Bad Bunny's Stunning Net Worth Revealed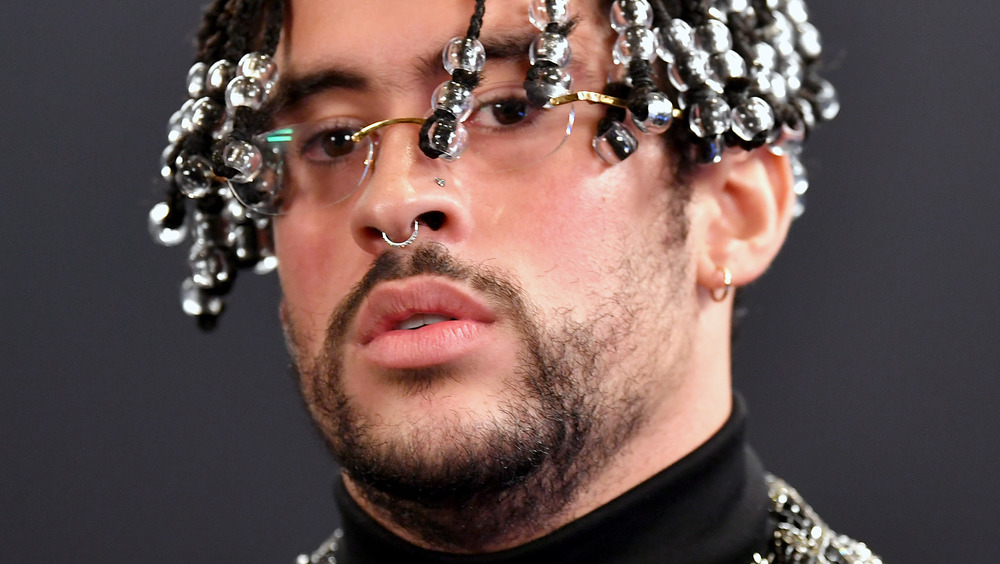 Amy Sussman/bbma2020/Getty Images
If you haven't heard of Bad Bunny — or as his mother named him, Benito Antonio Martínez Ocasio — there's a good chance that soon that will be an impossible notion. The Puerto Rican rapper's meteoric rise began in 2016, as noted by Remezcla, when his songs started getting millions of plays on his SoundCloud page. After that, his music caught the attention of bigwigs in the Latin trap scene, and the cat was out of the bag. 
These days, Bad Bunny has millions of fans on his SoundCloud and YouTube pages, and has collaborated with rap juggernauts such as Cardi B on "I Like It" and Drake on "Mia." Clearly, Bad Bunny is as in-demand as it gets. Oh, and yes, that was him performing at the Super Bowl halftime show in 2020, alongside pop goddess Shakira. Told you he's insanely famous!
Of course, with great fame also comes a pretty nice payday down at the bank. And as far as Bad Bunny is concerned, his net worth has become quite stunning — looks like he's done bagging groceries!
Bad Bunny went from rags to riches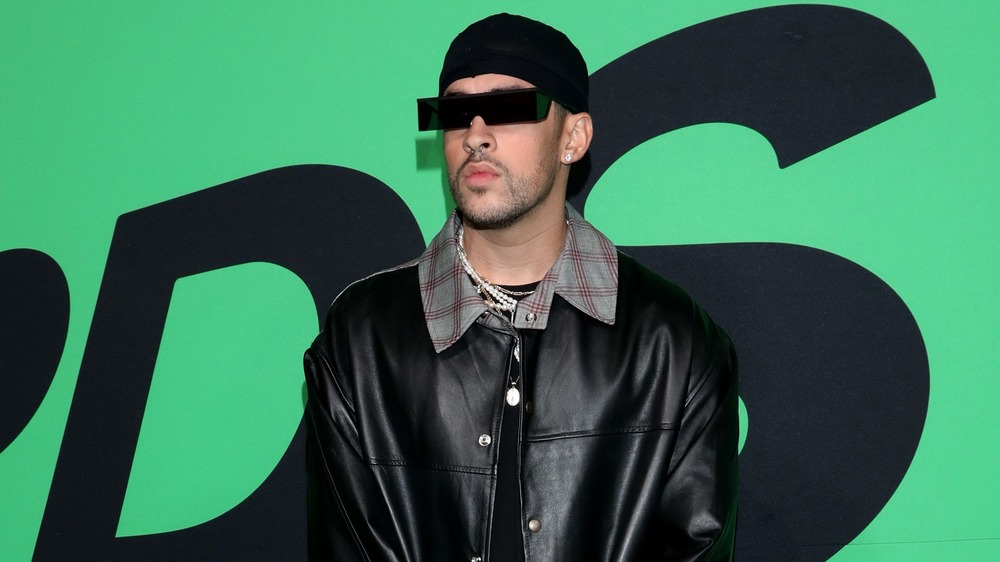 Victor Chavez/Getty Images
We love a good rags-to-riches tale, and when it comes to Bad Bunny, his story does not disappoint. According to ET, before the aptly named King of Trap was rubbing elbows with rap royalty, he was bagging groceries at a supermarket in his native Puerto Rico while attending university. "I still feel like the same little kid I used to be working hard," he revealed. "That experience was part of my growth, working to contribute to my family and be able to support myself. [Those moments helped me get] to where I am today."
So just how far has Bad Bunny come from his humble roots? According to Celebrity Net Worth, the Latin Grammy Award winner is worth a whopping $16 million. Given that he only broke into the music industry about five years ago, that's an insane accumulation of wealth — and we're nothing but happy it's in Bad Bunny's pocket.
Catch Bad Bunny on this week's Saturday Night Live on Feb. 20, at 11:30 p.m. ET/PT on NBC; Regé-Jean Page will host.