Modern Family Star Nolan Gould's New Look Is Turning Heads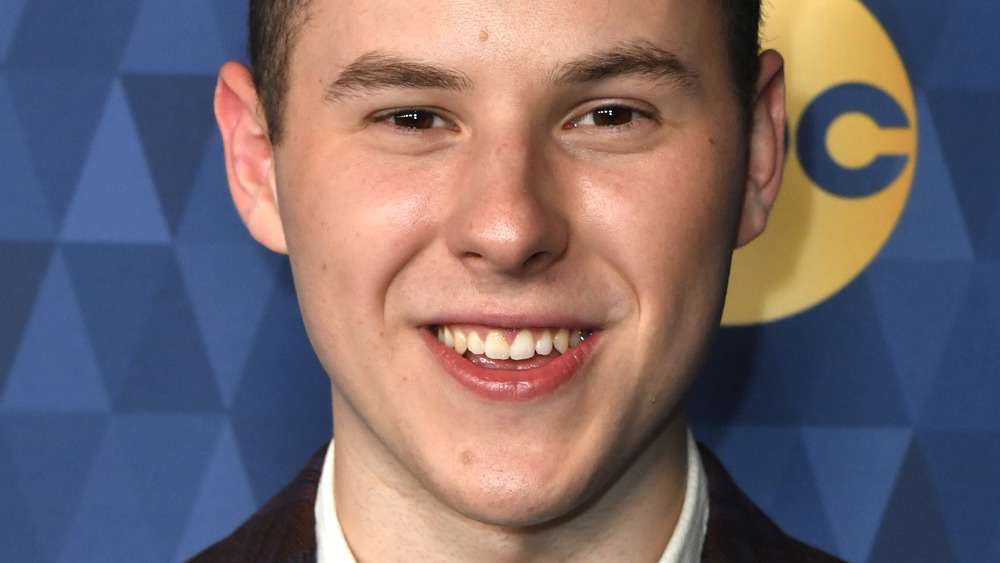 Frazer Harrison/Getty Images
We got to watch Nolan Gould grow up as the lovable goof Luke Dunphy on 11 seasons of Modern Family, but what he looks like now is world's different from how you might remember him from the show. Once the series wrapped, the actor took time to relax and chill, and he told People that "I spent six months basically on vacation." After that break through, he explained, "But I feel like now it's time to kind of make a decision on where I want to go with my career, and one of the ways you can do that is by changing my look and my mindset."
And it seems like he definitely met those goals. He's started working out 90 minutes every day with a friend and personal trainer, saying, "I kind of split stuff up throughout the day. I do an hour of strength training every day, and then 30 minutes of cardio and core throughout the day."
But as we all know, physical transformation doesn't just come from working out; what you eat is a huge part. Gould changed up his diet and is eating healthy and focusing on "[eating] lean protein, eating as many vegetables as you want, and staying away from things like soda" (via People). And the biggest change for the actor was "cutting out alcohol, for me that's actually been very nice."
Modern Family co-stars were impressed and stunned by the new look
All the changes seem to have resulted in more than just a change in appearance; he said, "I feel more clear-headed and have been doing as much writing as possible, being in acting class, taking all the steps I can so when the pandemic's finally over, hopefully I'll just be ready to go to work."
Nolan Gould posted the picture of him shirtless and with muscles glistening on his Instagram, and, as you'd expect, it got flooded with comments including from his Modern Family co-stars. Ariel Winter wrote, "We love to see it love this for you." Jesse Tyler Ferguson said, "What have you done with Nolan ?!" and Sarah Hyland wrote, "WHAT IS HAPPENING," followed by five shocked face emojis.
Getting stronger and eating healthier wasn't just to look better, it was a way to move Gould toward some of his other life goals like "to climb the big rock walls in Yosemite [...and] to do the Pacific Crest Trail" (via People). Gould's been interested in outdoor pursuits for a while; the actor was a youth ambassador for the Sierra Club, and he loves being outdoors, saying some of his favorite times on Modern Family were when they left LA, saying, "I'm always really excited when the show travels to places like Hawaii, Jackson Hole, and Australia because it gives me the chance to get outdoors" (via Sierra Club).