Megan Thee Stallion Reveals Big Plans For The Future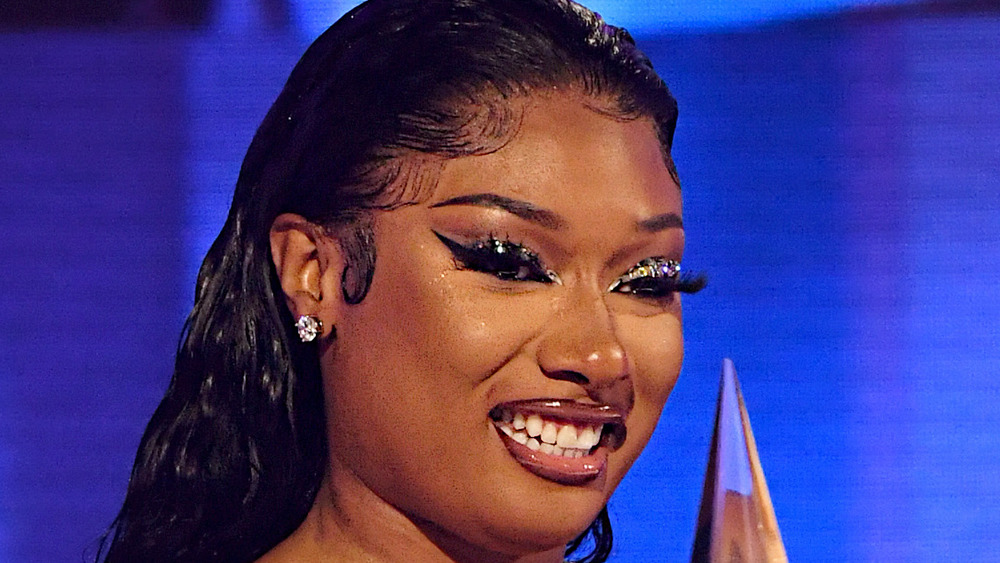 Kevin Mazur/Getty Images
Like her chosen namesake animal, Megan Thee Stallion is a mighty force who continues to move forward. Her rap anthems about female empowerment and claiming sexuality have earned her legions of fans, millions of streams on Spotify, and an appearance on SNL. She already has a mountain of music industry honors — including BET, Billboard, People's Choice, and MTV awards — and she's up for four Grammys this year. Not bad for a young woman who's only just turned 26. But the music star has personal goals that go far beyond album drops and trophies.
Responding to a Twitter follower who made a snarky remark (since deleted) about her plans to go into the health field, Megan said, "Mam, I'm about to graduate in the fall and still gone open my facility ... hope you get them retweets doe." She added soon after, "They swore I wasn't gone get that degree ... SIKE." 
That's right: Soon the rapper will be able to call herself Megan Thee College Graduate.
Megan Thee Stallion is keeping a promise to the women in her life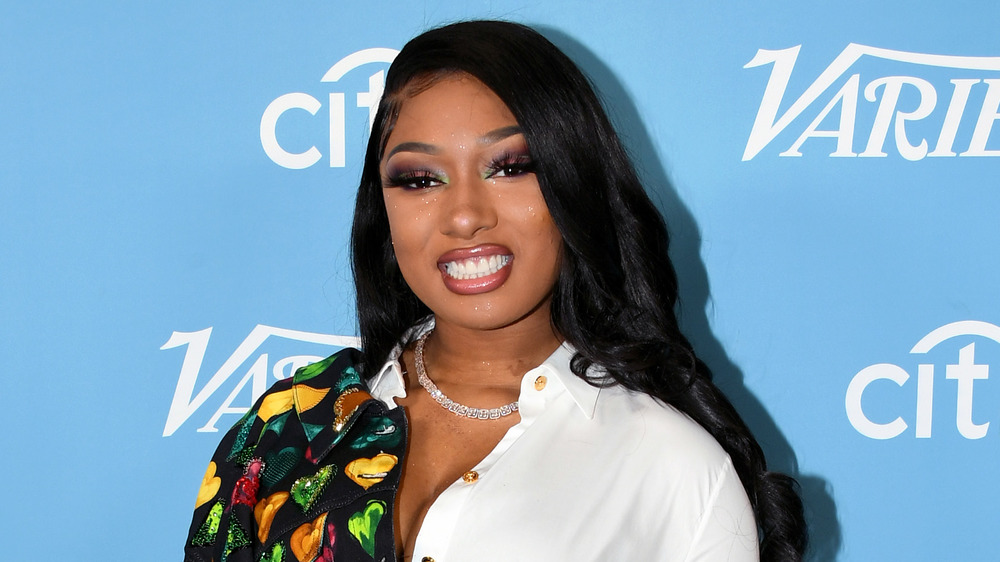 Jon Kopaloff/Getty Images
Proving that she's a woman of many talents, the singer born Megan Jovon Ruth Pete has been continuing her studies at Texas Southern University. She had been a full-time student before her career forced her to cut back to part-time status, but she's on track to graduate with a degree in Health Administration. It's a goal she's determined to meet in honor of her late mother and grandmother, both hard-working women who wanted to see her finish school. In an interview with People, Megan said, "I really want my mom to be proud. ... She saw me going to school before she passed." She references her ambitions in the song, "Southside Forever Freestyle," with the lyrics: "I'm goin' hard for my mama/She knew I could do it/I pray every day just to prove it" (via Twitter).
From there, the "WAP" singer intends to start an important business, with a little help from her college friends. "I really wanted to be an administrator over a hospital, but I knew I still wanted to be Megan Thee Stallion," she told People. "I was like, 'You know what, I'm gonna open an assisted-living facility and use the money that I make from rapping to open it. Then I'm gonna let my classmates run it."
Just imagining what such a facility would look like under Megan's direction is enough to have fans rooting for her dreams to come true.