Here's What Ivanka Trump Just Told Marco Rubio About Her Political Future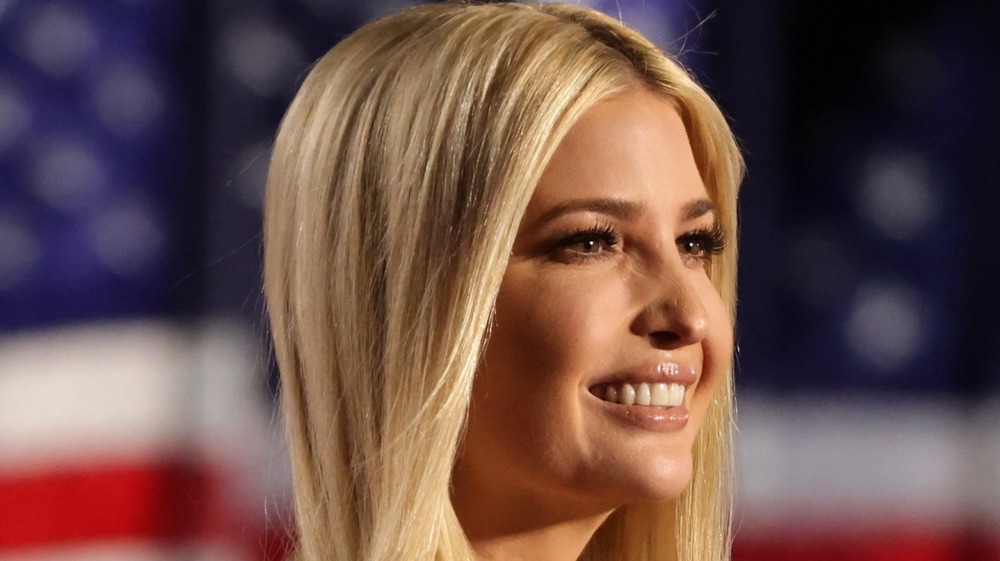 Alex Wong/Getty Images
Former First Daughter Ivanka Trump will not run for Senate against Florida Senator Marco Rubio in 2022. Marco, who has held office since 2011, will be up for re-election next year (via Library of Congress). There have been talks of Ivanka continuing her political career after her role as White House adviser during Donald Trump's tenure as president.
However, Nick Iacovella, a spokesperson for Marco, put those rumors to rest. Iacovella revealed to the Daily Mail that Ivanka and Marco actually spoke recently, and confirmed that she doesn't have any plans to unseat the Florida senator. Instead, Ivanka also reached out to the outlet and shared her support for Marco, while reflecting positively on his time in office.
Ivanka wrote in a statement, "Marco has been a tremendous advocate for working families, a good person friend and I know he will continue to drive meaningful progress on issues we both care deeply about."
Ivanka plans on working with Marco Rubio in some capacity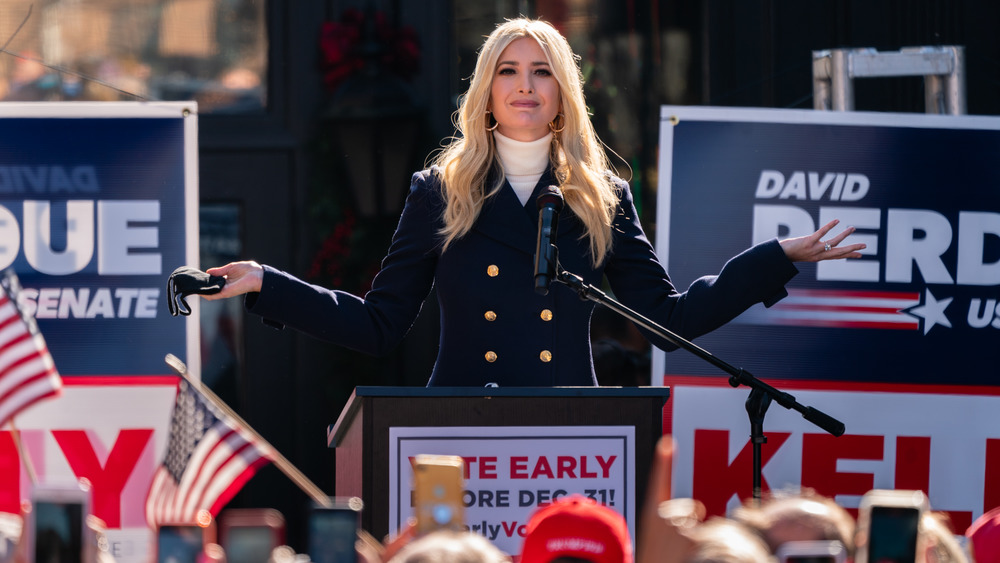 Elijah Nouvelage/Getty Images
Ivanka Trump isn't running for Senate next year, but the jury's still out on if she'll run for public office in the future. As of February 2021, Ivanka and Marco Rubio do have plans to work together, according to Iacovella. 'We are discussing a joint event to highlight Marco and Ivanka's successful push to expand the Child Tax Credit," he explained to the Daily Mail. Ivanka, who is a mother of three, was a proponent of doubling the child tax credit during her father's presidency, which reduces a qualifying family's federal income tax, per Newsweek.
Ivanka's news didn't stop people from speculating about the timing of the announcement. On Feb. 13, former President Donald Trump was acquitted in his second impeachment trial for his alleged role in the Capital riot (via NPR). 
Marco was one of the Republican Senators who voted in favor of the 45th president, and told Politico that the very idea of the trial was "arrogant" and "counterproductive". Ivanka's conversation with the senator happened sometime before the trial, according to the New York Post. 
Some people responded negatively on Twitter to the announcement and questioned the timing of their conversation. One user tweeted, "BREAKING NEWS: Shortly before Marco Rubio votes to acquit Donald Trump, Ivanka Trump calls Rubio to promise not to run for his Senate seat. Coincidence?!"
Time will tell if Ivanka will pursue a political career post-White House.