Why Ben Higgins' New Book Is Not A Bachelor Tell-All - Exclusive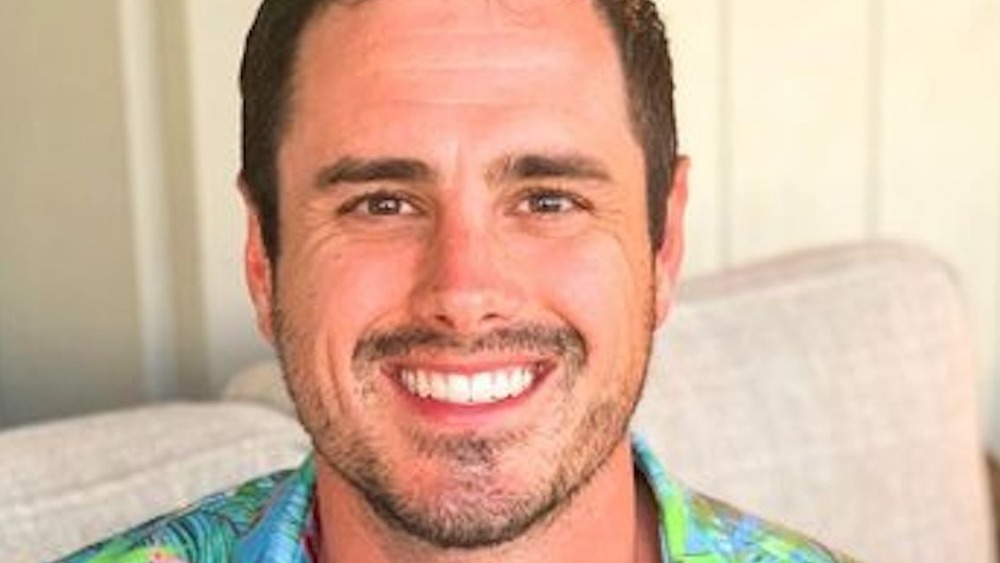 Courtesy of Ben Higgins
When it came time to writing a book, Ben Higgins could have easily penned a Bachelor tell-all. After all, his experiences with the franchise — from a stint on The Bachelorette to landing the coveted role of The Bachelor — were full of enough drama to easily fill numerous pages. Dubbed "The Perfect Ben" for his gentlemanly ways, the former reality-dating-star-turned-author has made it his mission to use his platform as a fan favorite for a different purpose.
The List sat down with Ben over Zoom from his Colorado home, where he spoke about his new memoir, Alone in Plain Sight: Searching for Connection When You're Seen but Not Known, which is part self-help, part autobiographical, and explores his relationships with himself, others, and God. There's also a section on being connected romantically, which he explains, can only come after having a healthy relationship with one's self. At this point, you may be wondering, so when does Ben spill the tea on his breakup with Lauren, saying the 'L' word to JoJo, or getting dumped by Kaitlyn? 
For fans of the franchise, there are glimpses into his time on TV, such as the fact that when Ben first stepped out of the Bachelorette limo, the then-small town software salesman actually struggled with feelings of inferiority. "Everybody that's in that process has a really crazy cool story to tell. A lot of them are very successful ... " he began. "All of them are good looking in their own way and they're charismatic. And ... I was sitting there as a kid from Denver." However, his true purpose in chronicling parts of his Bachelor journey in the book is to illustrate how his time in the spotlight caused him to take a step back, self-reflect, explore life's questions, and, ultimately, change his life.
After opening up to Kaitlyn, Ben Higgins learned a lot of people felt the way he did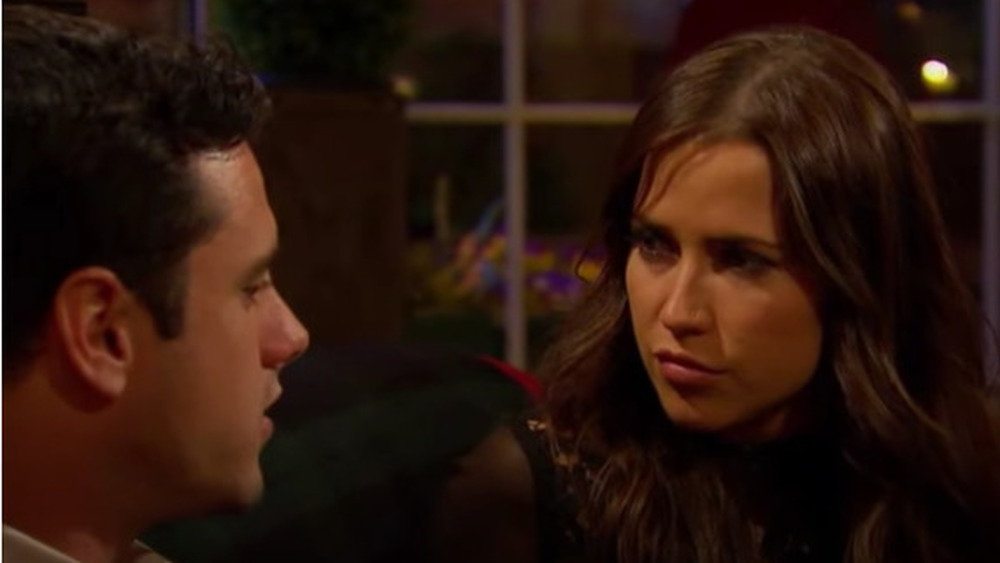 YouTube
Although Ben's book is not meant to educate on all things Bachelor-related, he does open Alone in Plain Sight with a very telling anecdote from his time on the show, which ultimately changed the trajectory of his life. It's actually from his run on The Bachelorette, when he famously poured his heart out to Kaitlyn, revealing his fear of being unlovable (via YouTube). That now-famous heart-to-heart came from another conversation Ben had with a producer, who, five weeks into the show, said, "Hey, Ben, I don't like you." When the reality contestant, who was known for not ruffling any feathers on set, questioned why that was the case, the producer went on to say, "I don't like you because I don't know you, and you don't let anyone get to know you. You're closed off ... You stand in the corner ..."
With that, Ben realized that he needed to bare his soul to Kaitlyn and opened up about his feelings of insecurity. And the result of his brutal honesty was something he never expected. Fans started reaching not only through social media, but at airports and sporting events, telling him that his message resonated with them. "I got an outpouring of people saying, 'Hey, I can relate,'" Ben said. "Really heavy messages like, 'I have had mental illness. I struggle with feeling I have any value and purpose here.' And I mean thousands of messages, which was surprising."
These heartfelt messages still continue to this day, with people reaching out to Ben and confessing that they too struggle with feelings of loneliness. So he decided to write this book to share his search for genuine connections and make it clear that no one is alone in their journey.
Ben Higgins is inspired by fans who had to overcome adversity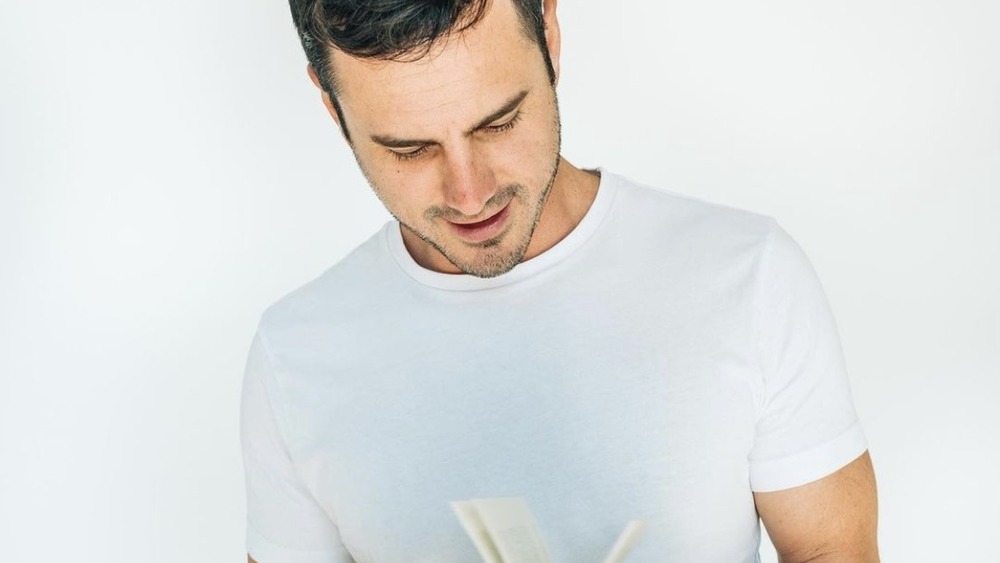 Courtesy of Ben Higgins
Through his exploration of life's meaning and purpose, Ben looks to the individuals who have shaped how he views the world. Therefore, the book is replete with inspirational stories of people he's encountered in his everyday life who have gone through hardships and persevered. He speaks about a fan, Annie, who passed away from a lifelong battle with cystic fibrosis at 22. There is also Brandon, who had a skiing accident that left him a wheelchair-bound paraplegic and now works as an ambassador for Ben's coffee company, Generous. Readers also learn about Avery, who was born with a rare medical condition, and as a result, suffered a stroke at the age of four. Ben met Avery after a children's hospital invited him to spend an afternoon visiting with patients. At the time, Avery was a high school senior and was actually living in the hospital. Although he usually turned down visits from celebrities, when he heard the Bachelor was stopping by, his attitude changed.
"Like Peyton [Manning] came through and he's like, 'Yeah, whatever. I'll take a picture with Peyton.' And then I come through ... I don't fully understand why ... except the fact that Avery really wants to become a good dater and maybe he thought I could give him some advice," Ben explained, smiling. They both enjoyed each other's company so much that they exchanged numbers, which was the start of a fulfilling friendship. Ben says he is inspired by the fact that Avery does not allow his illnesses to defeat him, but instead is empowered by them and even uses them to connect with others. 
Ben Higgins' new book, Alone in Plain Sight: Searching for Connection When You're Seen but Not Known, is available now.