The Real Reason Ben Higgins And Lauren Bushnell Broke Up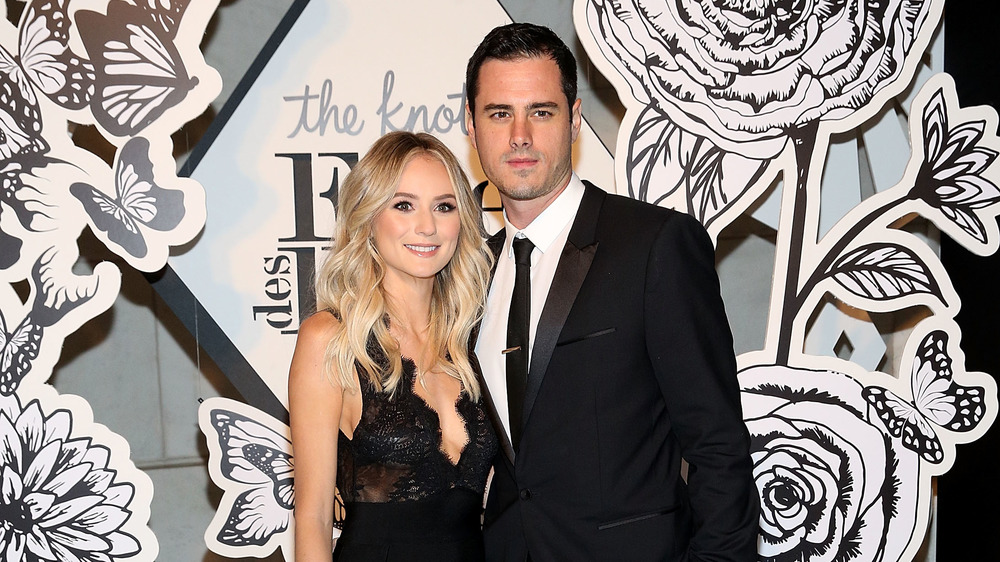 Robin Marchant/Getty Images
Bachelor Nation fan favorites Ben Higgins and Lauren Bushnell had people absolutely swooning over their love story when they appeared on The Bachelor in 2016. The couple eventually landed their own spin-off series, Ben & Lauren: Happily Ever After (via YouTube), in which they struggled to navigate their new relationship. According to Screen Rant, the show showed Lauren struggling to adjust to living with Ben in Colorado, as well as Ben's profession of love to another contestant while appearing on The Bachelor. But despite what seemed like a fairytale ending, reality eventually set in and they announced their breakup in May of 2017.
According to E! Online, Bushnell had lots of doubts and fears walking into her engagement night. "There's so much doubt in your mind and I remember waking up that morning and I kind of had an idea that I was possibly going to get engaged and I remember having so much anxiety about it, which looking back, I don't know if that was my gut being like, wait, timing-wise, this is too rushed or what," Bushnell explained.
Higgins believes he and Bushnell weren't 'teammates'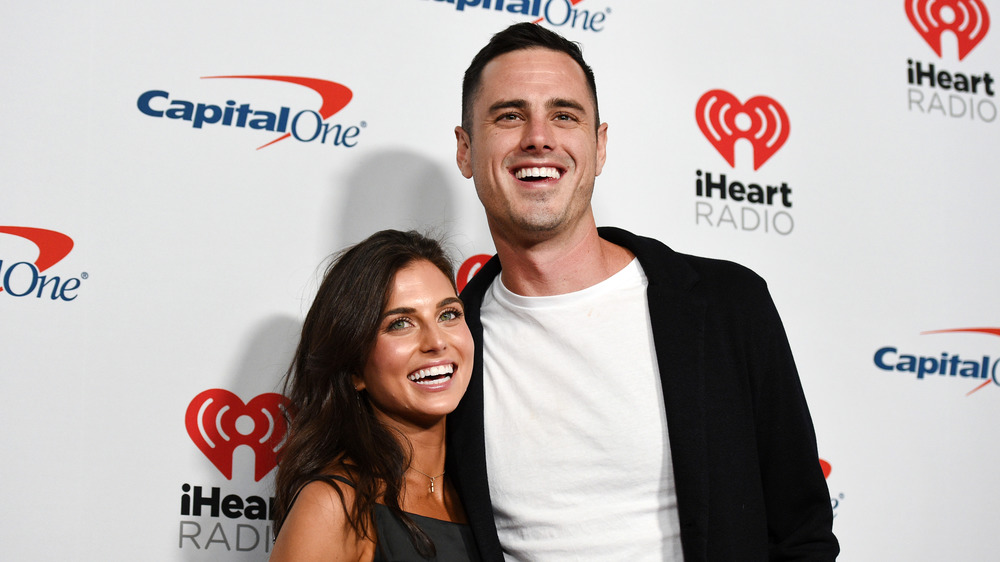 David Becker/Getty Images
Flash-forward to today, Bushell is married to country singer Chris Lane, and Higgins is engaged to Jessica Clarke. But despite their relationship being a thing of the past, Higgins recently opened up about what really happened between them. On the Thursday, January 28 episode of the Click Bait with Bachelor Nation podcast, Higgins explained what brought their relationship to an end and when he knew it was over. "I don't think there was a characteristic that was wrong, necessarily, but the timing of our life, right?" he explained. "I was 26, she was 25, we had just walked into this whole new world together. We were living in Denver, where she knew nobody, and then life was pulling us in a thousand different directions" (via E Online).
But despite the relationship having gone south, Higgins only wants good things for his ex. "Now I'm happily engaged, she's very happily married and has a kid on the way. Now I look back on it and go, Of course it didn't work out. We weren't each other's best fits. But I also can look back on it and learn a lot, too," he said.