Inside Jane Levy's Relationship With Boyfriend Thomas McDonell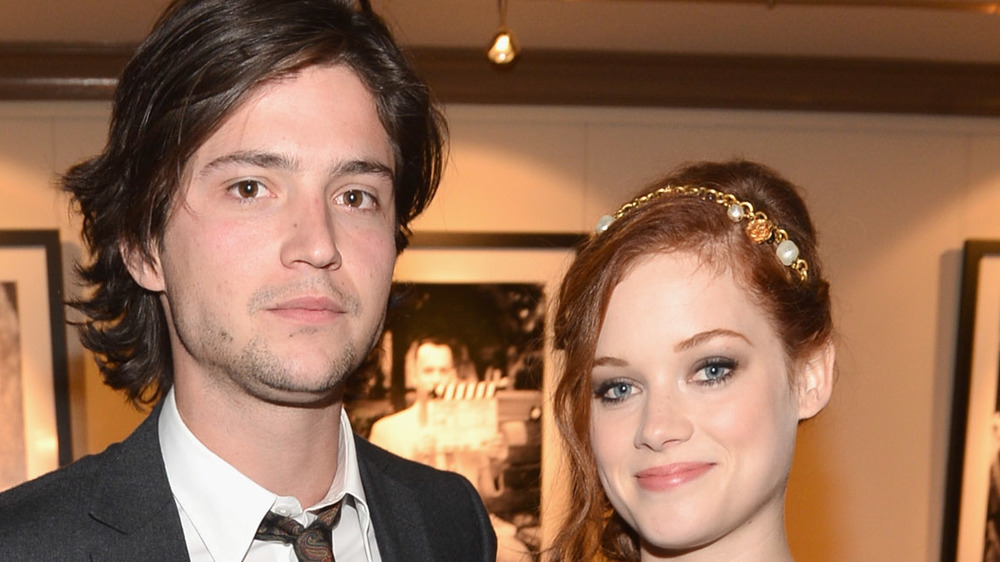 Alberto E. Rodriguez/Getty Images
Just like how they say one year of a dog's life is equivalent to seven years of a human's, a similar rule could potentially be applied to Hollywood relationships. And if that's true, Jane Levy has been with her boyfriend Thomas McDonell for nine human years and 63 Hollywood years (via Distractify).
Although it's not quite clear how Levy and McDonell first met, both got their starts in the film industry fairly young, with McDonell's first role in 2008's The Forbidden Kingdom and Levy's in 2011 with a recurring role on Shameless. Both stars have also chosen to work together with McDonell appearing as one of Levy's love interests on her ABC show Suburgatory and in the 2012 film Fun Size. 
Although the couple seemingly keeps their relationship relatively private – which is kind of simple since McDonell appears to not have much of a social media presence – Levy sometimes gives fans a sneak peek into their relationship. In March 2020, she tweeted, "My boyfriend has informed me that tweets with 'my boyfriend' in them don't do well." 
The beginning of a beautiful relationship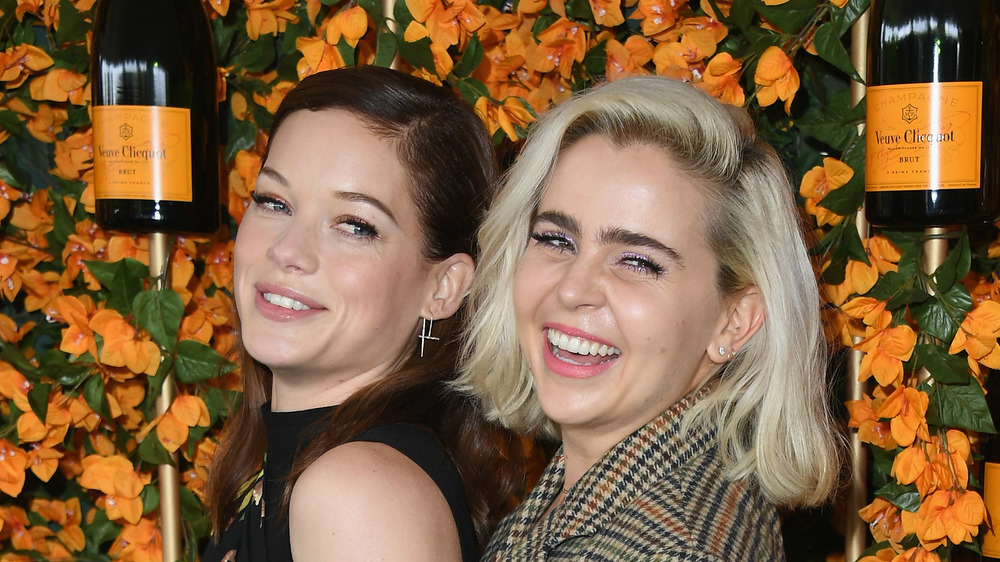 Jon Kopaloff/Getty Images
Although Jane Levy and Thomas McDonell are both clearly committed to their relationship – with or without a ring – Levy has been married before.
Levy secretly wed actor Jaime Freitas on March 3, 2011 and separated from him seven months later, per DailyMail. In 2013, The Zoe's Extraordinary Playlist star filed for divorce citing irreconcilable differences. 
As of February 2021, Levy and McDonell live together in Los Angeles. In an April 2020 interview with the Inquirer, Levy shared, "I got married when I was so young, and it lasted six months. I have been with my current boyfriend for nine years. So, my current relationship feels a lot more like a marriage than with the man I married when I was 20."
Plus, their relationship also has another fun benefit. McDonell introduced Levy to the second half of her other power couple: actress Mae Whitman. The two best friends have been very public about their support for one another, and it's with McDonell to thank.
"I was always hearing about this mysterious Jane," Whitman said to The Hollywood Reporter in February 2020. She even recalled when she first met Levy.
"I came around the corner and Jane was sitting in this giant booth with a big-ass shrimp cocktail right in front of her face," she explained. "It was just these big, blue, clear eyes probing into my soul the second that we met, and I was so jolted and scared but also excited. " The beginning of a true bestie love story.