What You Didn't Know About Spike Lee's Son, Jackson Lee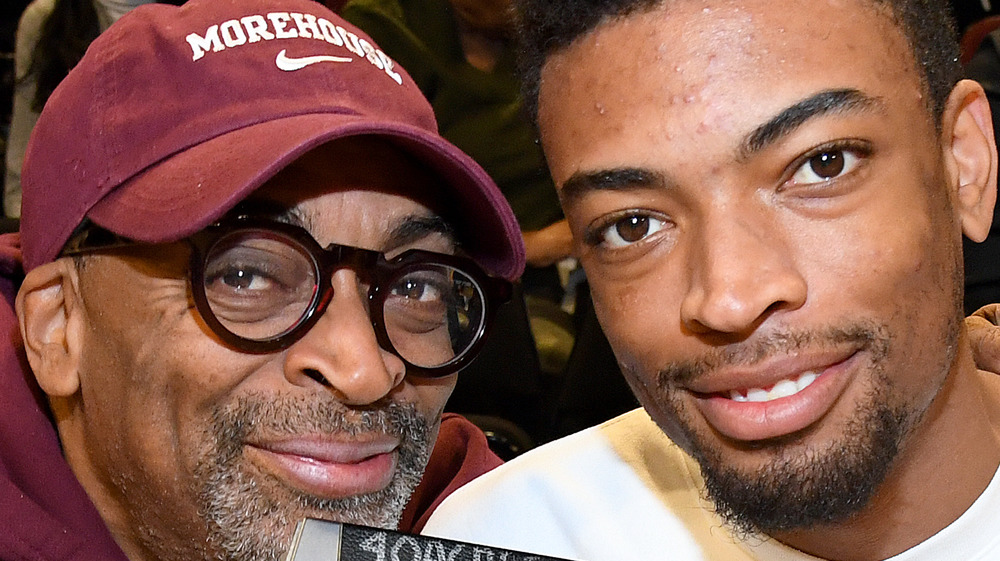 Frazer Harrison/Getty Images
Spike Lee is iconic in the film world, and his two children, son Jackson and daughter Satchel, are about to make history at the 2021 Golden Globe Awards on February 28. Per The Los Angeles Times, they're the first siblings of color to serve as Golden Globe Ambassadors.
Jackson will also make history as the first Black man to be an ambassador. Part of the role of ambassadors is to raise awareness for causes important to them, according to the Hollywood Foreign Press Association (via PRNewswire)
Jackson said that his father's mentorship is the reason he chose Big Brothers Big Sisters as his cause, which he described as "a charity built upon the foundation that forming positive, intergenerational relationships can have a profound impact on young lives," per PRNewswire. "As a visionary creative, my dad taught Satchel and me the importance of entertainment as a cultural catalyst of change," Jackson explained. 
Jackson Lee is following in his father's footsteps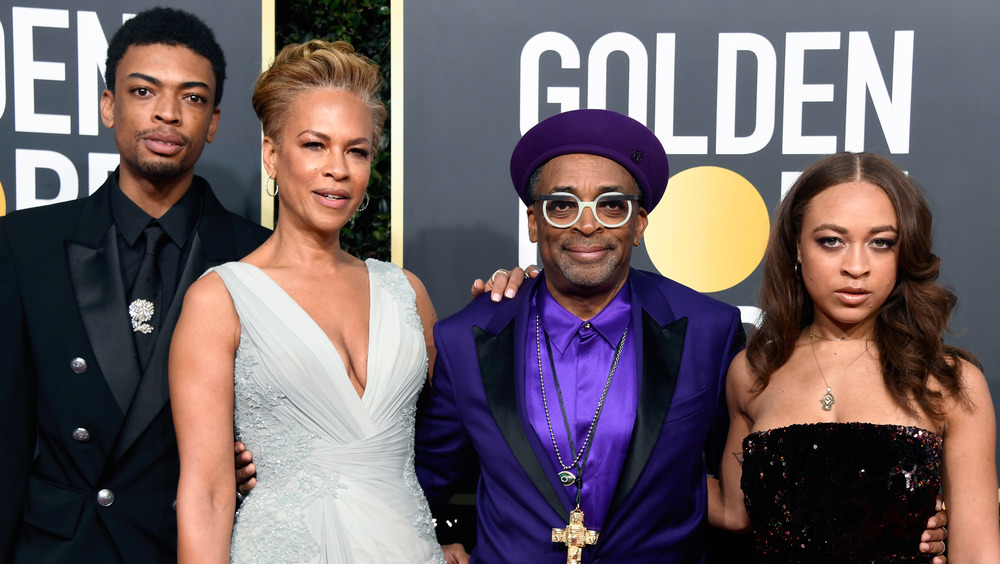 Kevin Mazur/Getty Images
In 2012, Jackson appeared in the film Red Hook Summer (via IMDb), which was written and directed by his dad. But these days he seems to be much more interested in working behind the camera.
Jackson is interested in directing, and he's learned from the best — Spike Lee has 94 film and television directorial credits to his name, including Jungle Fever, Do the Right Thing, He Got Game, 4 Little Girls, 25th Hour, Malcolm X, Crooklyn, Bamboozled, and  BlacKkKlansman (via Insider).
According to Entertainment Tonight, Jackson made his directorial debut last year with the short film Thompson Farms. He credited his dad with "elevat[ing] all of my skills" by giving feedback from a director's perspective.
Jackson also spoke about the values that his father and mother, producer Tonya Lewis Lee, instilled in he and his sister, Satchel. "I think what both of my parents instilled in us from a very early age is that anything you want, as long as you're willing to put in the work and dedication into it, you can make happen. I think my sister and I really embodied that and I think that's something we apply to all aspects to our lives."