How Prince William Is Handling Prince Harry's Latest Actions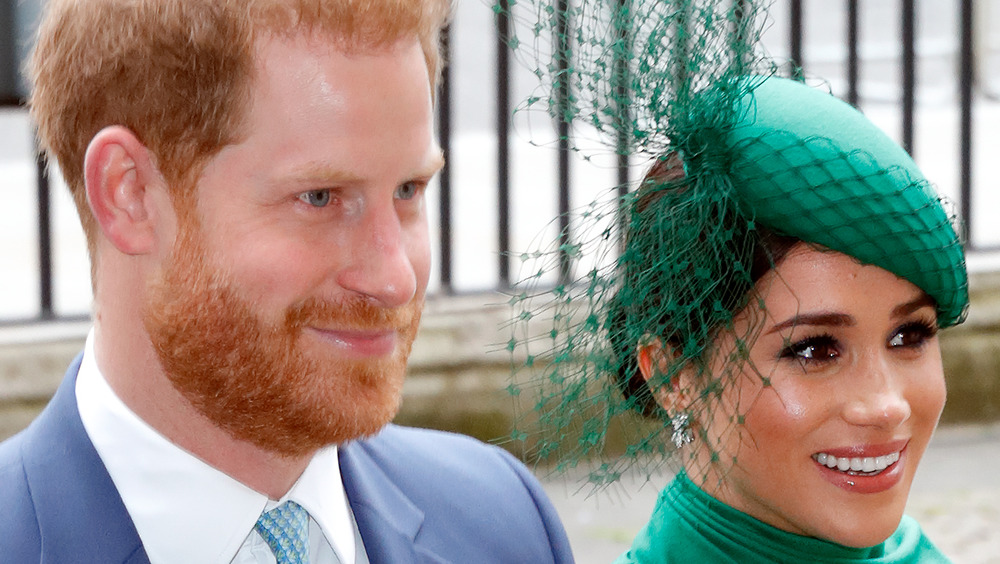 Max Mumby/indigo/Getty Images
In the wake of Prince Harry and Meghan Markle's announcement they are expecting a second child, it was also confirmed last week they will permanently step down from royal duties via a statement from Buckingham Palace (via ET Online). The statement outlined what the move will mean for the Duke and Duchess of Sussex's titles and patronages, with most of those things basically going away. The statement read in part, "in stepping away from the work of The Royal Family it is not possible to continue with the responsibilities and duties that come with a life of public service" (via Marie Claire).
The formerly-royal couple then released their own statement, saying, "As evidenced by their work over the past year, the Duke and Duchess of Sussex remain committed to their duty and service to the U.K. and around the world, and have offered their continued support to the organizations they have represented regardless of official role." The statement went on to add, "We can all live a life of service. Service is universal."
Sources reveal that Prince William is taking Prince Harry's actions really hard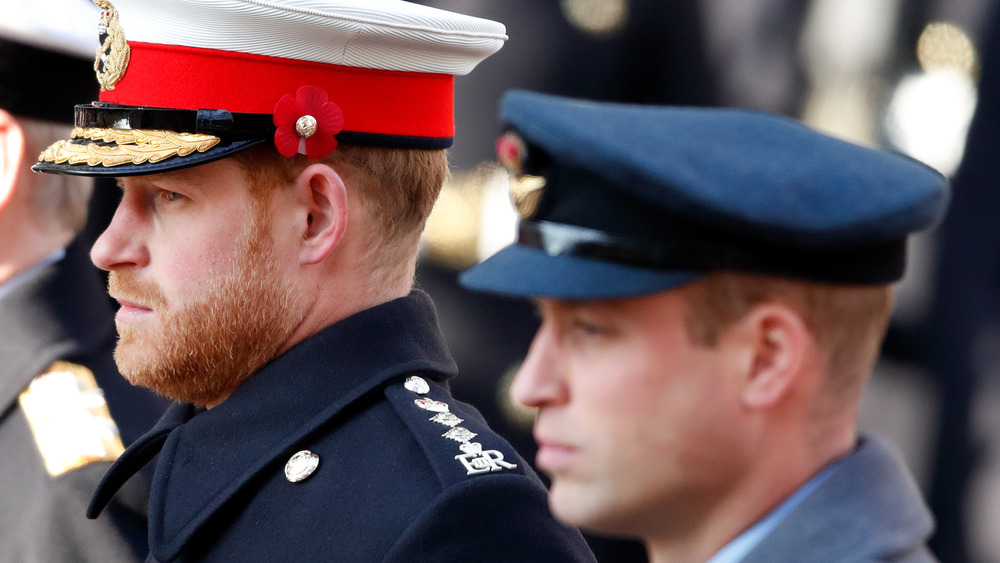 Max Mumby/indigo/Getty Images
In response to the statement, a source allegedly said, "You don't answer the Queen back — it's just not done" (via Page Six). And it's in that vein that Prince William is reportedly upset by his brother and sister-in-law's actions.
Page Six reports Prince William feels "really sad and genuinely" shocked by his younger brother's statement, which Marie Claire called "tense," with the dad of three of the mind that Harry is acting in an "insulting and disrespectful" manner toward the Queen.
The outlet also cites an aide who says William is also disappointed personally, with the source claiming about the elder royal, "Once he got over the anger of how things happened, he was left with the absence of his brother. They had shared everything about their lives — an office, a foundation, meetings together most days — and there was a lot of fun along the way. He'll miss it forever."
Meanwhile, a friend told the outlet that Prince William, "definitely feels the pressure now it's all on him. His future looks different because of his brother's choices — it's not easy."