Why Meghan's Statement To The Queen Is Raising Eyebrows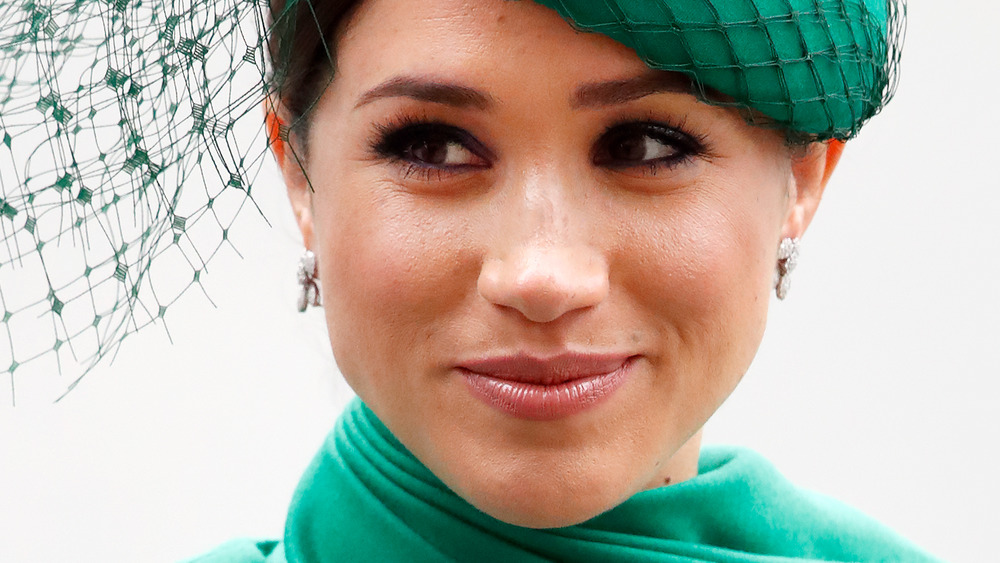 Max Mumby/indigo/Getty Images
Did Meghan Markle and Prince Harry disrespect Queen Elizabeth II by responding to her announcement confirming they were no longer working members of the royal family by sharing a poignant statement of their own?
On Friday, over a year after the Duke and Duchess of Sussex revealed they would be stepping down from their roles, Buckingham Palace revealed that the queen had decided that, due to Markle and Prince Harry's decision to relocate from England to Los Angeles and abandon their roles within the family, they were no longer able to fulfill their duties "that come with a life of public service."
A short time later, the Sussexes shared a statement of their own that appeared to be a direct response to the queen. "We can all live a life of service. Service is universal," their message read. Following the public discussion, royal author Penny Junor publicly described the couple's statement as "petulant," via the Daily Mail, and said it seemed as if they were pointing "two fingers at the institution — the men and women that run it."
"I don't think it would be to the Queen because I imagine they think the Queen is being advised, which she is," she continued.
The Duke and Duchess of Sussex are 'upset' about their exit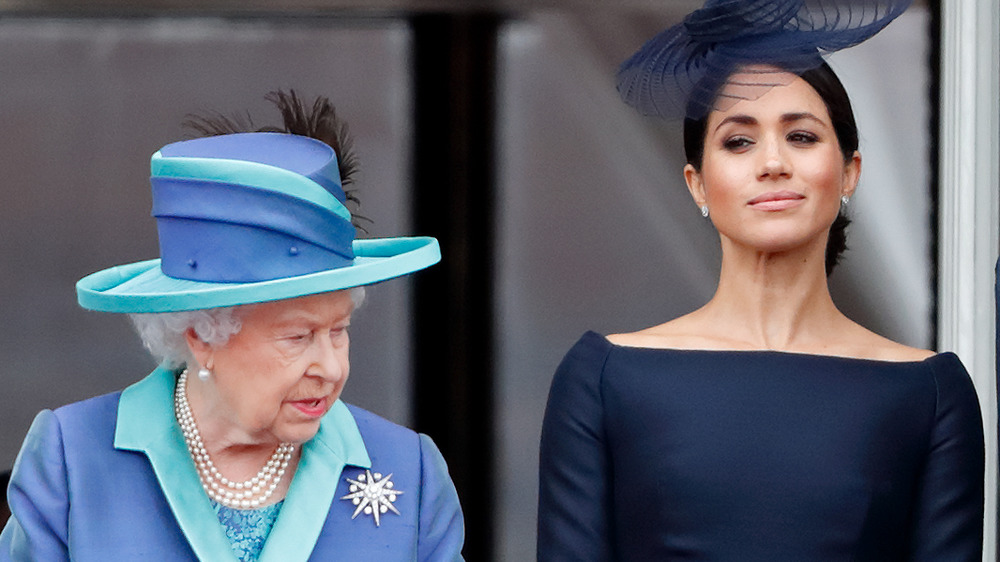 Max Mumby/indigo/Getty Images
Junor went on to compare Meghan Markle and Prince Harry's exit from the royal family to a troubled divorce, noting that the split began last year when the couple walked away from their positions as senior working royals. "It does draw a line. It's hurtful but every divorce is hurtful. This is the decree absolute," Junor explained.
For Junor, she is upset about the couple's exit from the royal family, mainly because it means that they will no longer have the platform to share their differences with the world in the way that they would have had they remained a part of the family. As followers know, Prince Harry was always a bit different from other members of the famous family and when he met and married Markle, they seemed to be more concerned with doing what made them happy, rather than fulfilling the duties he was born into. "Harry and Meghan are obviously very upset, but I'm not quite sure what they expected," Junor concluded.
In Vanity Fair's coverage of the royal exit, meanwhile, the outlet quotes a friend of the couple who said the duke and duchess have no regrets: "They stood down for a reason, that was to have the freedom to be independent and there are no regrets about their decision to leave."