Inside Donald Trump's First Speaking Engagement Since Leaving Office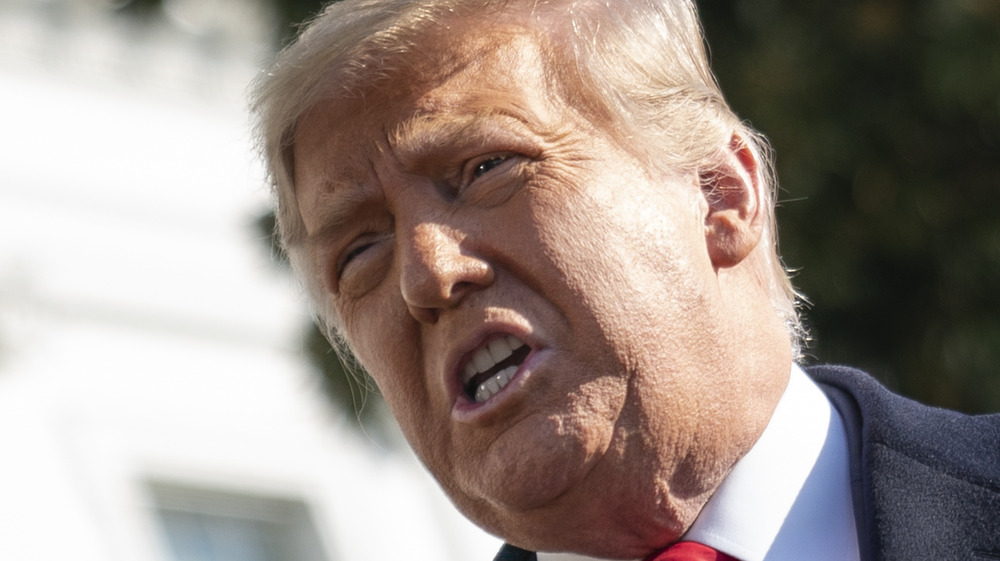 Drew Angerer/Getty Images
It has been about a month since Donald Trump left the White House. In that time, we haven't heard much from the former president, with Trump speaking out in his first interview to comment on the death of conservative radio host Rush Limbaugh. Now, Trump is planning to appear at his first speaking engagement post-presidency, with Daily Mail reporting he is set to talk at CPAC in Florida next week. For those not familiar, this is the Conservative Political Action Conference, according to CNN, and the Orlando event is already creating controversy, as it's been reported that Mike Pence declined his invitation.
The outlet further reports that the thrust of Trump's speech will center around what a source described as "the future of the Republican Party and the conservative movement." According to Newsweek, polls show Republican voters are still behind the oftentimes controversial leader, and the lineup of other speakers at CPAC seems to support that notion. Among those who will be featured are former Trump cabinet members Ben Carson, and Sarah Huckabee Sanders, as well as Florida Governor Ron DeSantis, who is an ally of the past administration.
What else we know about Donald Trump's CPAC speech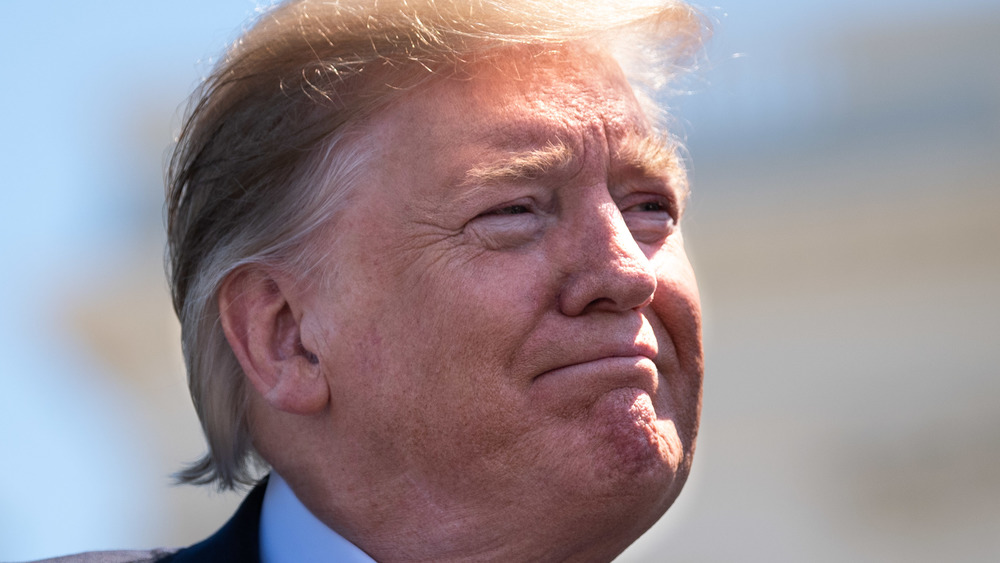 Bloomberg/Getty Images
Daily Mail reports Trump is expected to share his remarks in the keynote speech on the final day of the conference, Saturday, February 28.
It's worth noting this is not the first time Trump has spoken at CPAC, having delivered multiple speeches at the high-profile conference in the past, according to CNBC. The outlet also reports Trump may spend some of his speech this time leveling attacks against the new Biden administration.
Meanwhile, it is not known what role the former president hopes to have in the future. According to Brookings Institute, it's even possible he may form a third party to run for president again in 2024, and have nothing to do with the party that boosted him to the highest office. Trump may also leave politics all together and instead, form his own communications company.