Inside Matthew Rhys' Relationship With Keri Russell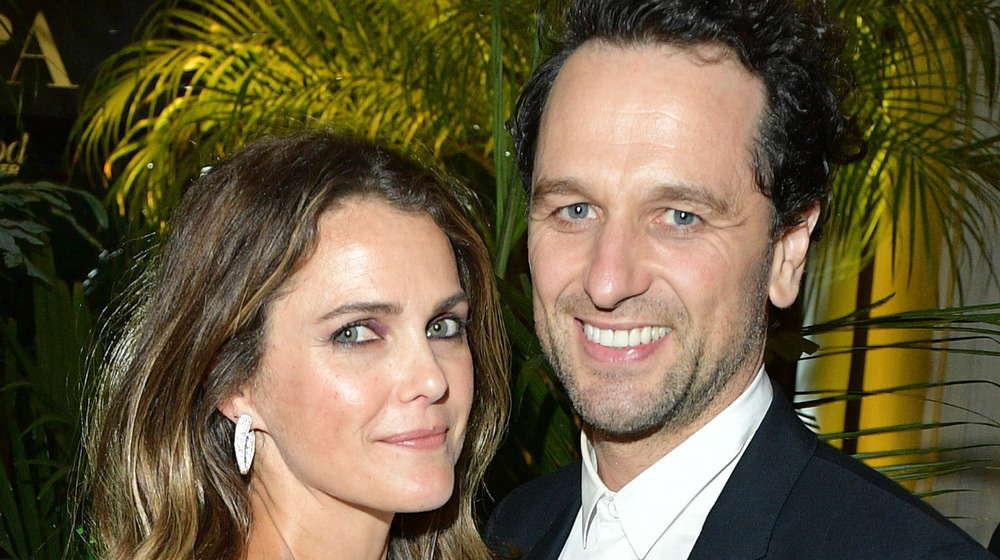 George Pimentel/Getty Images
Matthew Rhys and Keri Russell have been together since 2014. They have one child together, in addition to Russell's two children from her first marriage. The pair is a beloved couple by many, and the story of how they met and got together is a fan-favorite.
Russell separated from her ex-husband, Shane Deary, in 2013. She and Deary parted ways amicably, issuing a statement saying that their focus was on their two children (via People). Russell and Rhys began making waves that same year when they were spotted shopping for furniture together at Christmas. A source told People, "They looked very much like a couple. They were laughing and walking closely together."
Russell and Rhys were co-stars on The Americans, and many believed their steamy scenes were indicative of a real-life romance. At the time, they both denied it. Rhys said (via People), "We've all done a million of them in this crazy life we sign up for. The first one is always the hardest, and then you realize there's a very perfunctory element to it where cameramen shout, 'Hand up more! Down with your elbow! Lift your leg up higher!' The clinical element of it kicks in, which sort of takes away from that embarrassment."
Matthew Rhys and Keri Russell connected 10 years before 'The Americans'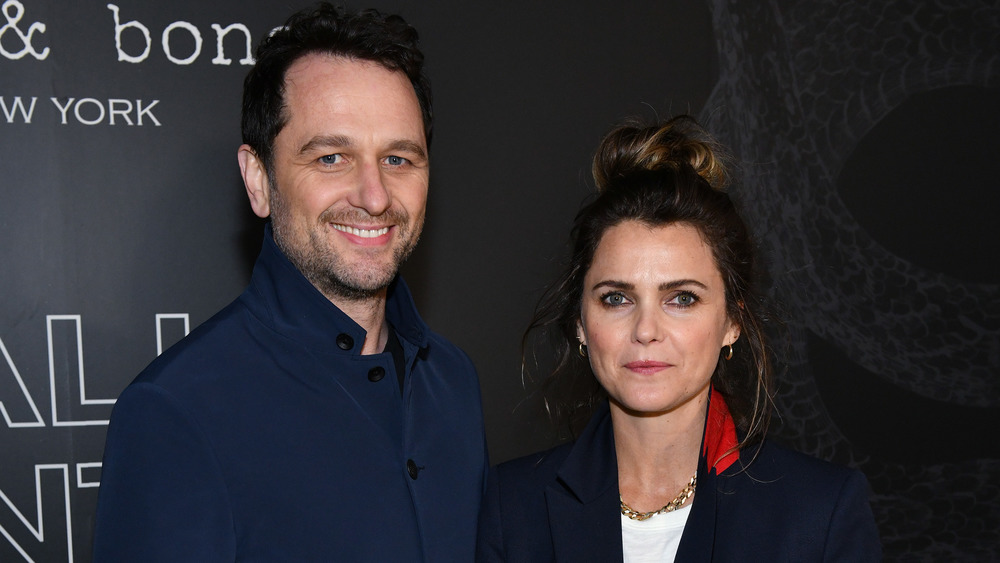 Craig Barritt/Getty Images
In recent years, Matthew Rhys has revealed that he and Keri Russell actually made a "love connection" a full 10 years before they worked together on The Americans. While being interviewed on Watch What Happens Live with Andy Cohen in 2017, Matthew explained, "We actually met a very long, long time ago. I very drunkenly asked her for her number when she was a young, single slip of a thing. So I sort of knew then, when I was 26." That meeting happened in a parking lot after a "kickball party."
Russell confirmed the story, but told Andy Cohen that she had completely forgotten about the experience until they met on the set of The Americans. "We did all the readings together and all of the things, and then after a heavy dose of a fight training, all sweaty, like at a lunch, you said, 'Oh, you know we've met before.' I said, 'No we haven't,' and you said, 'Yeah, we met before, like 10 years ago at like a kickball—,'" she recalled. "As soon as he said that, I knew exactly what [happened] and I was like, 'Oh! Of course, I remember that.'"