The Surprising Reason Teresa Giudice Fears Being Let Go From RHONJ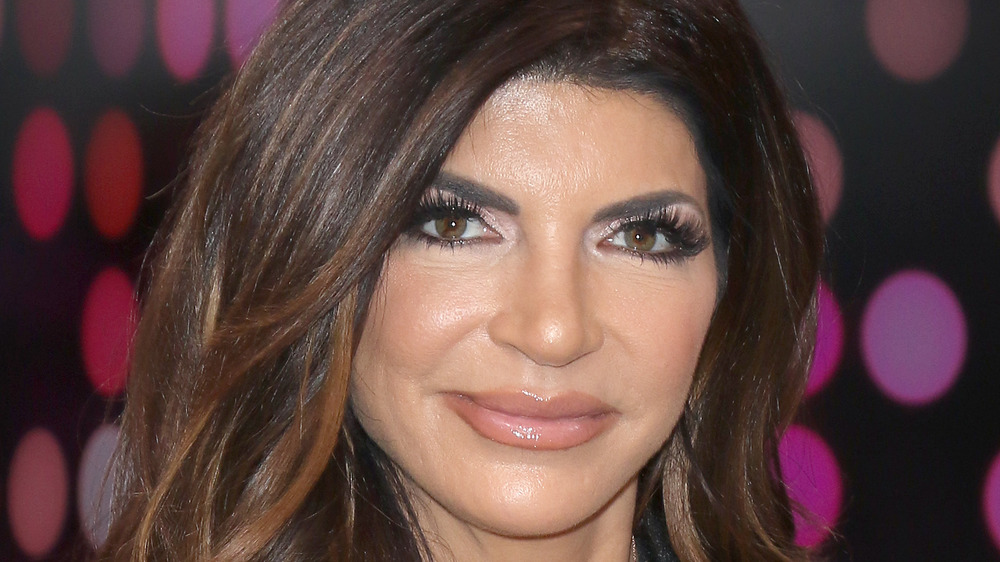 Jim Spellman/Getty Images
Teresa Giudice hasn't had the easiest time of it, over the past few years. From going to prison to getting divorced after 20 years of marriage, the reality star has endured more than her fair share of hardship. Throughout every difficulty, though, one constant has remained in Giudice's life: the Real Housewives of New Jersey. The proud mom has been a part of the core cast since the show began airing, all the way back in 2009, alongside her extended family. 
Giudice has been impressively open throughout her tenure, too, never shying away from showing the negative side of her life and even discussing her divorce in its entirety on the show. Still, in spite of the fact Giudice has been a stalwart of RHONJ ever since it was a thing, and even got a massive raise in 2019 — according to Radar Online – she's concerned the end may be in sight. But what does someone who's been to prison have to do to get fired? 
Is Teresa Giudice creating drama behind the scenes?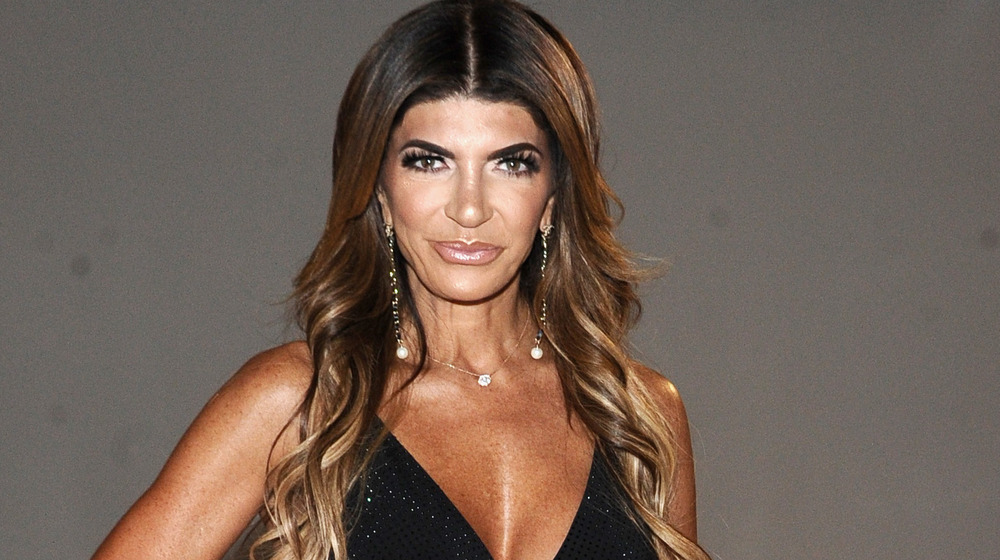 DanielZuchnik/GettyImages
According to Page Six, the mother of four is having trouble creating the necessary drama for RHONJ and has even resorted to making up stories just to keep her job. Season 11 began with Teresa Giudice spreading an unsubstantiated rumor she'd heard about Jackie Goldschneider's husband cheating on her. Unfortunately, according to sources close to Giudice, she didn't hear anything of the sort. "She's being watched by the network and needed a story to stir the pot. She had zero proof [that he cheated] and made up the story because Bravo has been getting rid of original 'Housewives'," the insider claimed. It seems the reality star's recent pay increase might be an issue, too, as Giudice is reportedly now too expensive not to replace so "she's desperately trying to stay relevant." 
Her lawyer, James J. Leonard Jr., shot down suggestions Giudice is manufacturing drama, however, noting, "I don't believe there has ever been a more authentic 'Housewife' than Teresa Giudice, and there never will be." He pointed to how the working mother has consistently put her private life on display to keep the show on the air, arguing, "When you are as real and authentic as Teresa has been, you don't need to pull stunts or manufacture story to be relevant." A source further noted that, although Giudice is earning the most out of the cast, she's also a fan favorite, so getting rid of her wouldn't be a rash decision.