How Liza Minnelli Is Celebrating Her 75th Birthday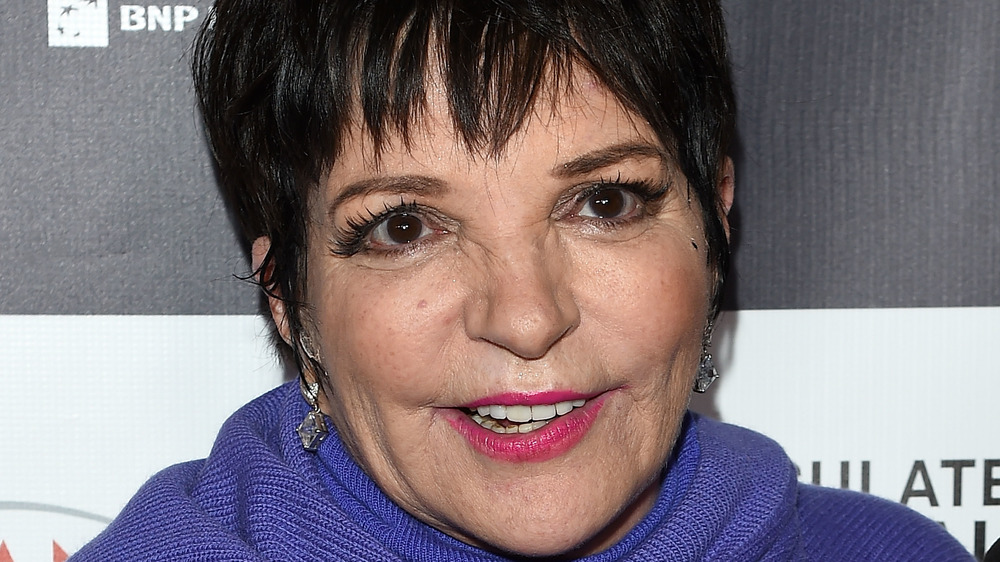 Daniele Venturelli/Getty Images
Liza Minnelli is turning 75 soon, and she has big plans for the milestone birthday. If you weren't lucky enough to score an invite, you'll still be able to join in the (virtual) festivities as they will be aired on Stellar next month. Per a press release (via People), the entertainment icon's "once-in-a-lifetime event will include performances, tributes and birthday wishes from Liza's co-stars, friends and admirers from coast to coast."
Tickets for A Love Letter to Liza Minnelli won't come cheap, though. According to the event's page on Stellar, you can view the event at 8 p.m. EST on March 12 and 13, and at 7 p.m. EDT on March 14, with tickets going for $30 a pop.
Still, with appearances and performances from over a dozen legends including Lily Tomlin, Catherine Zeta-Jones, Chita Rivera, Jonathan Groff, Nathan Lane, and Kathie Lee Gifford, the birthday celebration promises to provide plenty of bang for your buck.
Liza Minnelli is one of Hollywood's brightest gems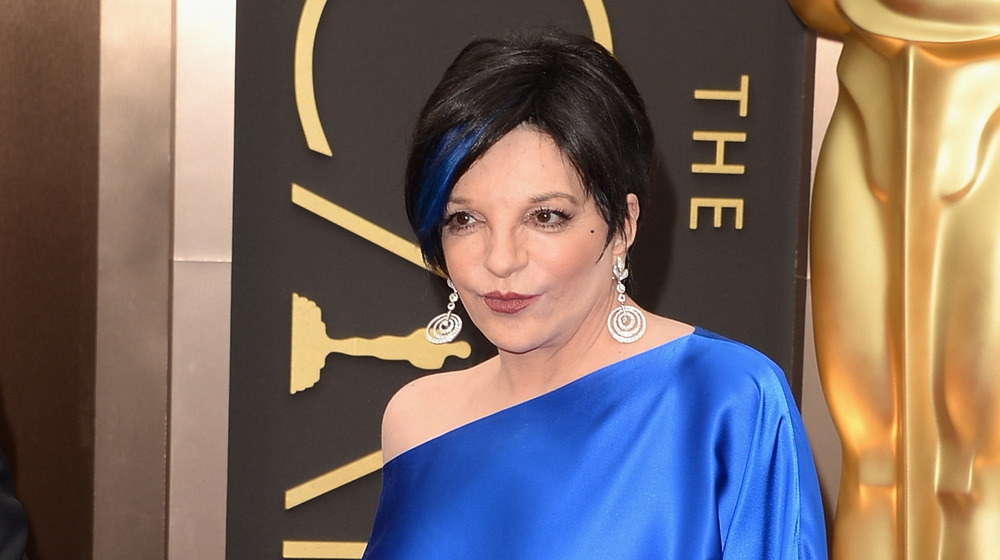 Jason Merritt/term/Getty Images
Minnelli's decades-long career began before she was even born. As the daughter of Judy Garland and Vincente Minnelli, her fame seemed inevitable. "I was born and they took a picture," she told Variety. Minnelli's stunning career was of her own creation, though, and she's one of the few entertainers to have an EGOT — an Emmy, a Grammy, an Oscar, and a Tony.
Despite her overwhelming talent, Minnelli struggled to carve out a name for herself. "I remember Mama saying, 'Now don't get upset because of the way they may compare you to me because you're an entertainer too,'" she said of her famous mother. "I said, 'Oh, I won't.' And then she reads something where they compared me to her. She said, 'How dare they? You're your own woman. Dammit! Can't they see?' And she'd throw it down in the trash. She was wonderful and so overprotective."
It's no wonder that other entertainers are turning out in droves to celebrate her big day. "Liza's talents have known no bounds, and her contribution to Broadway, film and even a hilarious stint on television's Arrested Development, make her so deserving of this, a glorious celebration of her 75 years on Earth," said a co-producer of her birthday celebration, Daniel Nardicio (via People).