The Adorable Way Riz Ahmed Met His Best-Selling Novelist Wife Fatima Farheen Mirza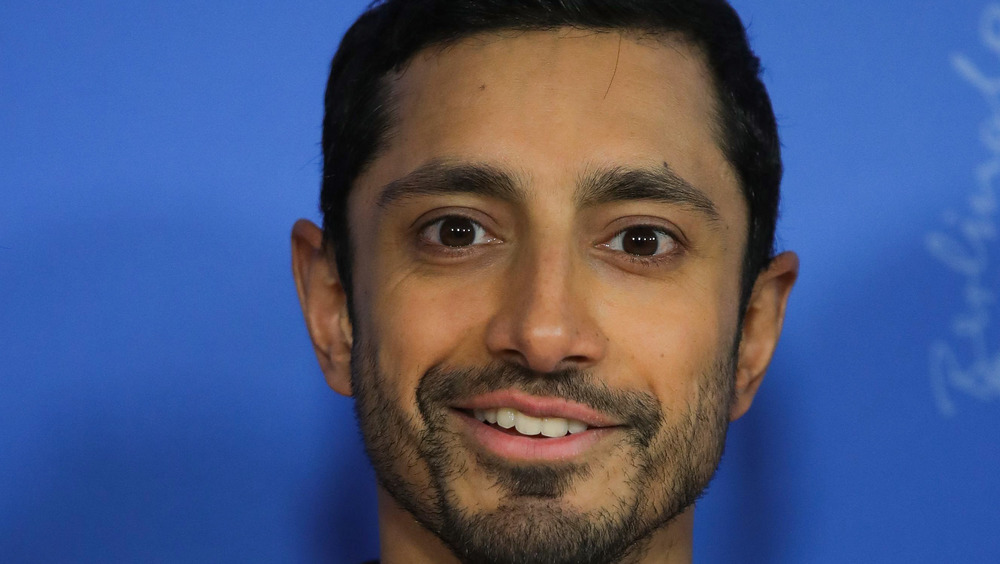 Andreas Rentz/Getty Images
Actor, writer, rapper and activist, Riz Ahmed (also known by his stage name, Riz MC), has been very quiet about his personal life especially his love life, but last month, he finally started opening up about his recent wedding and the "modern way" he met his wife (via People).
The famous British Pakistani actor, best known for his role in Rogue One, shared some details about his marriage during an interview with Louis Theroux on his Grounded Podcast. Though he didn't give much away, Ahmed accidentally mentioned his "wife's family," and realized he was busted. He told Theroux, "It's the first time I've ever mentioned it in an interview. So, congratulations on this incredibly exciting scoop... I mean, I guess I don't really feel it's generally that relevant, so I don't delve into my personal life or my dating history or even family life much." 
That slip of the tongue was followed up by an appearance on The Tonight Show Starring Jimmy Fallon in early January where he was a bit more forthcoming with new information about his sweetheart (via YouTube). Ahmed revealed that he is married to best-selling novelist, Fatima Farheen Mirza who wrote The New York Times bestseller, A Place For Us. And while their relationship was never a "secret," the actor explained to Fallon, "I guess because we live in a social media age, if you don't get on the megaphone about stuff, it's like it's a secret? But I never know how much is oversharing."
But how did the newlyweds meet?
Riz Ahmed met his wife by chance in New York City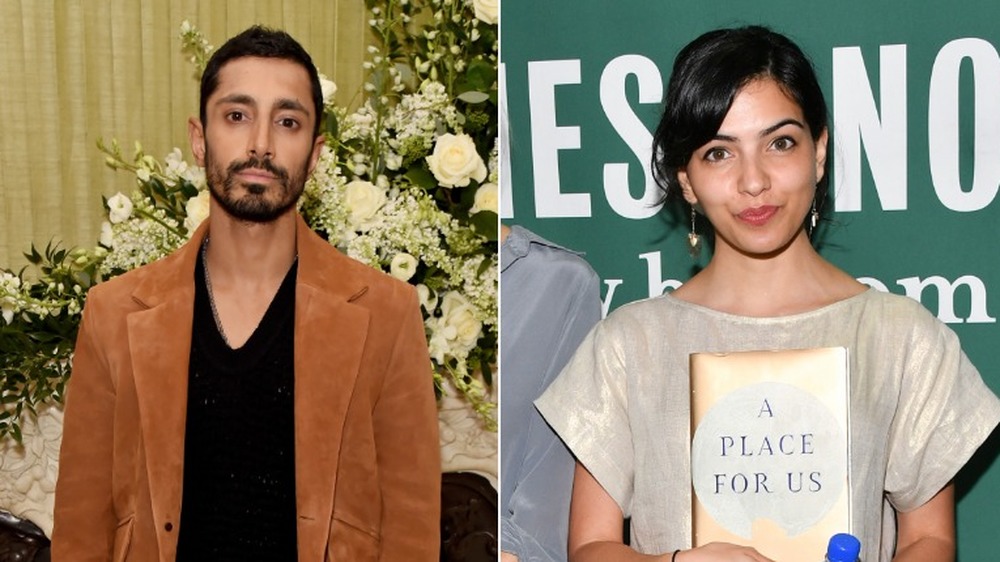 David M. Benett, Dia Dipasupil/Getty Images
According to Riz Ahmed, the pair met "randomly" while he was preparing for his role in Sound of Metal. He shared with Jimmy Fallon, "We met so randomly while I was preparing for the role when I was in New York." Detailing, "We both just sat down at the same table and ended up jostling over the same laptop plug points, like a very modern way of meeting." That meet-cute turned into a friendship that according to Ahmed, "reconnected down the line." 
The rising star has a lot to be thankful for when it comes to his role in Sound of Medal including meeting his wife, as he explained on The Tonight Show, "it's weirdly like one of the many things about preparing for this role that was so special, it just brought a lot of goodness into my life." 
The Emmy winner also shared a few details about their small wedding, which was understandably, limited in attendants due to Covid restrictions.  He explained, "It was kind of interesting doing it with COVID and everything going on, obviously kept it super intimate and socially distant." Sharing that despite the grand affairs typical of Asian weddings, there was "hardly anyone there" much to the chagrin of their large extended families.