Riz Ahmed Reveals The Identity Of His New Wife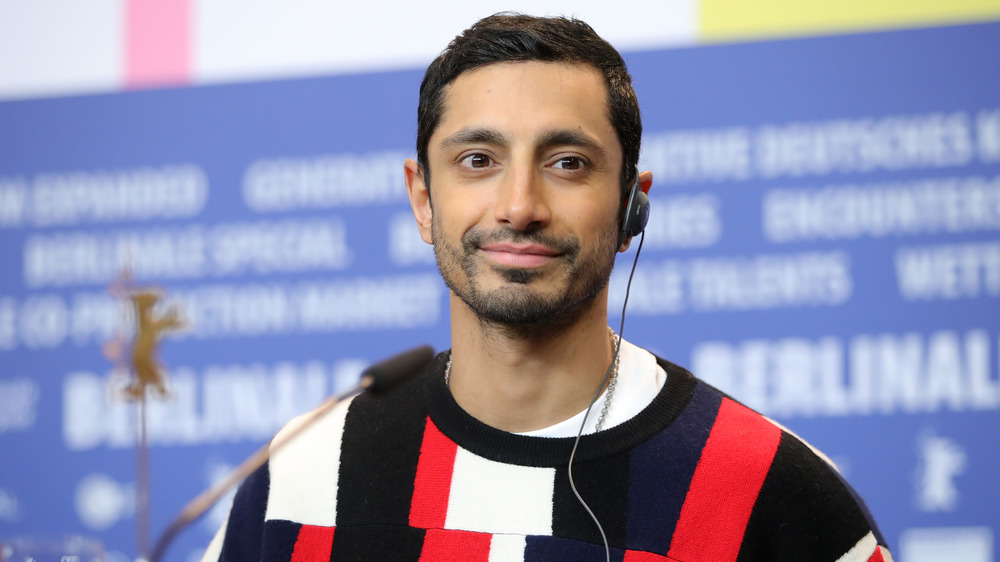 Andreas Rentz/Getty Images
Rogue One actor Riz Ahmed has tied the knot. The 38-year-old actor announced the news in his recent appearance on Louis Theroux's podcast, Grounded, in which he explained that he hadn't announced it to the public yet.
News surrounding the actor's marriage was presented to the public as having been "a secret wedding," which Ahmed couldn't help but laugh at. On The Tonight Show with Jimmy Fallon, he opened up a bit more regarding his new wife as well as the dialogue surrounding his "secret" nuptials. "There are stories that said this was a secret wedding," asked Fallon, "and I know you wanted to clear this up. Was it a secret wedding?"
Ahmed jokes with Fallon and says, "Are you saying that because I didn't invite you? [...] I wanted you there, bro!" The two laugh together. Then Ahmed gets a little more serious when he says, "It's a weird one, isn't it?" he shared. "I guess because we live in a social media age, if you don't get on the megaphone about stuff, it's like it's a secret? But I never know how much is oversharing" (via Just Jared).
Here's what we know about Ahmed's private wedding, as well as his new wife
As for the lucky lady? Riz Ahmed revealed that her name is Fatima Farheen Mirza, and she's an author of The New York Times bestselling book, A Place For Us. While we don't know much else about Mirza or their relationship, Ahmed did explain that the couple apparently met in the cutest, most rom-com way ever. "We just both sat down at the same table in a café, where we both turned up to write," he recalls. "We were both jostling over the same laptop plug points, like a very modern way of meeting. And we struck up a friendship, and then we reconnected down the line" (via BuzzFeed).
Ahmed explains some of the details of the wedding, saying that the day was "super intimate and socially distant," having only invited a few close friends and family to their backyard wedding for safety reasons. But don't think for a second that the small venue meant the day was anything but joyful; on the contrary, Ahmed gushes that it was actually "nice in lots of ways." He continues, in his classic jokey manner, "I think the nicest thing about it was that you didn't have 500 'aunties' hanging around you, pinching your cheeks." Anyone else obsessed with this love story?