This Former Bachelorette May Be Filling In For Chris Harrison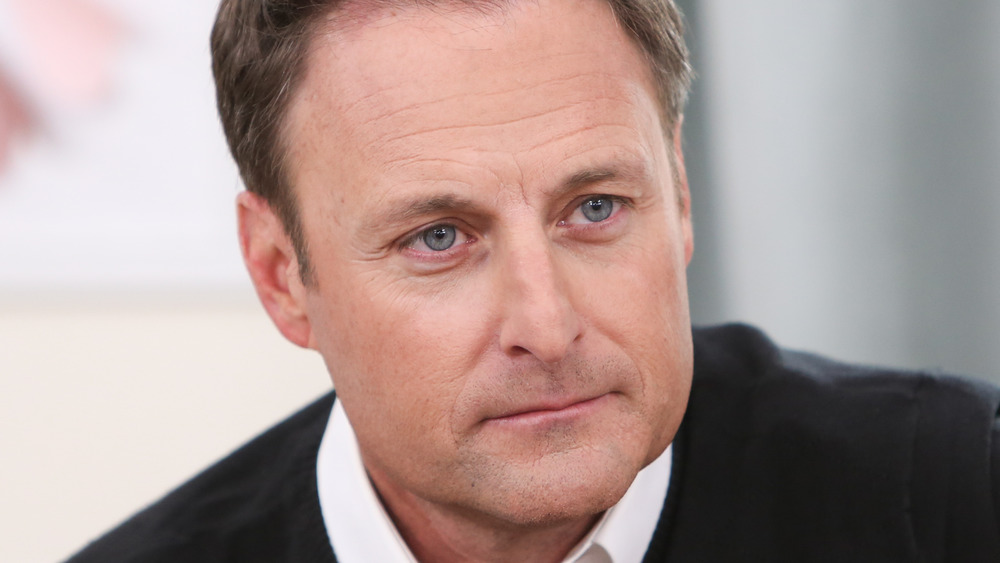 Paul Archuleta/Getty Images
Following Chris Harrison's divisive comments about The Bachelor contestant Rachael Kirkconnell's controversial Instagram photos, in which she posed at an antebellum plantation-themed party in 2018, producers are looking for a temporary new host. Now, many Bachelor viewers are calling for a host that exhibits all the qualities they've been wanting to see in the franchise for years.
In a February 2021 Extra interview, Harrison told former Bachelorette star Rachel Lindsay that he wondered if Kirkconnell's antebellum-themed photos were "a good look in 2018, or [just] not a good look in 2021," referencing a 2021 "lens" he relates to cancel culture, downplaying the issue at hand. Harrison went on to say that "we all need to have a little grace" and "compassion" for Kirkconnell, and that the "judge, jury, execution thing," such as uncovering her parents' voting record, was "unbelievably alarming to watch." The longtime Bachelor host also said he preferred to hear Kirkconnell speak before further diving into the controversy, saying the photos were from "a sorority party five years ago."
Harrison's comments certainly did not fly with producers or many members of the show's audience, and he announced on Instagram that he would be taking a break for the time being. With the After the Final Rose special on the horizon, fans are pleading for Rachel Lindsay to take over the coveted hosting gig.
Rachel Lindsay might just be the perfect choice for Bachelor host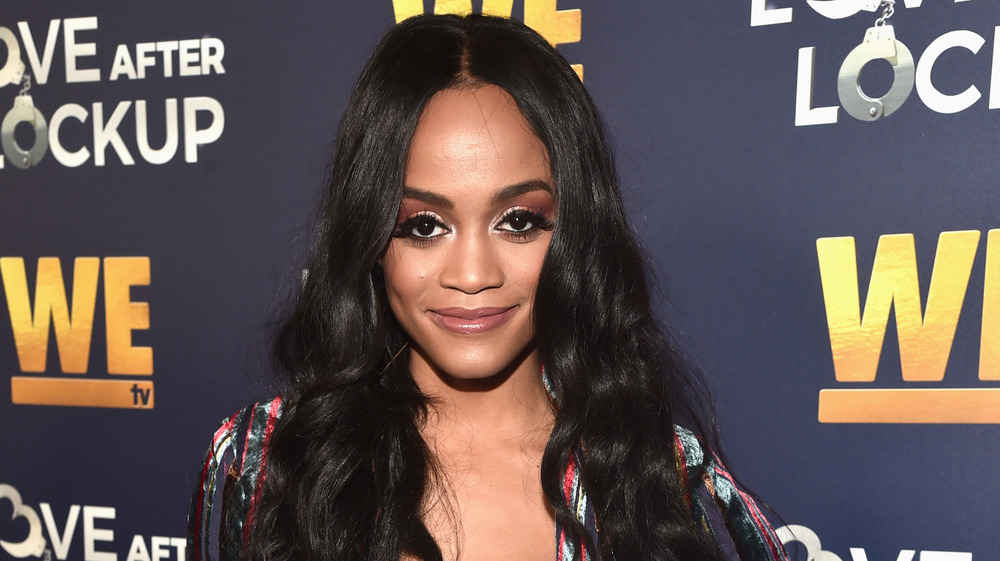 Alberto E. Rodriguez/Getty Images
In the Extra interview, Lindsay pushed back against Harrison's comments, which would send a clear message to viewers if she was made the new Bachelor host. She told Harrison, "[Kirkconnell's photos are] not a good look ever because she's celebrating the Old South. If I went to that party, what would I represent in that party?" Referring to the political climate a few years ago, Lindsay called that "the problem." She continued, "We weren't looking through those lens and we should have been."
An insider told Us Weekly that "ABC and Warner Bros. have spoken to Rachel about the possibility of hosting the After the Final Rose special and they would like her to take on the role." The source said Lindsay is reportedly still "weighing the options" and "pushing for After the Final Rose to include a bigger conversation about race overall in the franchise."
When asked about the possibility, Lindsay told E! News that she's "not even thinking" about it, and is focused on "the bigger picture" of Harrison and other people recognizing the issues, and "getting to a place of unity where we can all be better." We guess we'll just have to wait to find out who will host, and who won Matt James' final rose.