Why Young Melanie From Sweet Home Alabama Looks So Familiar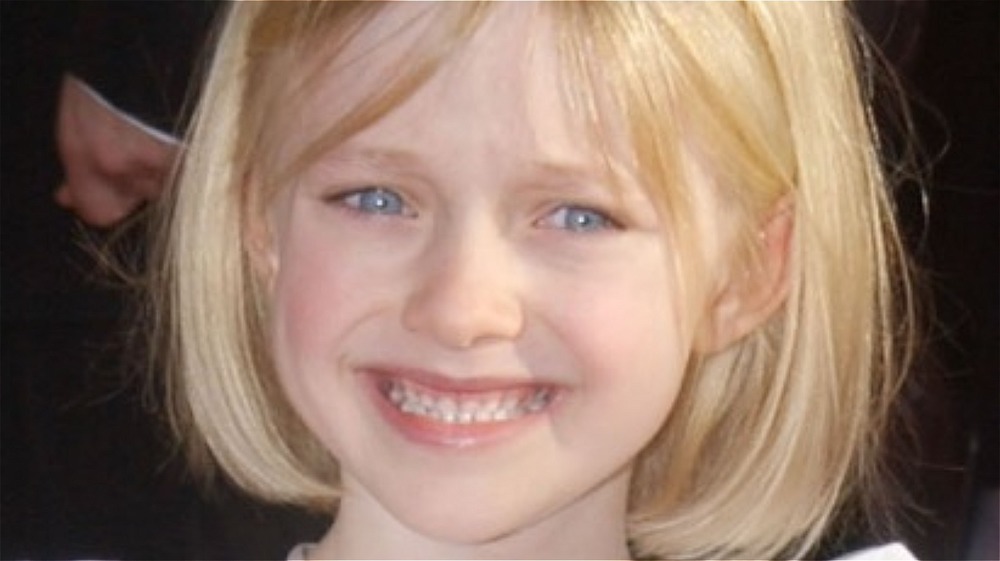 Vince Bucci/Getty Images
Sweet Home Alabama, which released in 2002, starred Reese Witherspoon as Melanie Carmichael/Smooter and Josh Lucas as Jake Perry. In the romantic comedy, Melanie moved off to New York City to reinvent herself and put her Southern roots as far behind her as possible. However, in light of her pending marriage, Melanie has to return to her hometown to get divorce papers signed by her childhood sweetheart Jake. 
The film is a beloved rom-com, and there have even been rumors in recent years of a sequel. Lucas told Entertainment Tonight in a 2019 interview that he and director Andy Tennant were up for more and that Tennant "has a script and a development he has done". In a Facebook Live chat in 2016, Witherspoon said, "We are not making a sequel that I know of, but if Disney wants to call me, I would happily make a Sweet Home Alabama 2!"
The flick – which will premiere on Freeform on February 27, 2021 – also features familiar faces such as Patrick Dempsey, Candice Bergen, Melanie Lynskey, Mary Lynn Rajskub, and a notable actress who portrayed the younger version of Witherspoon's character.
Dakota Fanning received her first kiss in Sweet Home Alabama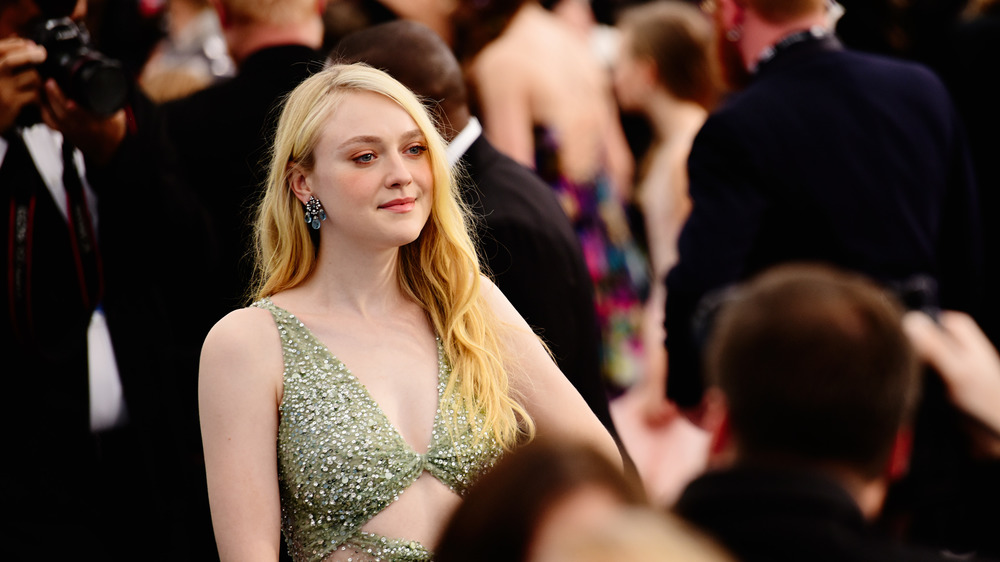 Chelsea Guglielmino/Getty Images
During the opening credits of Sweet Home Alabama, viewers are shown a glimpse into the past of a younger Melanie and Jake as kids. Young Jake is portrayed by Thomas Curtis, an actor who has appeared in films like Hansel and Gretel and TV shows like CSI: Miami, per IMDb, while young Melanie was played by Dakota Fanning.
Fanning started acting at the age of 5 when she booked her first commercial, according to Biography. In fact, she is the youngest nominee in Screen Actors Guild history, after receiving a nomination for her role in the 2001 film I Am Sam. She went on to star in movies such as Uptown Girls, The Cat in the Hat, Coraline, The Twilight Saga, Effie Gray, Ocean's 8, and Once Upon a Time in Hollywood, per IMDb. 
Sweet Home Alabama has another major significance outside of being one of the star's earliest performances. In a 2017 interview with W Magazine (via Teen Vogue), Fanning revealed her kiss in the film was actually her first! 
"My studio teacher...was with me on that movie and she tells this story all the time," Fanning recalled. "In between each take, we would do the kiss, and then I would slowly turn away and wipe my mouth off so he couldn't see...because I was trying to be kind. I wasn't really into it."