Catelynn Lowell's Net Worth: The Teen Mom OG Star Makes Less Than You Think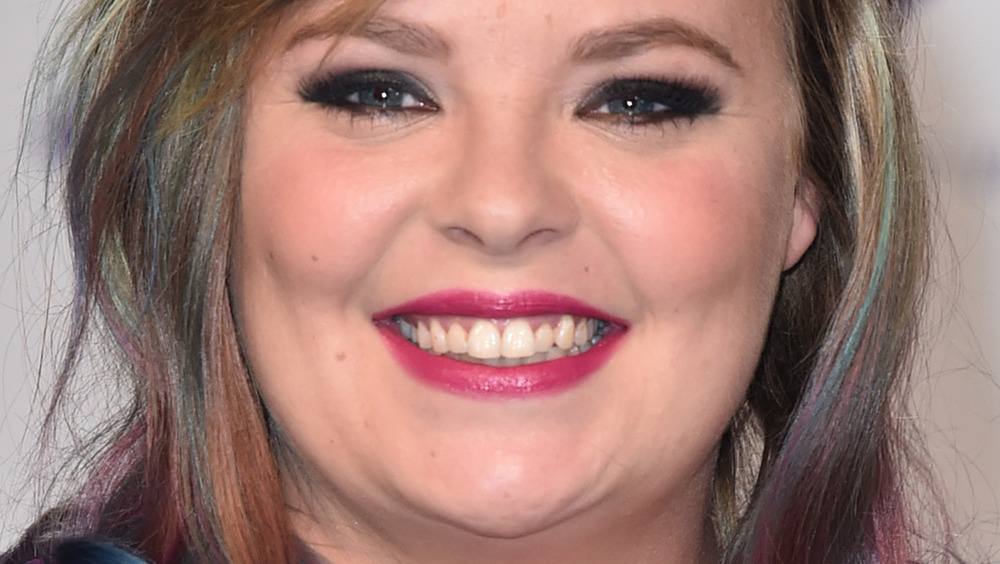 Alberto E. Rodriguez/Getty Images
It's hard to believe that it's been 12 years since the world was first introduced to MTV's controversial series, 16 & Pregnant. Though the show has gone through many iterations since it began, viewers are lucky enough to be able to keep up with the lives of the show's earliest teen families. Of them are fan favorites Catelynn Lowell and Tyler Baltierra. 
Catelynn and Tyler shared the story of putting their first child up for adoption in the show's inaugural season. Throughout the years after, they would have their ups and downs. There were a few breakups before the couple decided to marry in 2015 (per Us Weekly).
The two have also grown their families in the years since we met them on 16 & Pregnant. In January 2016, they welcomed daughter Novalee Reign Baltierra (per InTouch Weekly). Novalee became a big sister in 2019 when Catelynn and Tyler welcomed daughter Vaeda. Now, the couple has announced they're adding another little one to their family. Catelynn and Tyler announced they're expecting a baby later in late summer 2021 (per E!).
For reality stars, Catelynn and Tyler have modest net worths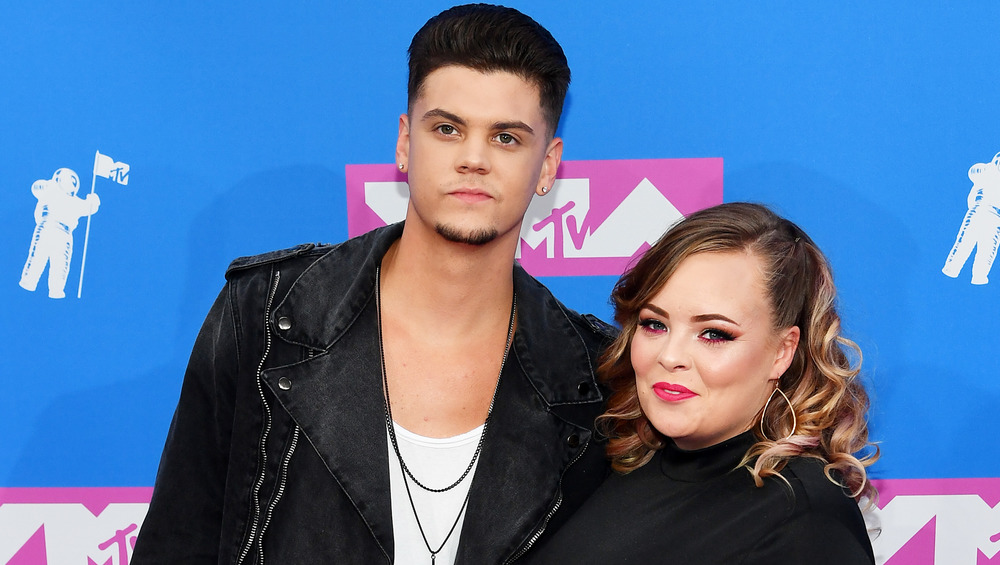 Nicholas Hunt/Getty Images
Catelynn and Tyler have been involved in Teen Mom OG for years now, and for their participation, the MTV favorites have been rumored to make anywhere from $350,000 (per Mommy Things) to $500,000 (per Disclosure Daily) a season for the reality series. While that may seem like a lot of money, the couple made headlines just last spring for having some financial issues. 
Documents obtained by People found that the two were way behind in taxes, having $856,799 in federal tax liens. While there were records of the two working on paying off that debt, many were confused as to how they could have gotten their finances in such shambles to begin with.
Despite that, Tyler assured fans that their kids were financially taken care of. "As far as getting compensated for the show, my kids are set for life, financially. College is paid for and that was mine and Catelynn's main thing," he shared in a March 2020 interview on The Awesome Dad Podcast. "Each of our children has trust funds that money goes into and they can't touch. I have so much confidence and peace in how we're raising my children. They will be humble and will know the sacrifices we made."
Right now, Catelynn Lowell's net worth is just $20,000 (per Celebrity Net Worth). It will be interesting to see how the couple navigates this sticky situation.