Princess Diana's Friend Talks About Meghan And Harry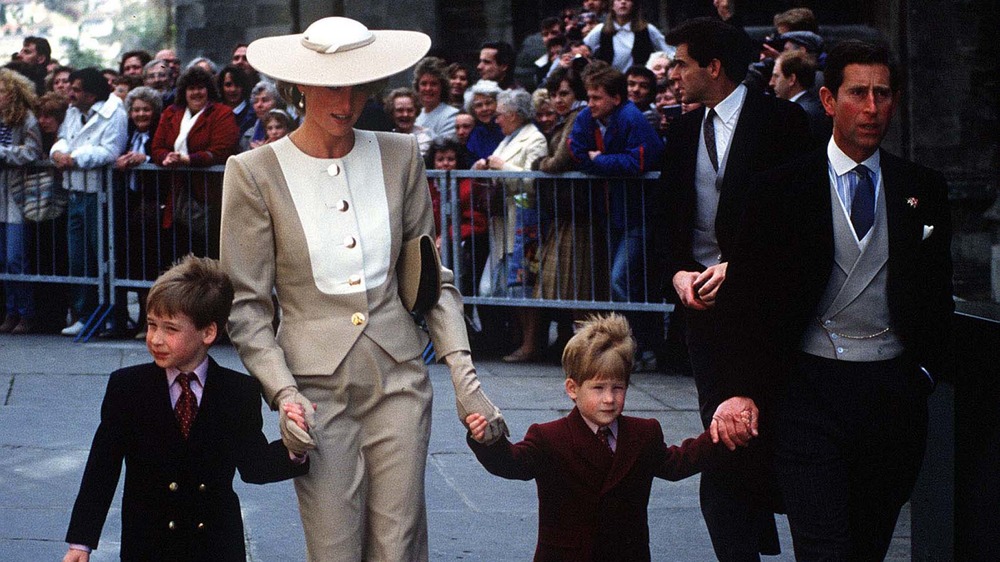 Anwar Hussein/Getty Images
As the public bears witness to one of the most openly contentious times in the royal family's history, many have spoken out about their thoughts on Megxit. Over the weekend, people across the world heard the news that Prince Harry and his wife, Meghan Markle, had officially stepped down from their roles in the family — permanently. In addition to their relinquishing of duties, the couple also were stripped of their patronages and trusts. But, as for what his late mother would have thought of her son's decision to step down from his role within the house of Windsor, it appears that a friend of hers had something to say.
Speaking to Hola magazine, fashion designer and friend of Princess Diana Roberto Devorik made bold new claims that she would have been "furious" with her son, as she saw him as a vital part of ushering in a new, updated monarchy, as reported by The Daily Mail. The designer said, "'I think Meghan is the boss. Harry is a boy who suffered a lot and believes that Meghan has the legacy of Diana. But he is very confused."
Part of his reasoning revolves around discussions with his former client in which she repeatedly expressed her wish for her children to create a "modern Crown," as opposed to the cold institution Diana felt she had married into. 
Roberto Devorik also took aim at the couple's statement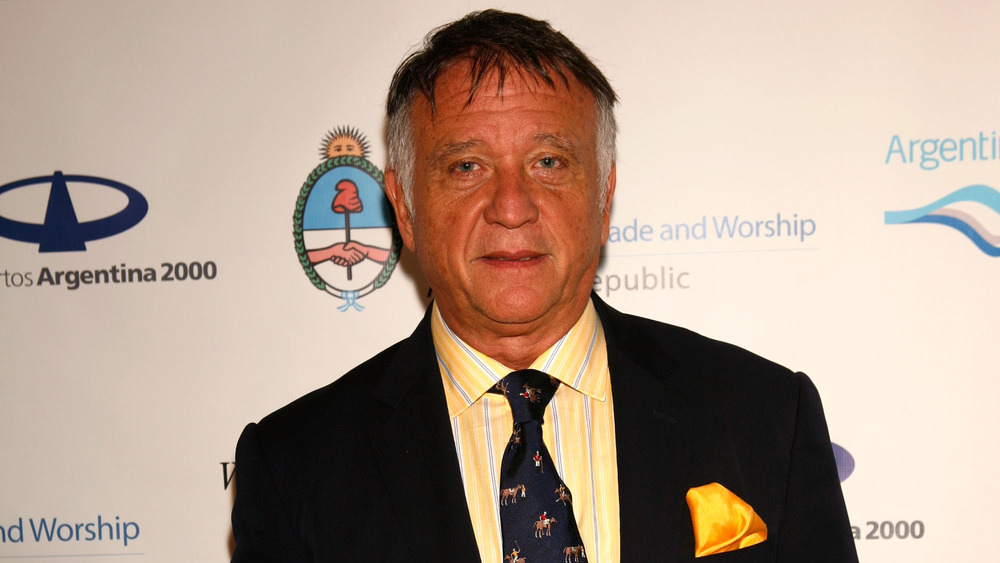 Thos Robinson/Getty Images
As for the Queen, Devorik reasoned that Harry was her favorite grandchild and that his decision had forced her to choose between family and the institution.
"You cannot exile yourself and collect money from Netflix or Disney and also want to continue collecting from the State for your performances for the Crown," he added.
After dubbing Queen Elizabeth's choice to strip the couple of their patronages and "HRH" titles "logical", the fashion designer shared his thoughts on the Sussexes' statement in response to the Queen's. Buckingham Palace's announcement stated that the couple were no longer prepared to fulfill their duties "that come with a life of public service." To which the couple promptly responded with a pointed statement of their own, saying, "We can all live a life of service. Service is universal."
Devorik called the couple's clapback "shameful" and said that the Queen's statement never insinuated that she was "forbidding" the pair from helping people, according to Fox News. The outlet also cites a source who claimed that Harry's brother, Prince William, was also deeply shaken by the statement, saying that their response was "insulting and disrespectful".
Since the Queen's announcement included an ending line that called her grandson and his wife "much-loved members of the family," The Daily Mail notes, their snub proves especially damning. Prior to the upcoming release of their tell-all interview with Oprah, Harry's grandmother is heading to TV screens as well — hours before the CBS special airs. A seeming battle for public appeal, this story may be far from over.