Megan Thee Stallion's Good Girls Guest Star Role Revealed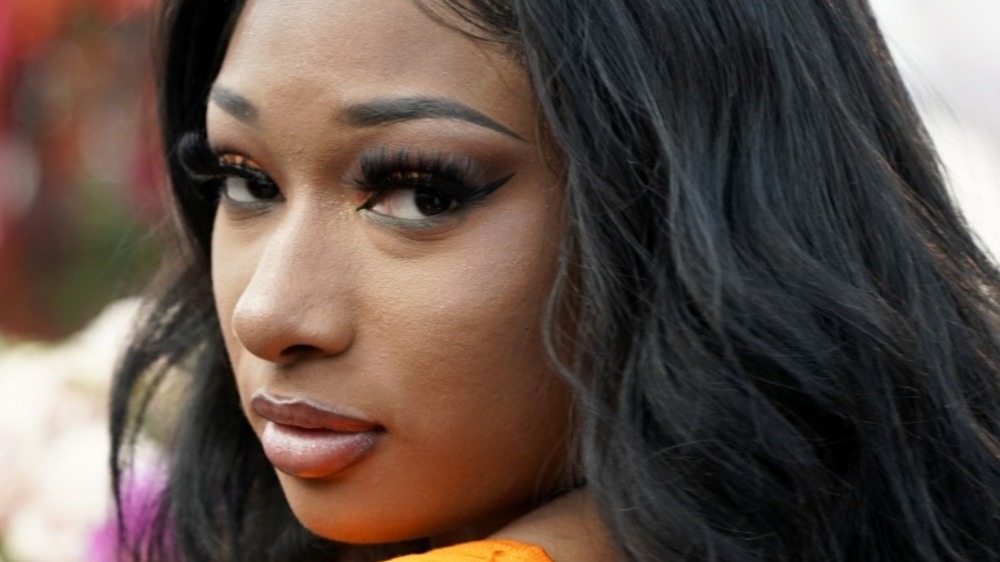 Erik Voake/Getty Images
Megan Thee Stallion is having a hot girl winter right now. The rapper is at the top of her game and owned 2020 with her smash singles "Savage," "Body," and "WAP" with Cardi B, all of which hit number one on the charts. She also casually made history as the first woman to have three number ones in the same year, according to Billboard. In "real hot girl" fashion, her songs and music videos inspired viral dance challenges on TikTok that dominated all of quarantine (via People).
Since she first started dominating the charts and social trends, the rapper and body positive advocate has been very intentional about her career trajectory. She's finishing up her degree in health administration and is more than ready for her name to be immortalized, per Harper's Bazaar.
Another title she's adding to her resume? Actor. That's right. Megan Thee Stallion recently guest starred in season 3 of NBC's popular TV series Good Girls, completely catching fans by surprise (via HITC).
Acting has been a secret passion of Megan Thee Stallion's for a long time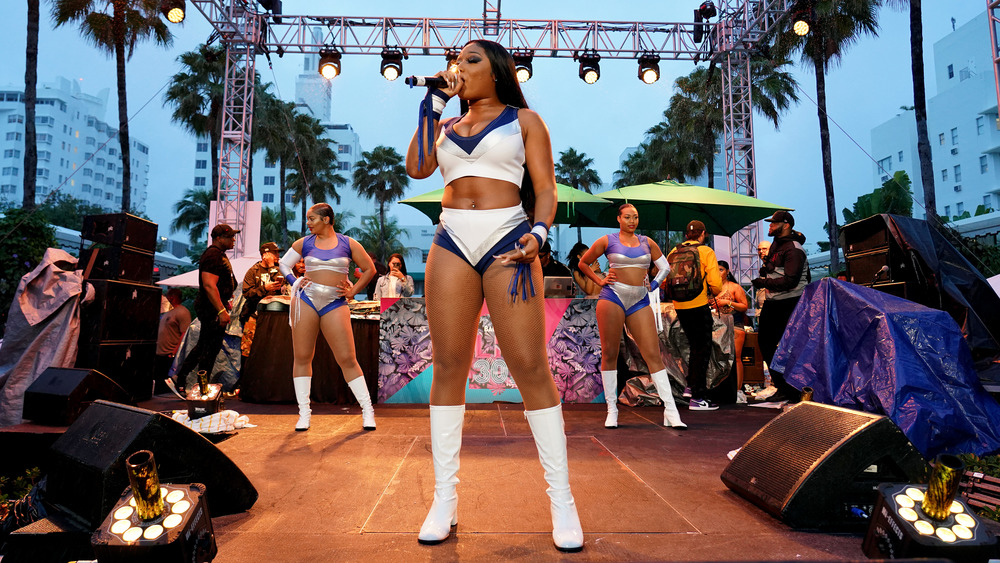 Alexander Tamargo/Getty Images
NBC first teased Megan Thee Stallion's appearance on Good Girls back in December 2019, when they posted a video of the rapper confirming that she would be guest starring in the upcoming season, according to Distractify. The rapper's episodes originally ran on NBC last February, but the newest season is always released on Netflix months later (via Chicago Tribune), which is why fans are freaking out about it now.
During an appearance on Good Girls' official recap series, The Influence of Good Girls (via YouTube), Megan Thee Stallion gave fans insight on her character Onyx (without giving too much away). She describes her as "super sassy and she's a little rule-breaker. She's doing things she has no business doing." She also opened up about what attracted her to the role and acting in general. "This year was such a big year for women in rap and just to be a part of that whole wave like really super inspired me and gave me the confidence to go after my second passion," she said. "And nobody knew that I wanted to act, but I always have wanted to. So just being part of Good Girls like, that is such a big deal for me and I am just so happy that I even got the opportunity."
Fingers crossed we'll see more of her on the big screen.