Derick Dillard Hints At His True Feelings About Wife Jill Duggar's Upbringing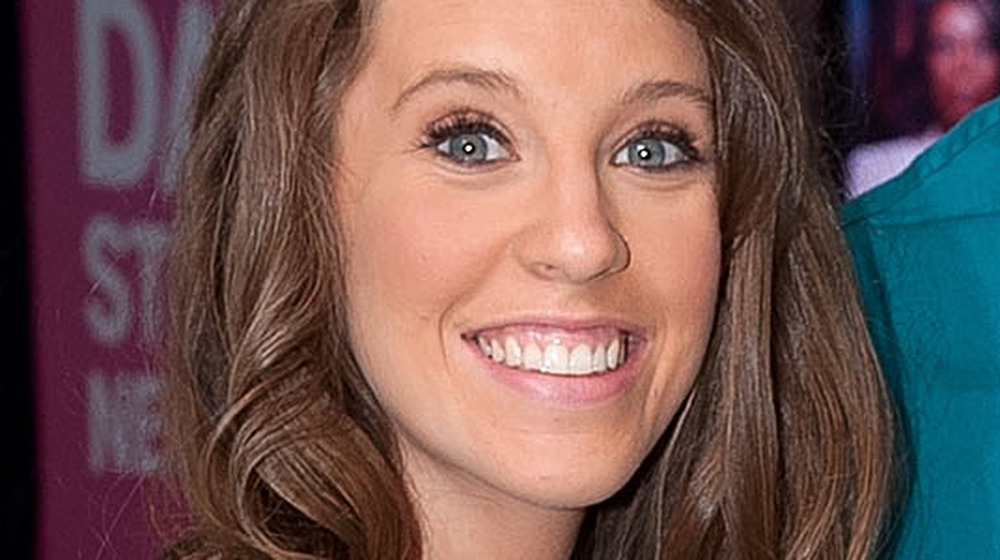 D Dipasupil/Getty Images
To their legions of fans, the Duggars of TLC's 19 Kids and Counting and Counting On represents a type of American family ideal: stable, hard-working, faith-focused, and down-to-earth despite their fame. Their oldest children have held onto those values, most of them already married with children of their own. But critics have often expressed concerns that the family isn't as happy or as admirable as they appear on TV.
The Duggars' conservative religious beliefs influence everything from their clothes (Duggar girls and women don't wear pants) to home hierarchy (husbands are charged with making major family decisions) to their love lives ("courtship" rather than dating, marrying early, and saying no to birth control). Then there's the now-infamous scandal involving oldest son Josh molesting several of his sisters as a teen. Josh came away with little more than a slap on the wrist, while the girls were allegedly taught that they were to blame for what happened, perhaps by dressing or acting the wrong way (via Cosmopolitan). 
Further proof of discontent behind the scenes is daughter Jill's estrangement from her family. She and her husband, Derick Dillard, opted to leave Counting On after two seasons because the constant camera scrutiny was taking a toll on their relationship (via Us Weekly). The Dillards also claim they weren't paid for their time on the show until they got a lawyer involved. The decision didn't sit well with certain family members, and Jill has been on shaky terms with them ever since. She and Derick have also been going to couples therapy to help cope with the stresses.
Derick seems to agree that Jill was traumatized
Among the Duggar-related fan accounts on Instagram is one called Duggar and Bates Confessions, whose admins post their thoughts about the cast members of 19 Kids... and Bringing Up Bates. The topics of the "confessions" range from gushing over baby photos to concern over Duggar daughters who seem tired or unhappy. Although Jill doesn't appear to be one of their followers, husband Derick Dillard definitely is — and his reaction to certain statements on the site is getting attention.
A recent post questioned why Jill Duggar has been giving media interviews about her estrangement from her family, adding that most people looking to mend a relationship wouldn't spill tea so publicly. The post got immediate clapback from followers, who pointed out that Jill has the right to speak her truth about her past trauma. Derick was among those who clicked "like" to many of the comments — including ones that referred to Jill as an abuse and brainwashing victim, ones accusing dad Jim Bob of stealing Jill's TV money, and ones pointing out that being honest is a Christian value. He even showed support to a commenter who suggested that Jinger Duggar Vuolo might have written the post as a subtle sisterly rebuke.
For the moment, hitting the like button is the only social media response Derick is making on the situation, but the Duggar family drama is far from over; Dillard may be the next one posting a statement to the confession fan page.