Erica Herman Goes To See Boyfriend Tiger Woods After Frightening Crash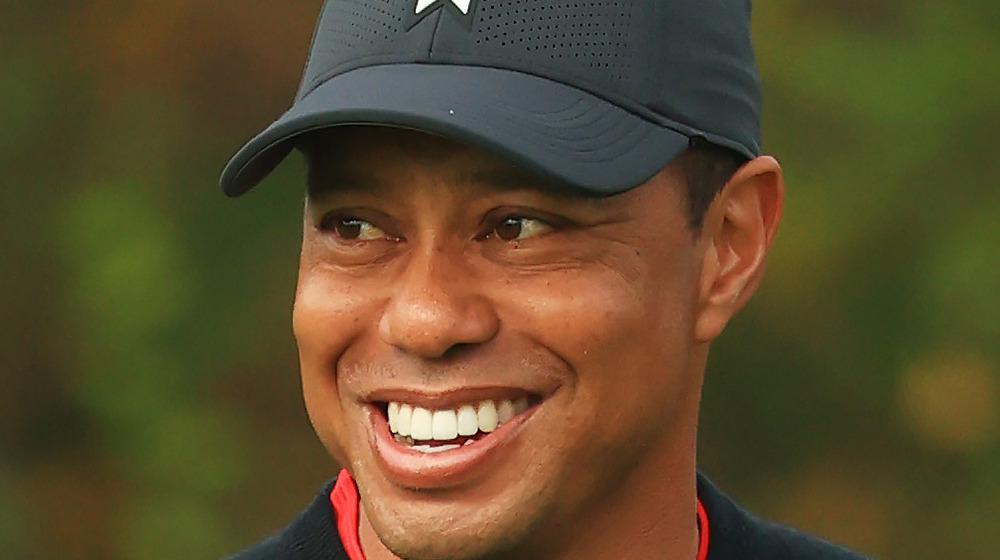 Mike Ehrmann/Getty Images
Tiger Woods is lucky to be alive after a terrifying car accident in Los Angeles. TMZ reported that the legendary golfer had to be removed from his wrecked SUV after it rolled over while taking a turn. 
It's far from the first accident for Woods, but certainly the scariest.  In a statement released on Woods' social media accounts, The Chief Medical Officer at Harbor-UCLA Medical Center, where Woods is being treated, shared the extent of his injuries. "Mr. Woods suffered significant orthopaedic injuries to his lower right extremity that were treated during emergency surgery." The doctor detailed, "Comminuted open fractures affecting both the upper and lower portions of the tibia and fibula bones were stabilized by inserting a rod into the tibia. Additional injuries to the bones of the foot and ankle were stabilized with a combination of screws and pins. Trauma to the muscle and soft tissue of the leg required surgical release of the covering of the muscles to relieve pressure due to swelling."
Per the statement, Woods is awake and responsive after surgery, and it's likely he's anxiously awaiting visits from his friends and family to cheer him up after the traumatizing last few days.
Tiger Woods got a special visitor in the hospital as he recovers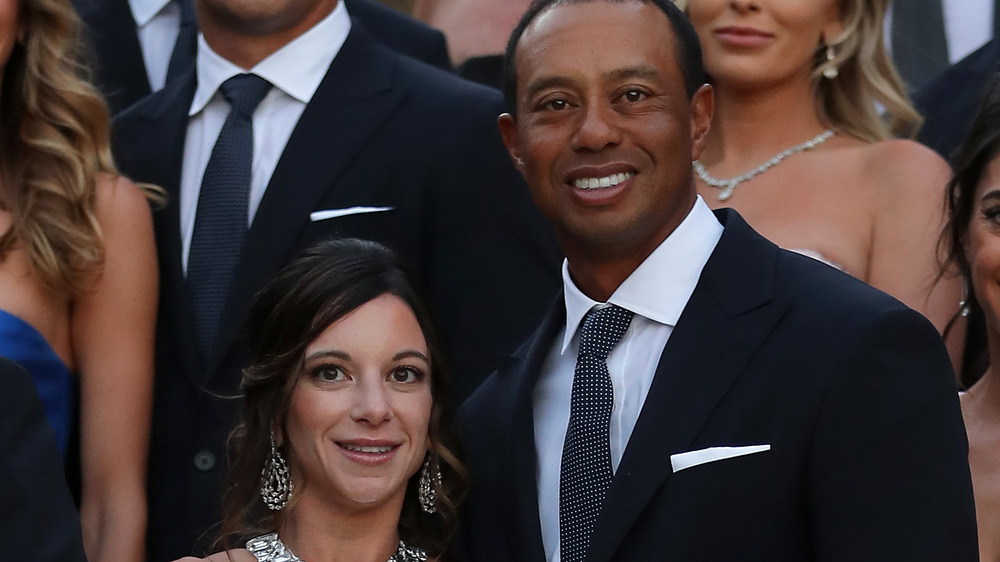 Richard Heathcote/Getty Images
While Tiger Woods recovers from his injuries in the hospital, the special lady in his life is making sure to be by his side. The golf pro's girlfriend, Erica Herman, was spotted visiting him at the hospital on Wednesday (per TMZ). She was accompanied there by Tiger's longtime caddie, Joe LaCava.
The New York Post reports that Herman briefly left the hospital, returning with what appeared to be bagged food. It seems Herman is doing what she can to keep the golfer's spirits up. He was supposed to be sidelined until at least spring due to a recent back surgery, but now it appears that hiatus will be much longer (per Golf Digest). It's unclear how long it will take him to recover from the extensive leg injuries he suffered in the accident.
Thankfully, Herman can also be a big help with Woods' two children. She's been involved in their lives for some time and reportedly gets along well with their mother, Woods' ex-wife, Elin Nordegren.