What The Cameras Don't Show You On The Bachelor Franchise - Exclusive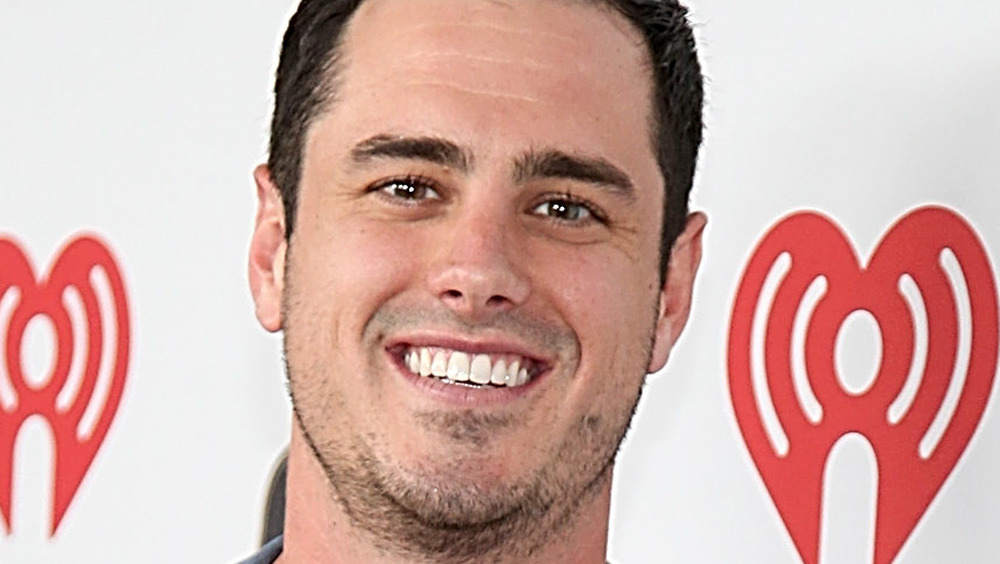 Gary Miller/Getty Images
We may receive a commission on purchases made from links.
Ben Higgins could have never imagined he'd become a reality TV star. For the small-town man from Indiana, entering the famous franchise was pretty daunting, to say the least. You may be asking yourself: How did he even end up living in the Bachelor mansion, not once, but twice? Well, after a college girlfriend dumped him because she didn't think he'd ever leave his beloved Hoosier State, he traveled to Peru to teach English. When he got back, he made it his mission not to return to his hometown, so took a job in Denver. Soon, a coworker told him about a dating show looking for contestants, and they thought Higgins would be a perfect fit. What he didn't know at the time was that his whole life was about to change.
Although Higgins colleague gave him her vote of confidence, his friends assumed he'd fail miserably. "My buddies, before I left, had told me, 'Hey, we'll see in a few weeks,'" he dished. As a result, he went into the process thinking, "I'm just going to be lucky to be here." However, the software salesman proved the naysayers — and himself — wrong by not only making it to week eight of The Bachelorette but actually landing the highly coveted role of The Bachelor.
The List sat down with Higgins via Zoom at his Colorado home to chat about his new book, the advice he gave to Matt James, and his experience behind the scenes of the dating show phenomenon.
Spoiler alert — it's not all roses and champagne flutes. 
When asked what was going through his mind when he first stepped out of the Bachelorette limo, the star recalled, "I wasn't unable to process the environment...I didn't know anything about entertainment, so I didn't know what it was like to have a producer sitting beside you or to have cameras and lights."
The Bachelorette interview process is intense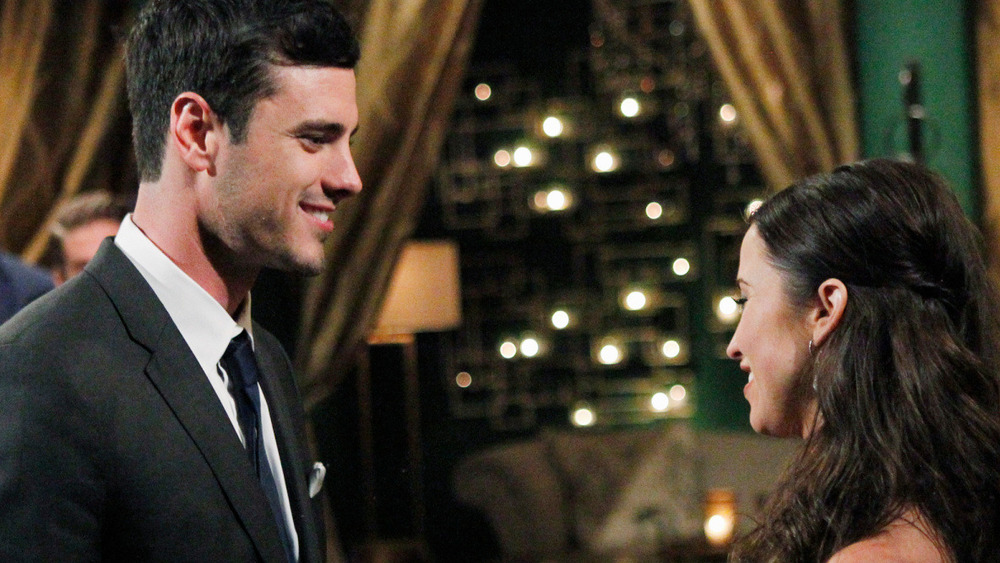 ABC Television
Ben Higgins arrived at a hotel with other contestants for The Bachelorette casting process, which included filling out paperwork with approximately 400 questions and taking a personality test. "And then they get to know you the best they can – it's a room of people," he explained. "You kind of sit there in the middle and they just ask you as many questions as I think they can think of in maybe the 10 to 15 minutes they have with you. A lot of them are very open-ended."
Since Higgins' Bachelorette season was the only one to begin with two leading ladies, we had to ask when he was informed about the shocking twist. The reality star revealed that he learned from watching After the Final Rose on television — like the rest of America — in the hotel during casting. "We found out separately," he shared. "They told us to watch it to find out who it is."
The star got a crash course in all the magic that goes into making one of the highest-rated franchises in reality TV history. One thing Higgins discovered early on was that production does have some influence on how a contestant appears on-screen. 
In fact, the mild-mannered contestant had a producer approach him to say that he was not open enough on set, and as a result, others couldn't relate to him. The two went on to have a four-hour-long conversation and even ended up becoming friends IRL. "And it's one of the most in-depth — one of the most caring — conversations I've ever been a part of," he revealed. "And even if it was just for his job, he at least cared, to get me somewhere."
Ben Higgins learned of his Bachelor path over the phone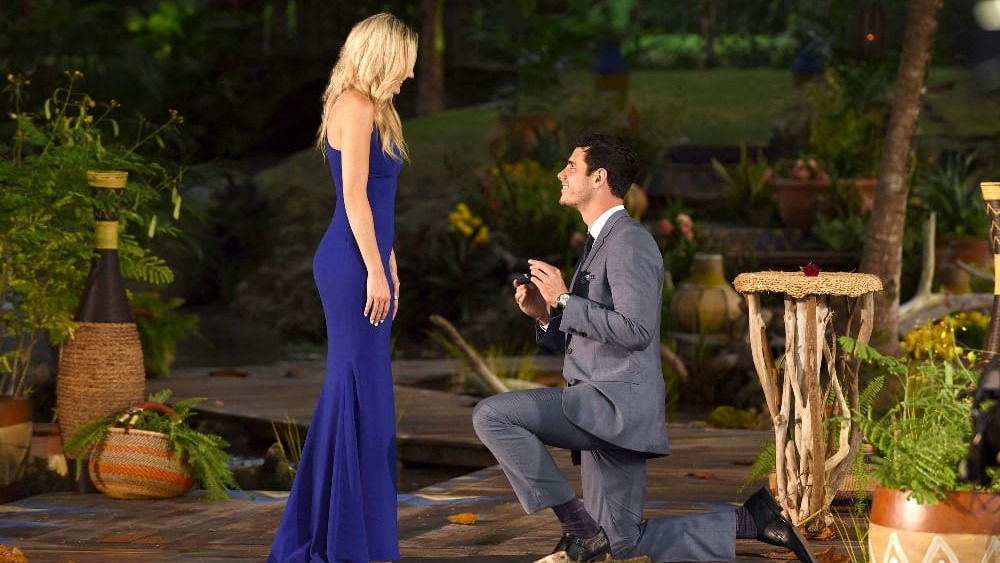 ABC Television
Through the conversation with the Bachelorette producer, Ben Higgins decided to pour his heart out to contestant Kaitlyn and reveal his struggle with feeling "unlovable." As a result of that honesty, his social media accounts were flooded with messages from fans saying they could relate to his insecurity. "And still today, I get messages when somebody feels this way in life," he shared. The once software salesman from Denver became a fan favorite of Bachelor Nation, which led to him ultimately becoming The Bachelor. 
So how did Higgins receive the news that he had booked, arguably, the most coveted role on reality television? "I got a call. I was in St. Petersburg, Florida, at a buddy's house, I don't know, playing video games or something," he explained. "And they called and they said, 'Hey, we want to ask you.' And I was like, 'Does this mean you're asking me or does this mean you're considering me?'" 
Turns out, they were definitely asking him! Although it may seem like a no-brainer for a single guy to immediately agree to an offer to date 28 women simultaneously, Higgins didn't initially accept. "So I think it was like three days of me just kind of telling them, 'Hey, can I give you 72 hours? And I'll let you know,'" he confessed. 
As fans learned from reading his new memoir, Alone in Plain Sight: Searching for Connection When You're Seen but Not Known, the beloved reality star is introspective by nature, so it's only fitting that he wanted to give this life-changing gig some serious thought. "I wanted to ask friends; I wanted to ask family their advice," he recalled. "I was pretty confident the whole time that I would say yes; I just want to give it some time."