Eugene Levy's Stunning Net Worth Revealed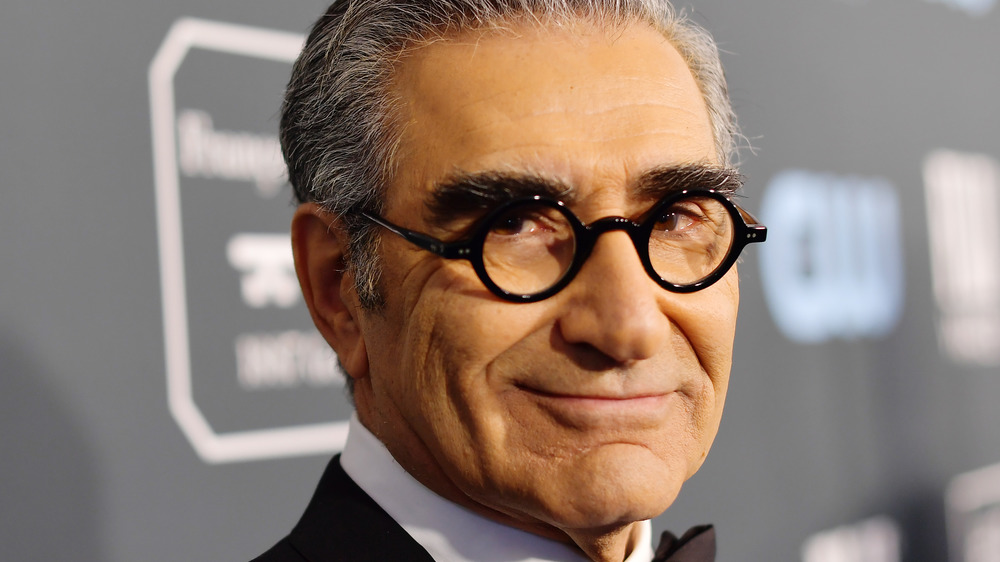 Matt Winkelmeyer/Getty Images
Canadian legend Eugene Levy has been a fixture on our screens for longer than most of us can remember. With his signature bushy eyebrows and droll delivery, Levy — per IMDb — has lit up the wildly varied likes of the American Pie franchise, a host of Christopher Guest movies, and most recently (alongside son and collaborator Dan Levy) the beloved sitcom Schitt's Creek. An actor, writer, producer, director and plenty more besides, Levy is the very definition of a talented multihyphenate. 
Of course, because he hails from the Great White North, the charismatic comedian isn't one to brag about his accomplishments. Levy remains unfailingly humble and grateful for every opportunity, particularly when it comes to the family passion project which also features his daughter, Sarah Levy, in a small role. Given how long and successful his career has been thus far, however, it stands to reason the beloved performer has earned his way.
The American Pie franchise was a major earner for Eugene Levy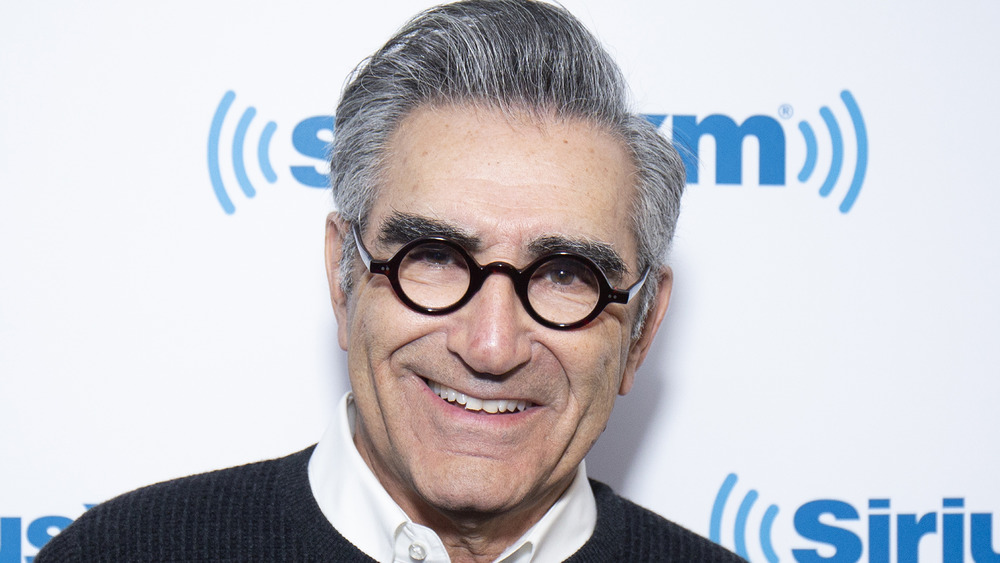 Santiago Felipe/Getty Images
American Pie propelled Eugene Levy into the mainstream, with Celebrity Net Worth confirming the actor appeared in all eight installments, the most of any member of the original cast. The Canadian star's fee increased for each sequel, with Levy reportedly earning $1 million for American Pie, $3 million for American Pie 2, and $5 million for American Pie 3: The Wedding. Although his fees for the five additional movies aren't publicly known, it's reasonable to assume Levy earned a considerable amount for them. 
"I wanted the character to be a real dad. Like a real, corny dad who cares about their children," the actor told HuffPost of playing Jim's father. Levy improvised many of the funniest lines, admitting the character was originally envisioned as creepier. After his sweet take on a well-meaning dad, Levy's career went fully mainstream, with high-profile roles following in comedy blockbusters including Cheaper By the Dozen 2, Bringing Down the House, and Dumb and Dumberer: When Harry Met Lloyd.
Schitt's Creek was a formative experience for everyone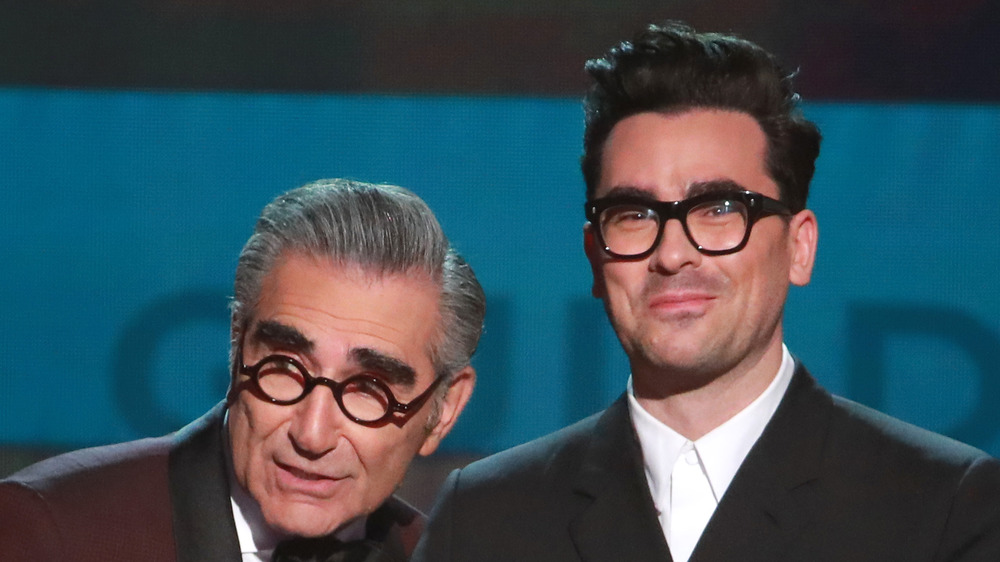 Rich Fury/Getty Images
Eugene Levy might have kids in the industry, but family life is normal, with the actor confirming to EW that he and longtime wife Deborah Divine moved back to Toronto in 1992 because "it was a frightening prospect to raise our kids in Hollywood." However, per Celebrity Net Worth, the couple bought a $2.4 million home in L.A. in 2006, splitting their time between the two cities. Levy was even made honorary mayor of the glitzy Pacific Palisades community, where they reside, in 2020, according to Patch. 
The idea for Schitt's Creek came together organically, with Dan Levy visiting his parents every Sunday to work through the concept, as the duo recalled in a joint interview with EW. As the success of the show no doubt proves, Levy is in a position nowadays where choosing work that really matters is a given, to the tune of $20 million earned to date, according to Celebrity Net Worth. Johnny Rose would be proud.