Dan Levy Reveals His Inspiration For Schitt's Creek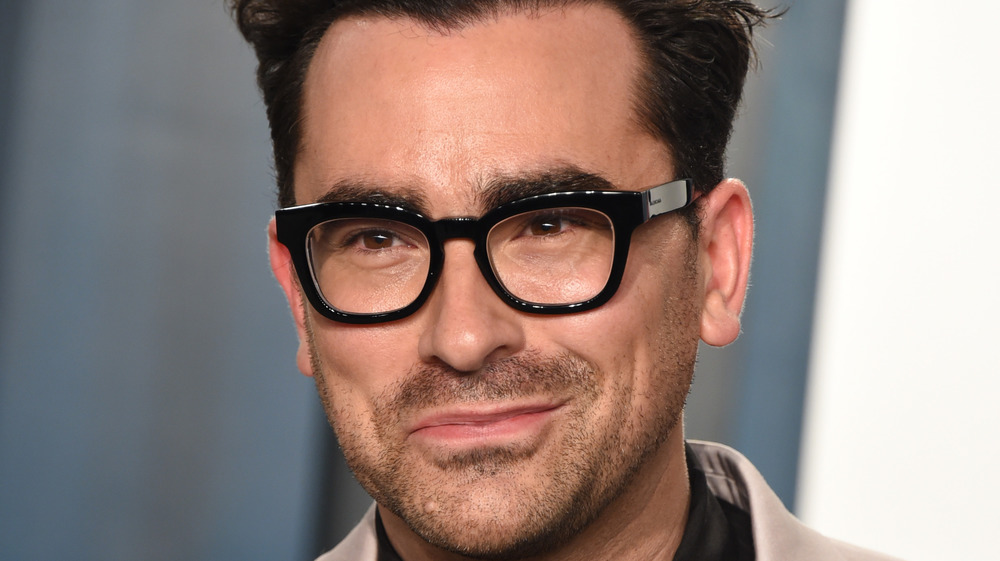 John Shearer/Getty Images
You may have heard of a little show called Schitt's Creek. The Canadian sitcom blew up when it was picked up by Netflix and the final season swept the 2020 Emmys, winning everything from Outstanding Comedy Series and Outstanding Writing for a Comedy Series, to Outstanding Lead Actor and Actress in a Comedy Series and Outstanding Supporting Actress and Actor in a Comedy Series (via Emmys). And if you love the show, as so many do, you have the Kardashians and Kim Basinger to thank.
Dan Levy, show co-creator along with his father, Eugene Levy, worked for several years at MTV Canada as a co-host, and then ended up in Los Angeles wanting to be a writer. It was there that the idea for what would become a hit show was sparked (via Variety). 
Levy says the idea for the show actually came from his TV-watching habits. "I had been watching some reality TV at the time and was concentrating on what would happen if one of these wealthy families would lose everything," he said (via Out). "Would the Kardashians still be the Kardashians without their money?" 
Kim Basinger buying a Georgia town was an inspiration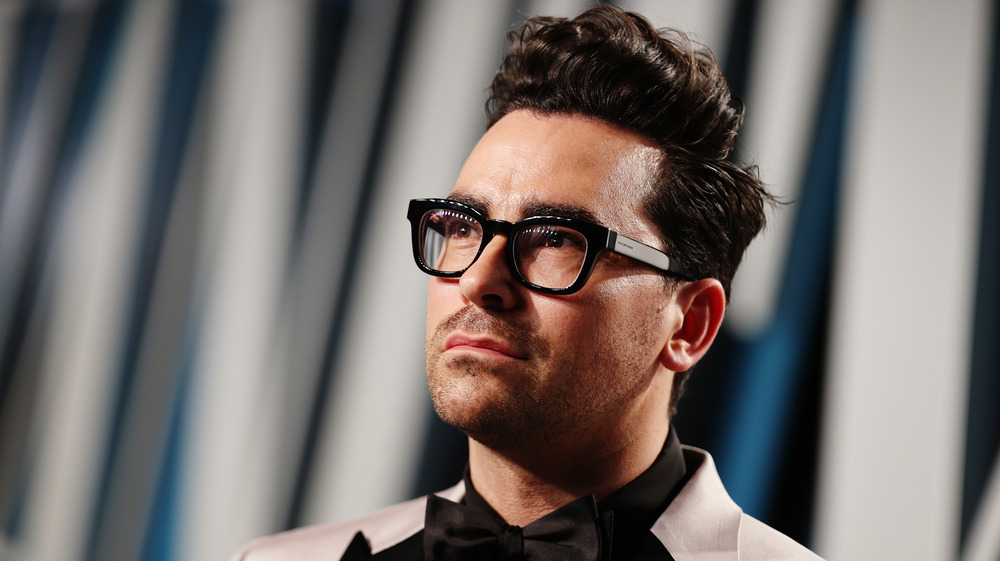 Rich Fury/vf20/Getty Images
From there, Dan Levy took the idea to his dad. He hadn't worked with his comedy legend of a father in the entertainment business before that, wanting to forge his own path, but this time he went to Eugene because, as he told Variety, "I knew that I had the ambition and passion and strength to hold my own in those conversations that we would have. So I went to him with this idea of a wealthy family losing their money and said, 'Do you want to work on this with me?' And he said yes." 
Levy also saw the value in his father's particular skill set, telling Out, "I turned to my dad, because I felt like he had such a lovely comedic sensibility that's so unique."
To flesh out the idea and create the backstory, Levy began to research how people with lots of money ended up losing it all. "In the process, I stumbled upon an article about Kim Basinger having bought this town in Georgia," he told Vanity Fair.
And that's how they set on the idea of having the show's Rose family left penniless, but for a town bought just for its silly name: Schitt's Creek. "Unfortunately, it took a probably very traumatizing experience in Kim Basinger's life for us to get here, but yeah ... It was the most unlikely of Google searches," he said (via Vanity Fair).