Dr. Oz's Stunning Prediction About Tiger Woods' Injuries Is Turning Heads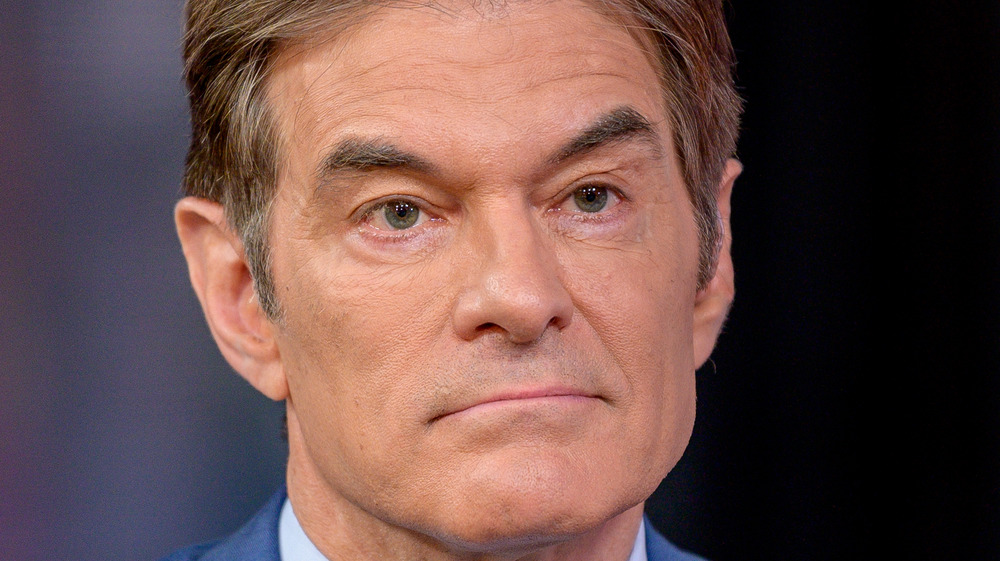 Roy Rochlin/Getty Images
On Tuesday, February 23, professional golfer Tiger Woods was involved in a single-car rollover crash in Los Angeles that caused major damage to the athlete's right leg, ankle, and foot. The golfer was on his way to the Rolling Hills Country Club in Los Angeles to participate in a video shoot with NFL quarterbacks Drew Brees and Justin Herbert (via USA Today).
Thankfully, the site of Woods' crash was close to Harbor-UCLA Medical Center, a facility with expertise in medical emergencies like the golfer experienced. In total, Woods suffered fractures on the upper and lower parts of the fibula and tibia in his right leg. A rod, screws, and pins were placed throughout his right leg, ankle, and foot to stabilize his injuries.
Despite the severity of his injuries, Dr. Mehmet Oz, a health expert and host of the popular television show The Dr. Oz Show, predicts that Woods will be back on the golf course a year from now. In an interview with TMZ Sports, Dr. Oz stated that Woods had the "mental resilience" to get through any sort of physical challenge. Sharing, "He still has the most important component to recovery which is mental resilience." Adding, "This man can do what no one else can do. So with the strength of his mind and fortitude, I do think he'll be back and I think he'll come back to full speed."
Dr. Oz compared Woods' injuries to those of another famous athlete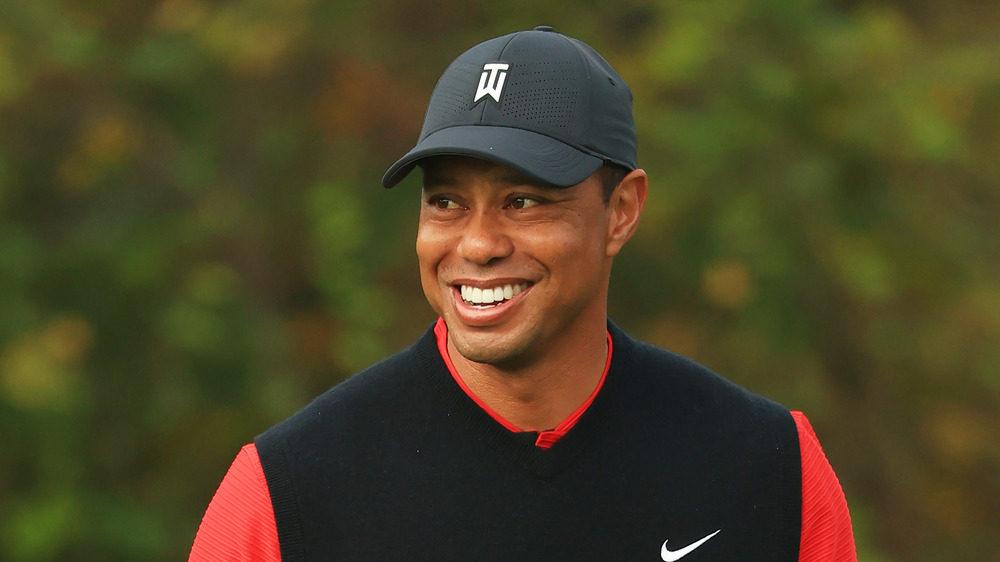 Mike Ehrmann/Getty Images
In his interview with TMZ Sports, Dr. Oz suggested that Tiger Woods might be able to recover in the same way that NFL quarterback Alex Smith did after being seriously hurt during a game in 2018. During the game, Smith suffered a compound fracture in his tibia and fibula, similar to what Woods experienced. Though, in Smith's case, the fractures were accompanied by life-threatening flesh-eating bacteria and sepsis that nearly killed the Washington Football Team player. However, just two years later, in 2020, Smith returned to the field to play once again for his team (via Sporting News).
Dr. Oz also looked to Woods' past nearly miraculous recoveries from the recent back, knee, and neck injuries to suggest that this injury, despite its severity, would be overcome by the golfer in a similar fashion, with him returning to the game with an added gusto in the next year. "He's had a bunch of surgeries and bounced back when no one thought he could," Dr. Oz told TMZ Sports. 
In the meantime, the 45-year-old golfer will be working to regain strength in his right leg at Cedars-Sinai Medical Center in Los Angeles (via USA Today). Dr. Oz estimates that it will take at least six months to get Woods' bones "recovered to the original form" and perhaps even longer for Woods to overcome the trauma associated with the accident (via TMZ Sports).