How Lady Gaga Is Really Doing After Scary Attack On Her Dog Walker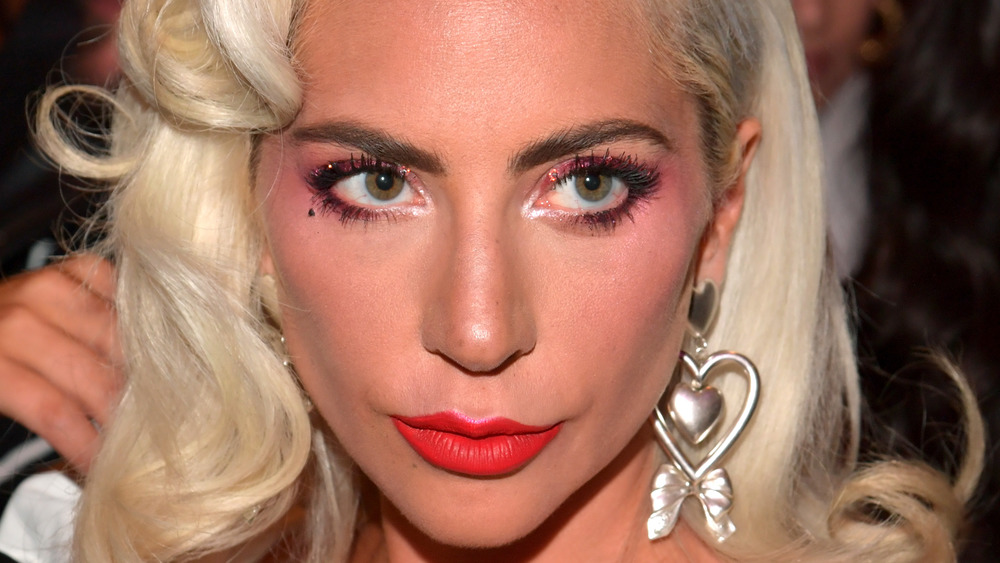 Lester Cohen/Getty Images
Lady Gaga is devastated after discovering that her dog walker and friend, Ryan Fischer, was shot in the chest after attempting to save her three French bulldogs, Gustavo, Koji, and Miss Asia from being kidnapped on Wednesday night (via CNN). Footage obtained from home surveillance footage captured the moment of the attack, in which two men can be seen pulling alongside Fischer in a light-colored sedan, with one holding him down while the other took the dogs. As Fischer was actively trying to save the dogs, one of the men pulled out a gun and opened fire, shooting him once in the chest. After shooting Fischer, the men were able to make off with two of Lady Gaga's beloved pets, Gustavo and Koji. The other dog, Miss Asia, was not taken by the men. Gustavo and Koji are still missing.
At the time of the kidnapping, Lady Gaga was in Italy, gearing up to film the new movie, Gucci, which depicts the events and aftermath of the murder of Maurizio Gucci by his ex-wife Patrizia Reggiani, who will be portrayed by Lady Gaga (via IMDb). It is still not known if Gaga is planning on flying back to the states after hearing the news (per Page Six).
Lady Gaga feels 'helpless' and 'devastated'
Given her often-publicized adoration for her pooches and affection for Fischer, it comes as no surprise that the pop icon is absolutely devastated by the news. "Lady Gaga is beside herself about this situation," a source close to Gaga told Entertainment Tonight. "Ryan is not only her dog walker, but also her friend. She is horrified that this happened."
The source also stated that Gaga is doing everything she can to help Fischer, Gustavo, and Kuji, despite being thousands of miles away in Italy. "She is completely devastated and sickened by this," the source told Entertainment Tonight. "She feels somewhat helpless because she is far away in Italy, but is doing everything she can and praying for Ryan, Koji, and Gustavo."
Though Fischer was in critical condition upon his arrival at the hospital, his friend and former client, Dr. Fred Pescatore, says that Fischer texted him from the hospital to tell him that he was breathing on his own. "He would do anything for them, anything," Pescatore told People Magazine, "He would protect these dogs with his life. And he almost has. And let's hope he has not."
The suspects who kidnapped Gaga's dogs are still on the run. Aside from involving local police and FBI agents, the singer is offering a $500,000 reward to anyone who brings the dogs back home (per Page Six).