Here's How Archie Stays In Touch With Queen Elizabeth & Prince Philip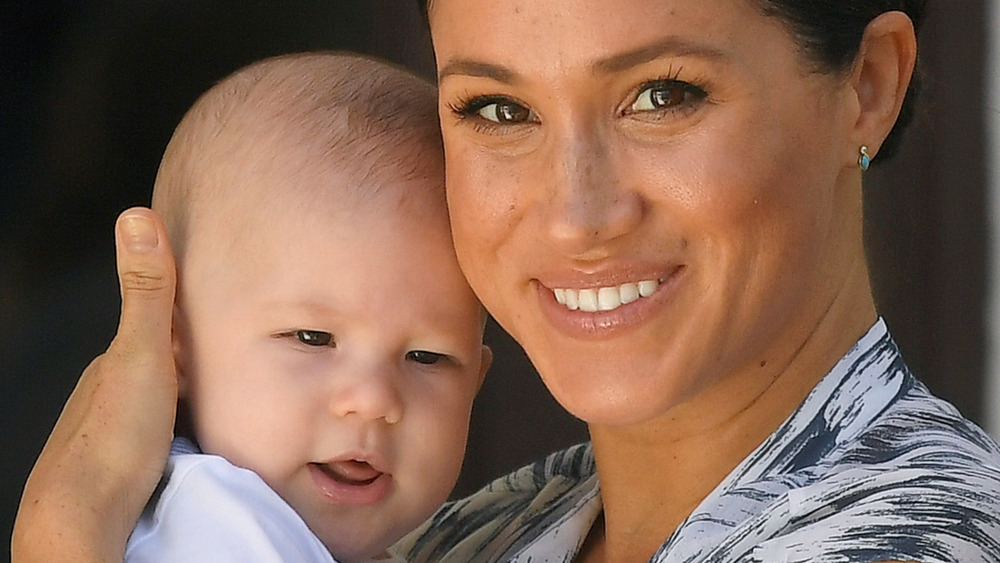 Pool/Getty Images
Meghan Markle and Prince Harry moved to California in March 2020. Due to travel restrictions during the pandemic, it's meant they haven't been able to return to London to see the rest of the royal family. Elle reported that they had to miss the Queen's birthday and Christmas. However, they've kept in touch like many other families. Here's how Archie stays in touch with the Queen and Prince Philip. Prince Harry gave a rare interview with James Cordon for The Late Late Show, where Harry talked about his new life stateside and how they've been keeping in touch with his grandparents (via YouTube).
CBS This Morning announced on Twitter that Prince Harry and Meghan Markle would be sitting down with Oprah Winfrey to talk about their next stage of life as they've stepped back as working royals. Prince Harry has been much more out of the public eye since spending lockdown in California. He surprised fans by speaking to James Cordon for The Late Late Show. He told the presenter, "My life is always going to be about public service — the two of us signed up to that and the two of us enjoy doing that, trying to bring some compassion and trying to make people happy and trying to change the world in any small way that we can."
While he may be a royal, Prince Harry also revealed that Archie has been keeping in touch with his great-grandparents in the same way that many other children have.
Archie video calls with the Queen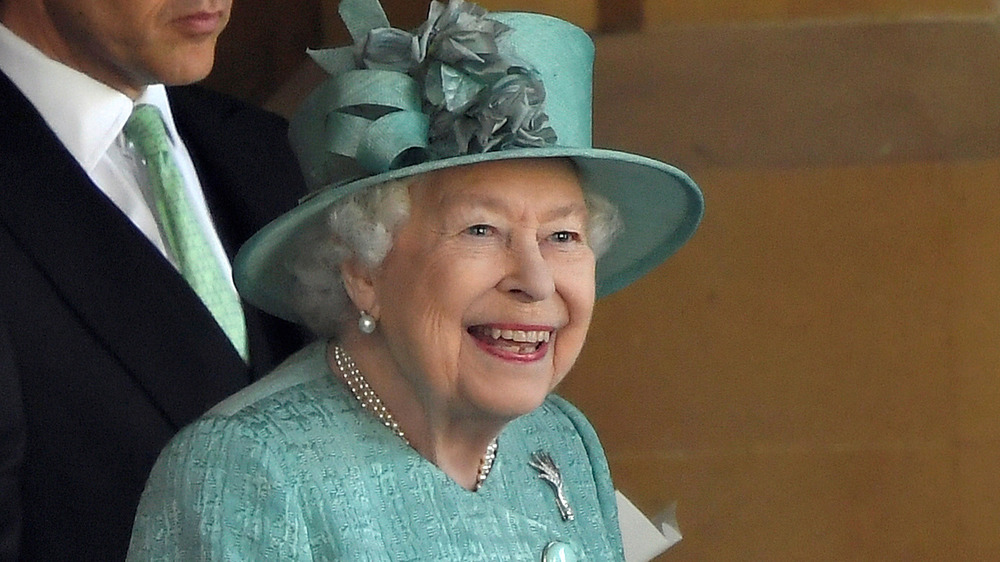 Wpa Pool/Getty Images
The Independent reported that, when it comes to lockdown, it's given Meghan Markle and Prince Harry some space and time for family. Speaking with activist Malala Yousafzai, the publication reported that Prince Harry said, "We were both there for his first steps, his first run, his first fall... everything." And while the pandemic has kept them apart, the royal family hasn't missed these developments either.
Prince Harry told James Cordon that the Queen and Prince Philip have used Zoom in order to stay up-to-date with Archie. "We Zoomed them a few times. They've seen Archie running around," Harry said. "My grandfather, instead of pressing leave meeting, he just [closes the screen]. It's like, 'Bye, bye,' as I'm pressing [the button], he [shuts the screen]," he said (via YouTube).
In the interview for The Late Late Show, Prince Harry also revealed that Archie's great-grandparents haven't missed out on getting them gifts, even if they couldn't spend Christmas together. "She sent us a waffle maker for Archie," he said, "So for breakfast now, Meg makes up a beautiful organic mix in the waffle maker. ... He loves it. And now I have waffles for breakfast, a bit of yogurt, a bit of jam on top. I don't know if that's the right thing to do. Berries maybe. A bit of honey. Maybe some syrup" (via YouTube).
Archie and the Queen have a special relationship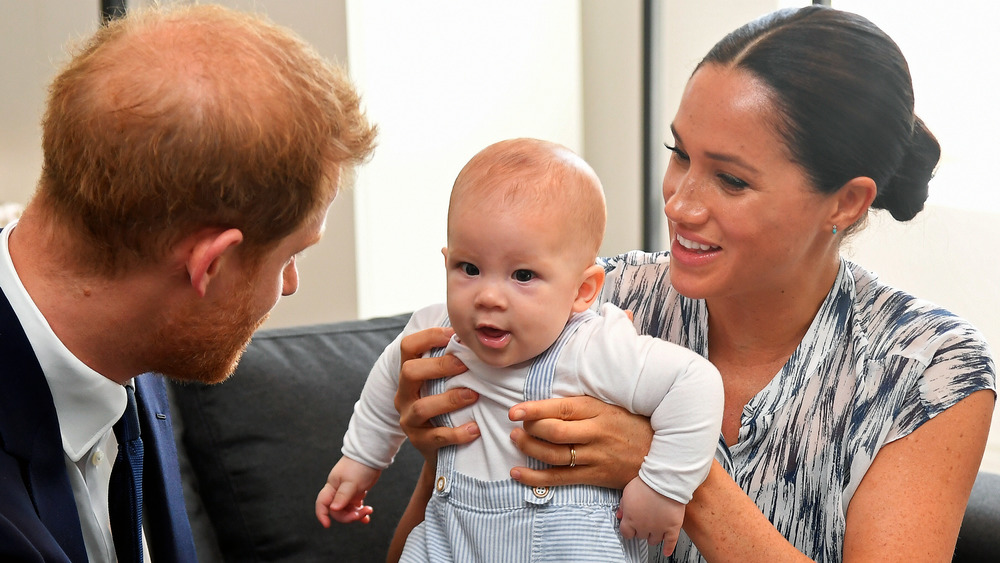 Pool/Getty Images
It's been reported that, throughout the pandemic, Prince Harry and Meghan Markle have kept up with their family in London. Vanity Fair said that in April 2020, Archie video called his great-grandparents for the Queen's birthday. A royal expert told the Express that during their time on the call, the Queen noticed stark similarities between Prince Harry and Archie.
Omid Scobie, co-author of Finding Freedom, told OK! Magazine that the Queen has a "very special relationship" with Archie, and while the family couldn't be reunited they will "send the Queen some gorgeous flowers for her birthday and also get Archie to help her with the card."
Scobie also told the publication, "Archie loves being on Zoom calls with the family and the Queen has been enjoying those throughout lockdown."
Since moving to California, Prince Harry and Meghan Markle's lives have changed considerably. According to CBS, Oprah will speak to the royal couple about "stepping into life as a royal, marriage, motherhood." However, Prince Harry touched on this with Cordon, saying, "I did what any husband and what any father would do. I was like, 'I need to get my family out of here.' But we never walked away" (via YouTube).