Here's What We Know About Billie Eilish's Ex-Boyfriend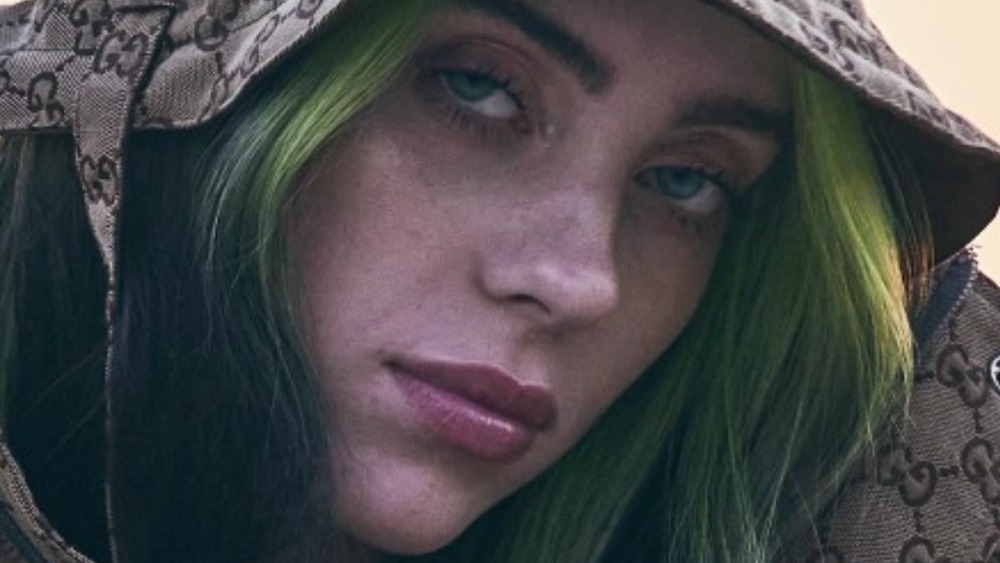 Koury Angelo/Getty Images
Billie Eilish is giving fans rare insight into her personal life and it's everything they've wanted (see what we did there?). Her highly anticipated Apple TV+ documentary, titled The World's A Little Blurry, dropped on February 26, 2021, and she did not hold back. From her musical beginnings, to her struggles with mental health and issues closer to home, this documentary gives viewers an intimate look at the experiences that have shaped her journey so far, according to Pop Buzz. What a journey it's been: She swept at the 2020 Grammys, taking home five awards including best new artist (via Grammys). Plus, her smash hits like "Therefore I Am" regularly take over TikTok, per The Things.
But in her new documentary, director R.J. Cutler and Eilish take a deeper look behind the music, beyond the catchy beats and relatable lyrics. In a rare move, the star opens up about her secret relationship with her now-ex Brandon Quention Adams. Here's what we know about Adams and their relationship.
Billie Eilish's ex-boyfriend is also in the music industry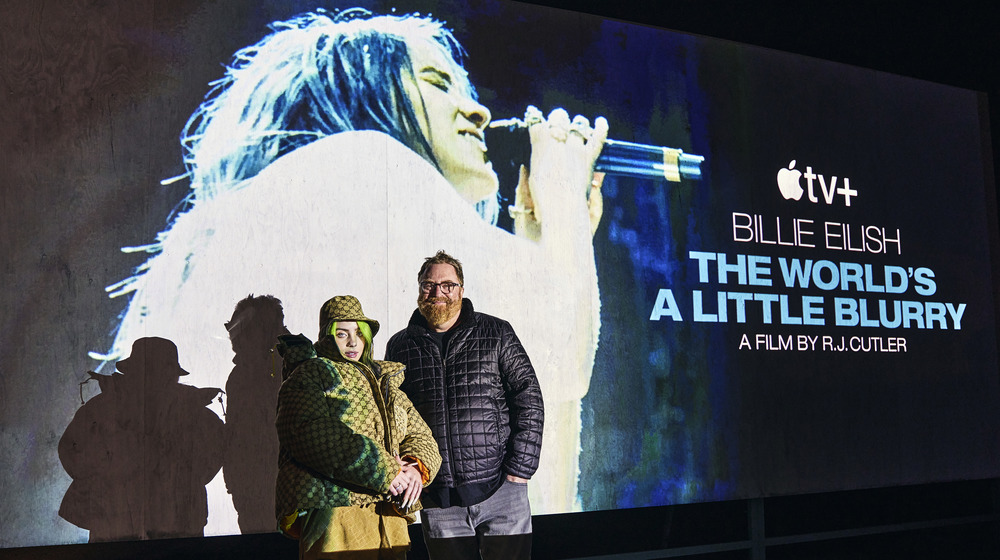 Koury Angelo/Getty Images
Billie Eilish and her ex-boyfriend Brandon Quention Adams share a passion for music. The Los Angeles rapper, whose stage name is 7: AMP, released his album BLEAUPRO in 2019 and even featured Eilish on the cover (via Yahoo). Fans have speculated that Adams has been dating the singer for a while since they've popped up in each other's Instagram stories before, but the Apple TV+ documentary finally confirmed it (via HITC). 
It makes sense that Eilish was not ready to open up about their controversial relationship, considering that the rapper is five years older than her, which means she was underage when they first started dating. Fans immediately hopped on Twitter to share their thoughts on the revelation. One user tweeted about the significant age gap, writing, "If you're watching the Billie Eilish documentary, here's a reminder: Brandon Adams (Q) was 21 dating Billie Eilish at 17. #TheWorldsALittleBlurry." 
Another fan commented on the seemingly toxic nature of their relationship, writing, "Y'all are saying, 'How could he treat BILLIE EILISH like that?' but I'm wondering how could you treat anyone like that?"
Why Billie Eilish ended her relationship with her ex-boyfriend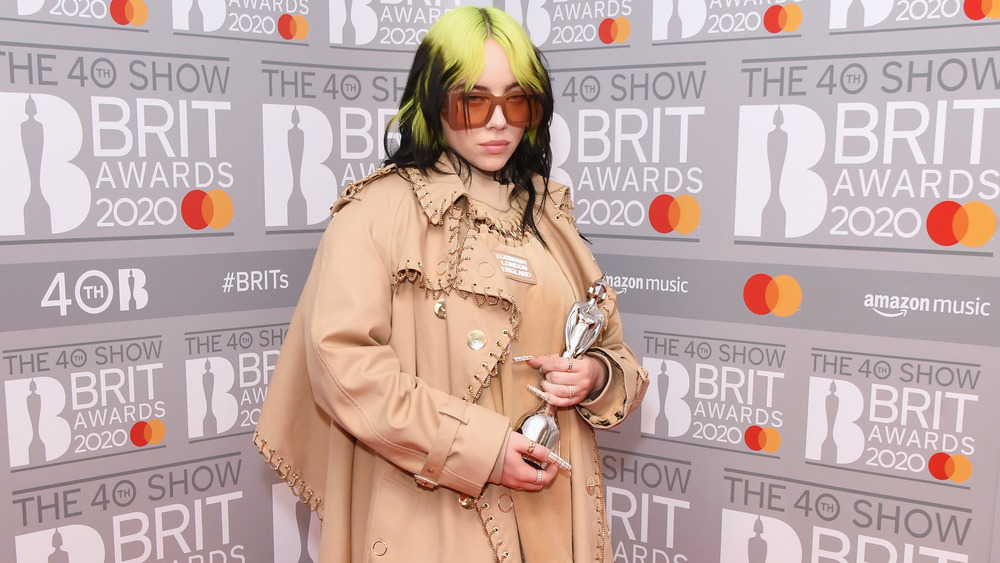 David M. Benett/Getty Images
In the documentary, which follows Eilish from 2016 to 2020, the audience sees their relationship from start to finish, and the parts that we do see aren't always pretty. In one scene, Eilish shares her frustrations that Adams does not seem to invest time and effort in their relationship and evens ditches her at Coachella in 2019, her first year performing there, when she's the one who gifted him the ticket (via Decider). In another, it's hinted that he struggles with anger issues, and even punched a wall.
Eilish also reveals in the documentary that they are no longer together and attributed their breakup to them just not being on the same page. "I just wasn't happy. And I didn't want the same things he wanted and I don't think that's fair, for him," she said (via Decider). "I don't think you should be in a relationship, super excited about certain things that the other person couldn't care less about. And there was just a lack of effort, I think. I literally was just like, 'Dude, you don't even have enough love to love yourself, you can't love me. And you don't. Like, you think you do."