Al Pacino's Daughter Julie Pacino Is Following In His Footsteps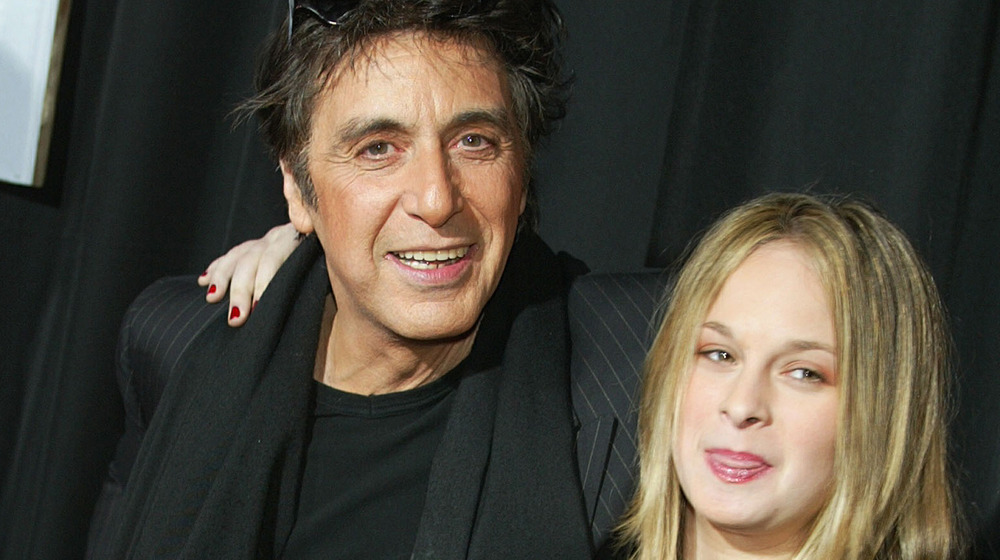 Kevin Winter/Getty Images
Al Pacino is one of those actors that just about everyone knows, even if you don't realize you know him. Whether you've seen him in The Irishman or Scarface or, of course, The Godfather franchise, Pacino has one of the most famous names and faces in Hollywood. It makes sense that his three children, daughters Julie and Olivia and son Anton James, might all be interested in working in the world of film and entertainment as well.
Pacino's oldest daughter, Julie Marie, is definitely making her own moves. According to IMDb, she has 7 writing credits, 8 directing credits, and 10 producing credits to her name. In 2014, she told the New York Film Academy that films have always been an important part of her life: "I've always had a passion for filmmaking. As a child I was always making little shorts with my friends and writing stories to act out. I remember visiting film sets as a kid and always being incredibly intrigued by the alternate reality that I was stepping in to. Making movies and watching movies was always very therapeutic for me."
Julie Pacino founded a production company called Tiny Apples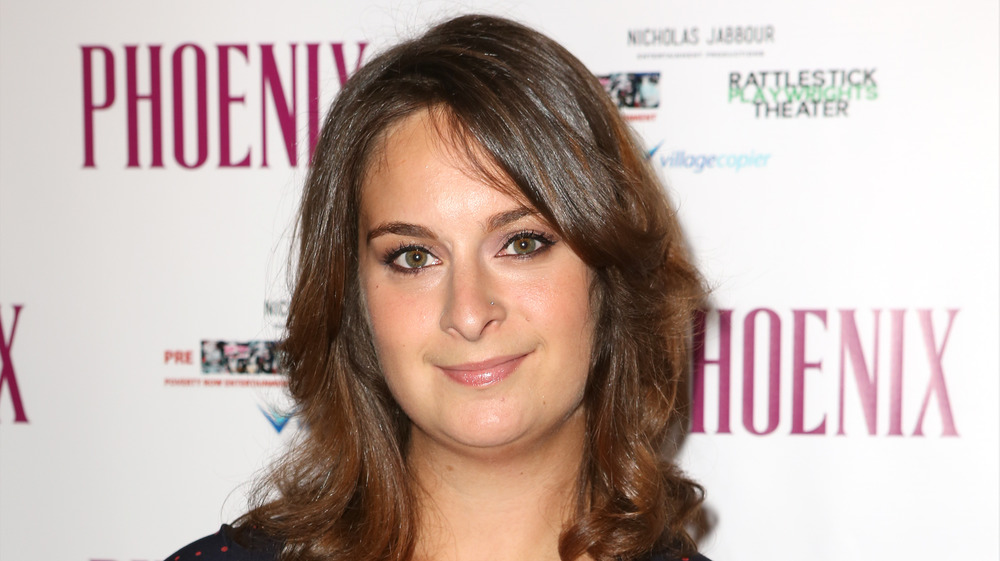 Walter Mcbride/Getty Images
Julie Pacino founded her own production company, The New York-based Tiny Apples, in 2020. The members of her team are Jake Hunter, Eliese Lissner, Robert MacCready, Christopher Botte, and Aron Meinhardt. Tiny Apples recently began work on a series called Harmony in Gold. 
In the press release announcing the formation of the company, Pacino declared, "We are excited to announce Tiny Apples. We welcome the wild and can help bring your craziest expressions to life. Tiny Apples will create the type of content that we would want to watch: fun, dark, immersive stories that people can connect with."
Of everything she works on, Pacino appears to enjoy working on short films the best. She explained to Toronto Film Magazine, "I love short films. They are a great way to experience the whole process of making a movie on a smaller scale. They can also be more challenging than a feature length version because you have such little time to tell a complete story. I'll definitely keep making them. I am currently in development on my first feature which I'm really excited about!"