Mark Ruffalo's Heartfelt Golden Globes Speech Has Us Reaching For Tissues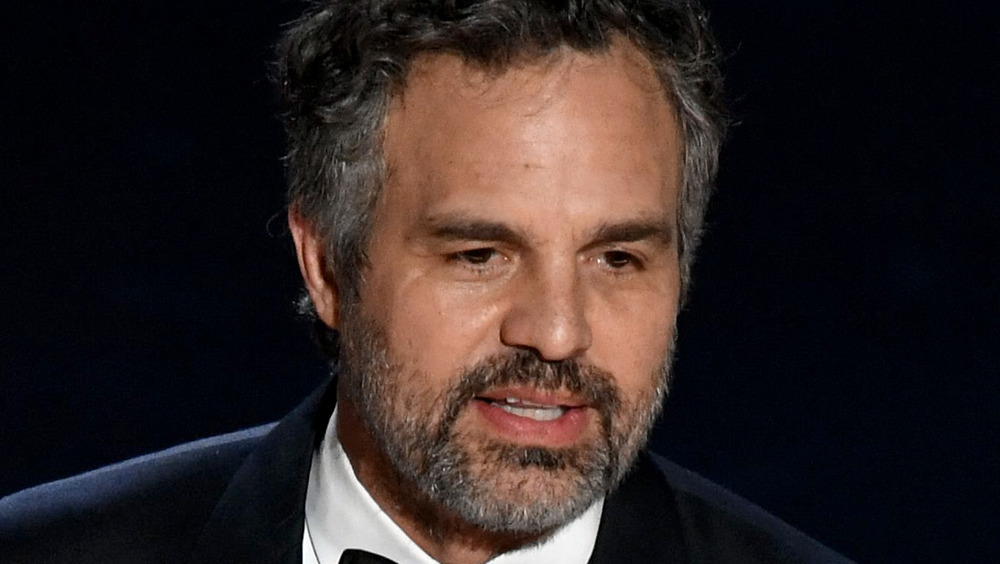 Kevin Winter/Getty Images
Mark Ruffalo has taken home his first Golden Globe Award. The 53-year-old actor took home the award for Best Actor in a Limited Series or TV Movie for his portrayal of the schizophrenic Thomas Birdsey and his twin brother and caretaker, Dominick, in HBO's adaptation of I Know This Much Is True (per Yahoo! Entertainment). This marked Ruffalo's fourth nomination. He was previously nominated for Best Actor in a Comedy or Musical for Infinitely Polar Bear, Best Actor in a TV Movie or Miniseries for The Normal Heart, and for Best Supporting Actor in a Movie for Foxcatcher.
The actor accepted the honor virtually at home with his wife and children. He thanked his family, his collaborators on the film, and the Hollywood Foreign Press. Then, Ruffalo turned everyone's attention to an issue he's been a passionate advocate for over many years. He spoke with such emotion and conviction that he was close to tears, as were many viewers.
Ruffalo shared a plea to save Mother Nature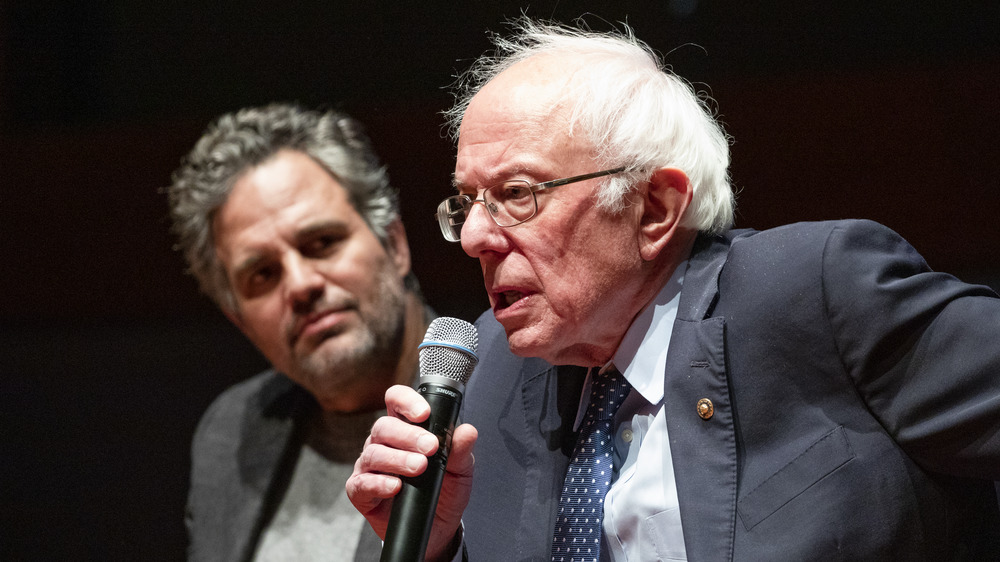 Samuel Corum/Getty Images
"At 54 years, it is my humble belief that what will give all this sadness and loss – what we've all lived through – meaning is our common humanity," he said in the emotional speech, per Entertainment Tonight. "What connects us is greater than what keeps us apart, and the more we include each other and see each other and hear each other, the faster we will heal our broken hearts and minds."
"We have a dying mother, just like the mother in our story. She is Mother Earth. And we must come to balance with her and honor her. And she will heal too. So let's be courageous together. Let's turn the page on the cruel past of this nation," he urged. 
Fans were moved by the speech. One social media user described what Ruffalo's words meant to them and potentially future generations: "Congratulations on your Golden Globe win!" the fan tweeted at the actor. "Thank you for your uplifting acceptance speech. I am a teacher and what you said is what I teach my students. We all are responsible for the making this beautiful planet a better world for everyone!"