Why Twitter Is Tearing Apart The HFPA's Apology At The Golden Globes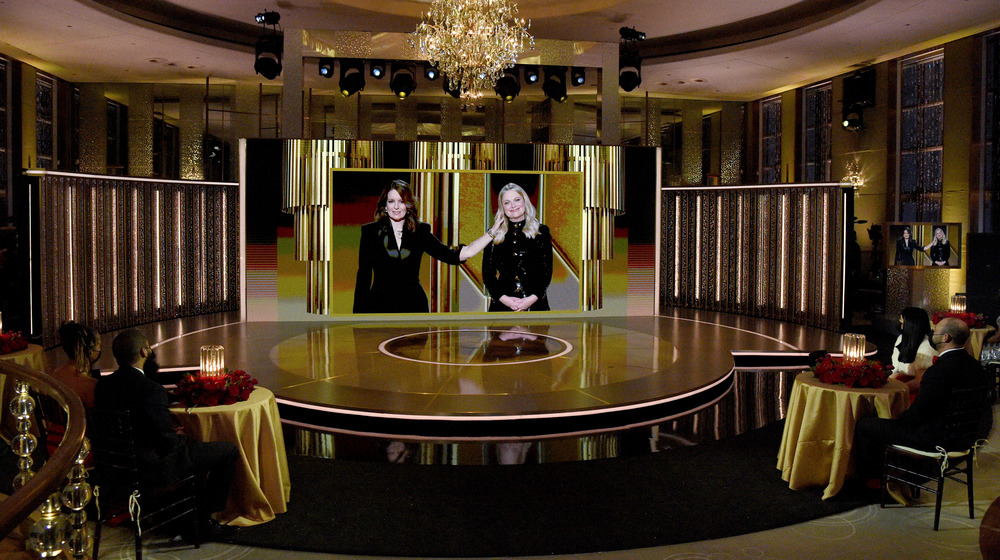 Kevin Mazur/Getty Images
After becoming the subject of an expose that included black representation by The Los Angeles Times, and pointed digs on the same subject by Golden Globes show hosts Tina Fey and Amy Pohler, the Hollywood Foreign Press Association attempted to explain its position on diversity in an awkward presentation, with German's Helen Hoehne saying "We recognize we have our own work to do. Just like in film and television, Black representation is vital. We must have Black journalists in our organization." She was joined by former HFPA head, Indian journalist Meher Tatna, who said "We must ensure everyone gets a seat at our table." There were also words from Turkish member Ali Sar who noted, "That means creating an environment where diversity is the norm, not an exception. Thank you (via The Hollywood Reporter). "
While it was meant to be an apology, as far as Twitter was concerned, the statement fell short of what it needed to become a full "mea culpa." Social media was up in arms over the statement, with many pointing out that it felt forced and insincere. "The HFPA has known about this racial inequality problem for years. That apology seemed forced and uncomfortably short," noted one Twitter user. Another called for an outright boycott of the entire awards show, sharing, "It's ridiculous that they have ZERO Black members out of 87. Absolutely unacceptable and beyond the time for change."
The HFPA lacks diversity and legitimate journalists in its organization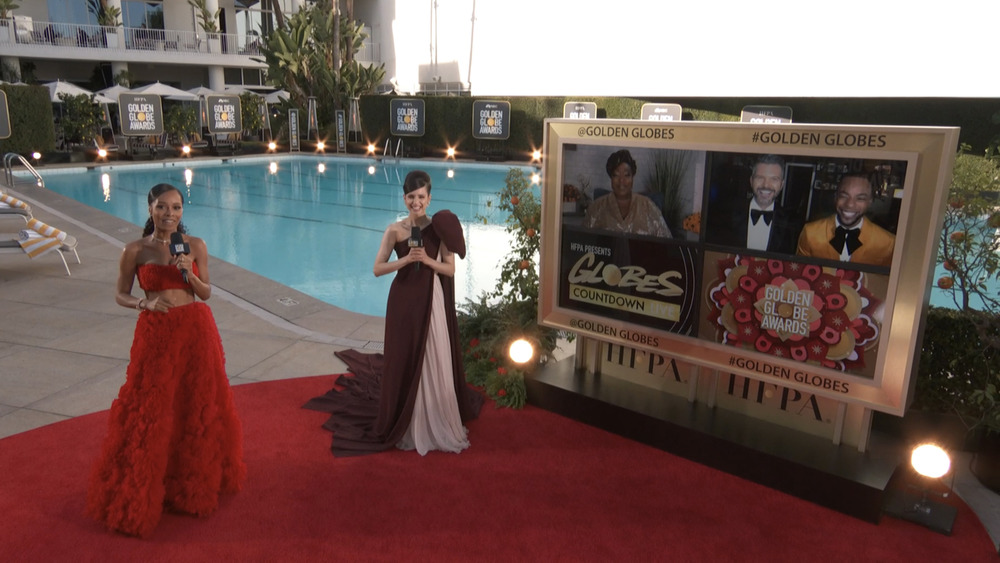 2021 Hfpa Presents: Golden Globes Countdown Live/Getty Images
Even non-HFPA journalists like Mike Fleming of Deadline called out the group as he was live blogging the Golden Globes, saying "Did they not realize there were no Black members until the LAT pointed it out?"
Making good on its diversity promise may not be easy. When it pointed out that there was no black representation in the HFPA, The LA Times also said the group doesn't have a strong roster of established entertainment journalists. The HFPA has said that it keeps itself tight and tiny to make sure its events and news conferences are kept under control. But as one member put it, "Lots of members aren't serious journalists. We admit people that are not real journalists because they are not a threat to anyone."
The shoutout could be the thing the HFPA needs to get its act together, but we'll all have to see whether that ends up being the case.