Tracy Morgan's Golden Globes Flub Is Cracking People Up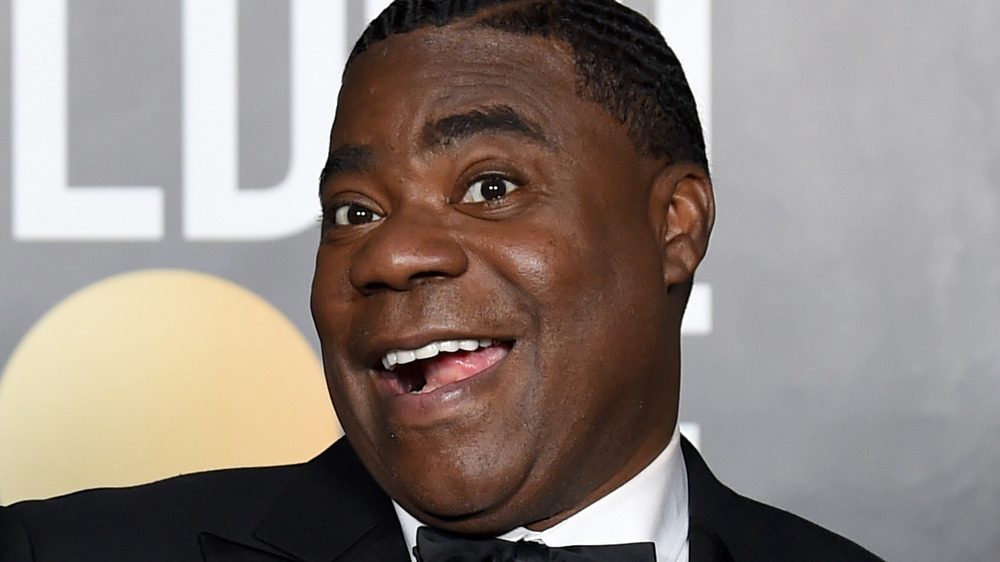 Dimitrios Kambouris/Getty Images
While some comedy bits for the 2021 Golden Globes seem to have been planned (though not always expected), like the Kenan Thompson and Maya Rudolph sketch, it was an unintentional misreading of just one word that seems to have made people laugh the most during the show.
Tracy Morgan presented the Best Original Score – Motion Picture nominees before announcing the winner, Soul. Well, that's not quite what Morgan announced. Instead, he said "Sal". He did seem to immediately realize that he'd flubbed the pronunciation, started laughing, and corrected himself, but only after the winner's acceptance speech had started (via Twitter).
After the Soul speeches wrapped up, the nominees for Best Actor in a Musical or Comedy Series couldn't resist ribbing, with Ramy Youssef cracking up and Don Cheadle saying, "Is it Sal who won Soul? Who won?" That moment seemed to have been a high point for one viewer, who tweeted, "So far the best part of this [Golden Globes] has been the Zoom hang of Don Cheadle, Eugene Levy, and Jason Sudeikis making fun of Tracy Morgan's 'Sal.' We need more candid content like that!"
Tracy Morgan took to Twitter to apologize for the mistake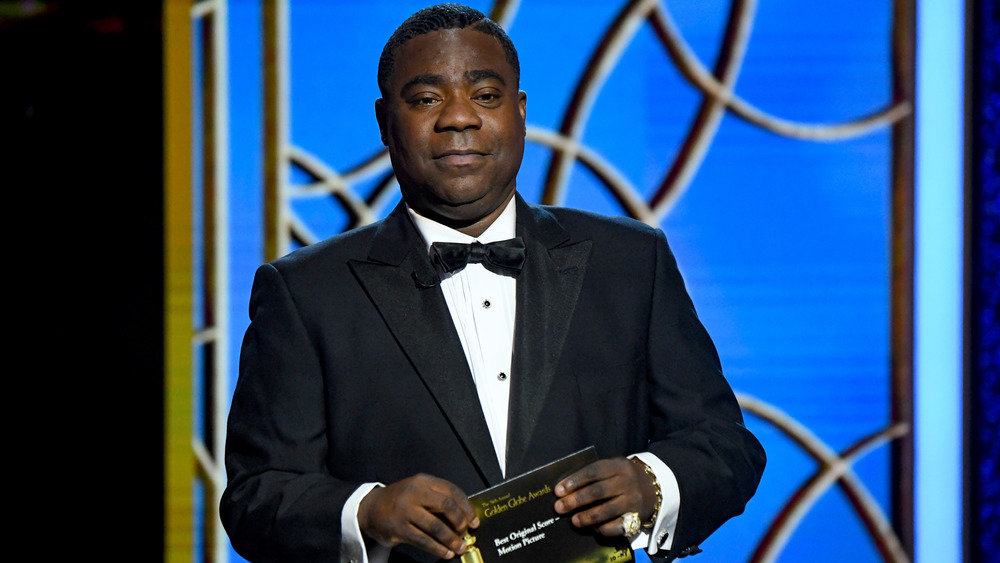 Kevin Mazur/Getty Images
Some on Twitter joined in with the playful teasing. One tweeted, "It happens Tracy. You gave it your heart and Sal." Another seems to have liked the moment, writing, "Tracy Morgan mispronouncing SOUL has caused mine to leave my body."
The former 30 Rock star took to social media to explain the flub, tweeting, "Sorry SOUL. I was thinking about the pizza I was going to get from my guy SAL on the way home!" People didn't seem to have a problem with what seems like an innocent mistake. One replied, "Honestly I cried of laughter so thank you for that moment it was perfect." Another person remarked, "Hearing Tracy Morgan mispronouncing 'Soul' made me need new 30 Rock episodes."
Yet another commenter referenced Morgan's character in 30 Rock who wanted to become an EGOT (winner of an Emmy, Grammy, Oscar, and Tony), tweeting, "This had me laughing. Give this man the EGOT."