Al Pacino's Golden Globes Look Had Everyone Doing A Double Take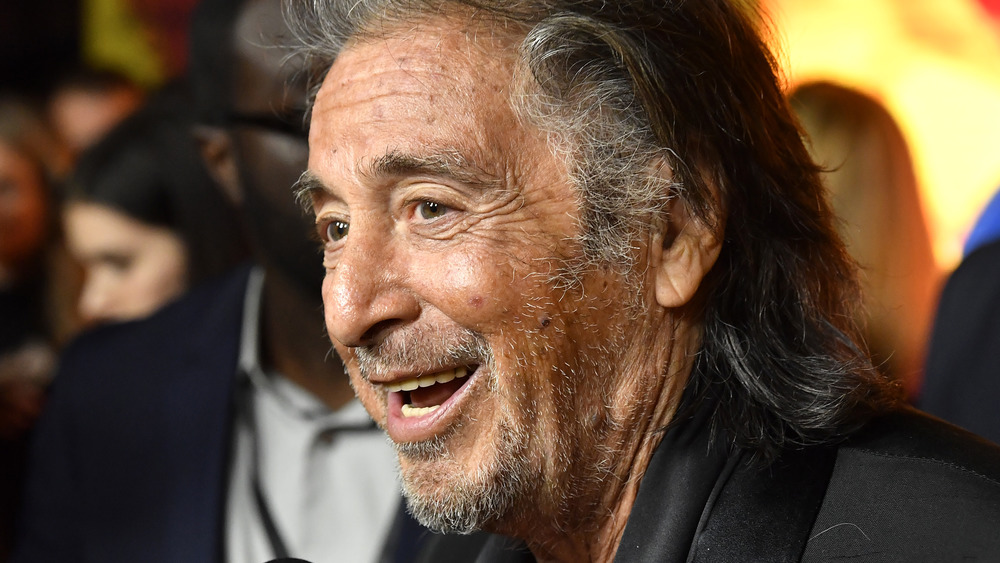 Frazer Harrison/Getty Images
The Golden Globes are a little different this year, but most of the nominees and attendees still took the opportunity to amp up the glitz and glamour. There was no shortage of stunning virtual red carpet looks, but the legendary Al Pacino took it in a slightly different direction. 
Pacino, who was nominated for Best Actor in a Drama TV series, took the "work from home" approach that many of us have embraced over the past year. The awards show veteran went very casual — as in, it doesn't appear a hairbrush was involved in his prep for this Zoom call. (On the other hand, maybe he was just channeling Albert Einstein. We'll never know.)
And if you've ever caught yourself nodding off in the midst of a particularly long Zoom meeting... well, you've got something in common with Pacino, who looked somewhat sleepy and appeared ready to nod off again after Josh O'Connor was named the winner and began enthusiastically delivering his speech. 
Viewers loved Al Pacino's relatable look
Although he probably won't be landing on any "Best Dressed" lists, social media users concur that Pacino wins the prize for "Most Relatable Zoom Look." "[I] am al pacino on every zoom call [I'm] on," tweeted @cryattraderjoes. "Good to know that I relate to Al Pacino. It's comforting," Twitter user @gorycoryhorror observed.
So many people applauded Pacino's look, it just may become a new trend on Zoom. (Wouldn't that be nice? Should we really have to brush our hair if we aren't leaving the house?) "Al Pacino giving zero f's, as he does the @goldenglobes pantsless, in bed, 4 seconds after his third snooze went off on the bedside alarm clock...#TheMaster #ShowEmHowItsDone," tweeted @meeniemogul.
So next time you dial in to Zoom, certain that it's going to be an audio meeting only to be told you need to turn your camera on, don't panic. It looks like going ultra-casual and dozing off is the new trend, and for that, we can't thank Al Pacino enough.