Anya Taylor-Joy Just Became The First Latina To Take Home This Award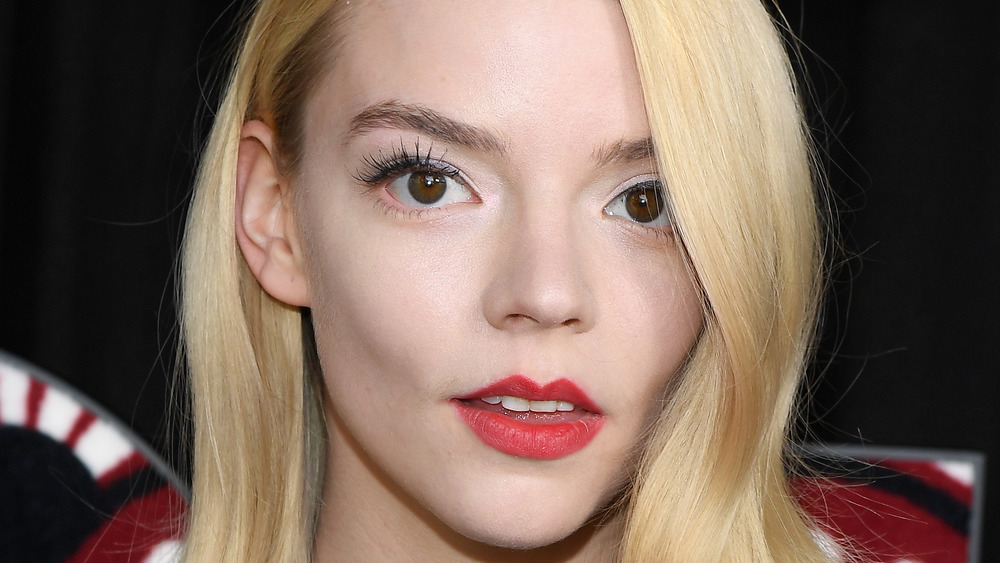 Pascal Le Segretain/Getty Images
Anya Taylor-Joy is celebrating one of the biggest nights of her career at the 78th Golden Globe Awards. The 24-year-old actress received two nominations at the ceremony for two different projects. She was nominated for Best Actress in a Motion Picture, Musical or Comedy for her role in Emma. That award ended up going to Rosamund Pike for I Care A Lot (via LA Times).
Taylor-Joy would still get her big moment later in the evening. The actress took home the award for Best Actress in a Limited Series, Anthology Series, or a Motion Picture Made for Television for her role as Beth Harmon in The Queen's Gambit (per The Hollywood Reporter).
In an interview with IndieWire, earlier this year, the actress explained her connection to the character, sharing, "At our core, we are very similar," she said. "And I think from the second I met [Beth], it was a weird pain. It was a pain of, 'Oh God, this hurts so good. And it hurts so good because I know it's true. And what you need to learn, I need to learn.'"
Anya Taylor-Joy's win was a milestone for Latina actresses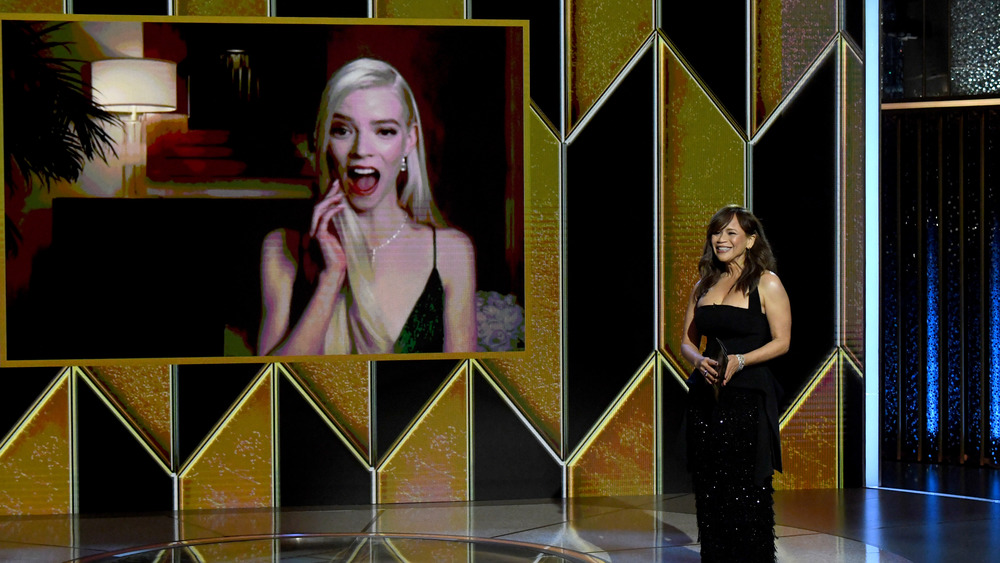 Kevin Mazur/Getty Images
Many of Anna Taylor-Joy's fans are unaware of the actress' unique background. The English-Argentine actress was born in Miami in 1996, and spent her entire life growing up between Argentina and England, with Spanish being her first language (via WSJ Magazine).
Her Argentinian heritage also makes her the first Latina actress to win in the Limited Series, Anthology Series, or a Motion Picture Made for Television category (via E!).
Taylor-Joy has even considered a Spanish-speaking project. In an interview from last year, she told the Golden Globes, "I have always wanted to work with Guillermo Del Toro. I feel his relationship with the supernatural is very much like mine. He understands my brain and my heart very well. So I would love to work with him." 
On the heels of such a monumental win she won't have trouble getting foreign language film offers, but as she explained to the outlet, "I haven't had much time to figure it out. I am just waiting for the right project. It needs to be something special because it's a very special part of my life, it's a very special part of my soul. Spanish is my first language. But while I am very good at accents in English because I mimic a lot, in Spanish I have a very thick Argentine accent. So I wonder how difficult it would be when I will speak Spanish. But I am up for the challenge."