Donald Trump Jr. Lets Out His Feelings About His Father's CPAC Speech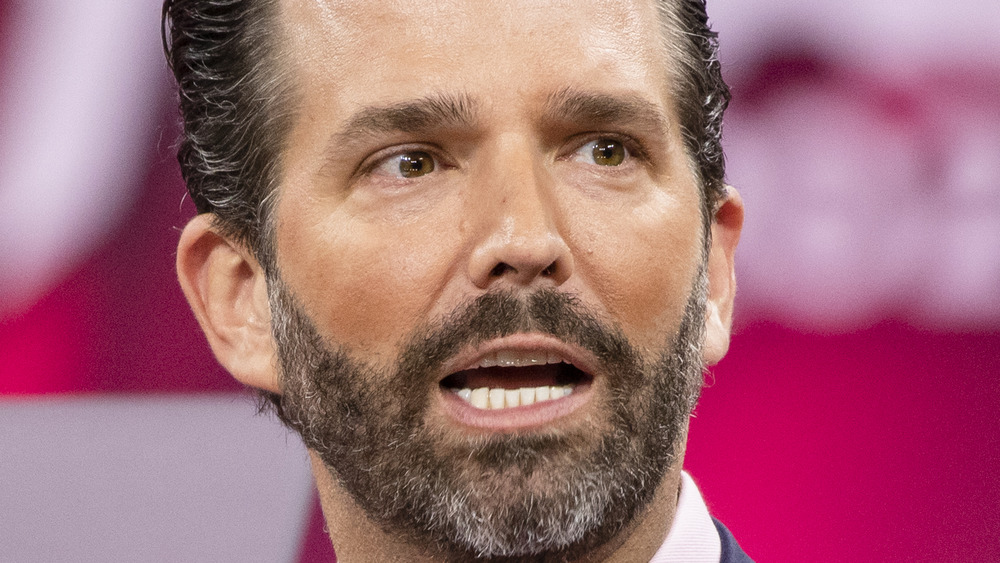 Samuel Corum/Getty Images
While Donald Trump may not be his son's biggest fan — he famously told his first wife Ivana not to name Don Jr. after him, saying "You can't do that! What if he's a loser?" — his son, clearly, doesn't feel the same way (via GQ). And if we needed any proof of that, we need only look at the praise Donald Trump Jr. sent his father's way with a tweet that shared a clip from the former president's speech at the recently concluded Conservative Political Action Conference. The former president's namesake shared, "I may even decide to beat them a third time – Donald Trump talking about the democrats in 2024. I see him all the time but I still miss him on the world stage. Simply awesome!" 
The quote carried no fact check because in fact, Trump had lost both the popular vote and the Electoral College vote in November 2020 alone (via NPR). But Don Jr.'s sentiments were strong enough to draw comments from both supporters and detractors.
Donald Trump Jr.'s tweet drew comments from both sides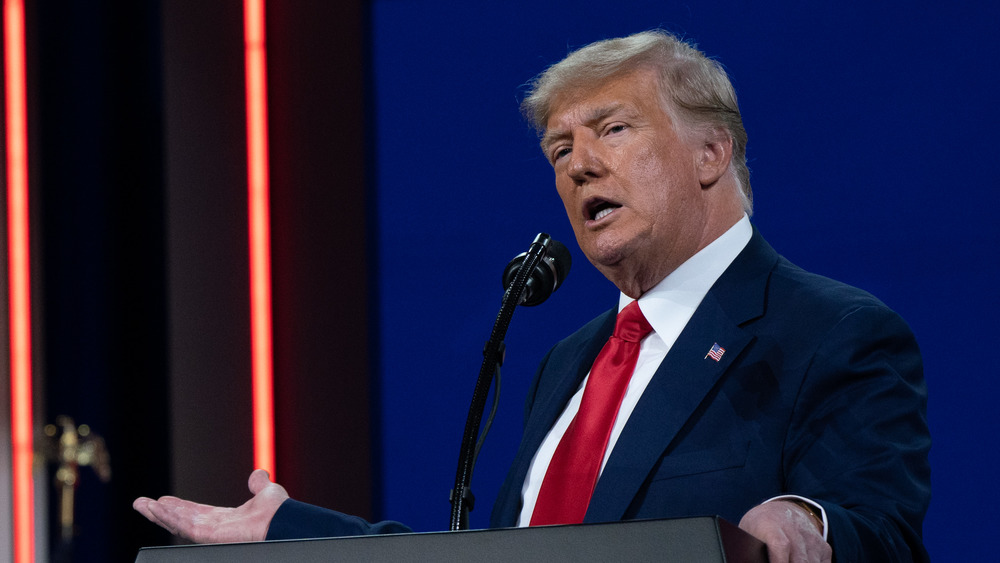 Bloomberg/Getty Images
Trump supporters rallied around Don Jr. to air their fears about life under the Biden administration. One Twitter user said, "My fear is that we won't survive the next four years. I was so holding out hope for some amazing miracle. I don't understand why all this voter fraud is being proven but the election has not been over turned. What's going to happen now?" 
Trump opponents took the opportunity to needle the former president's son, with one pointing out, "Does he mean that he'd like to be impeached a third time? The only thing he's done 2x that he could do a 3rd time is be impeached again, but he'd have to be elected again and I seriously don't see that happening. Too many people know exactly who he is." Another said, "I would like to know when the 2nd time was. He lost the popular vote twice but still won the election in 2016. Last time I checked, Biden won the 2020 hands down, popular and electoral vote. Facts matter."