Why Everyone Is Talking About Gwen Stefani's Son's Hair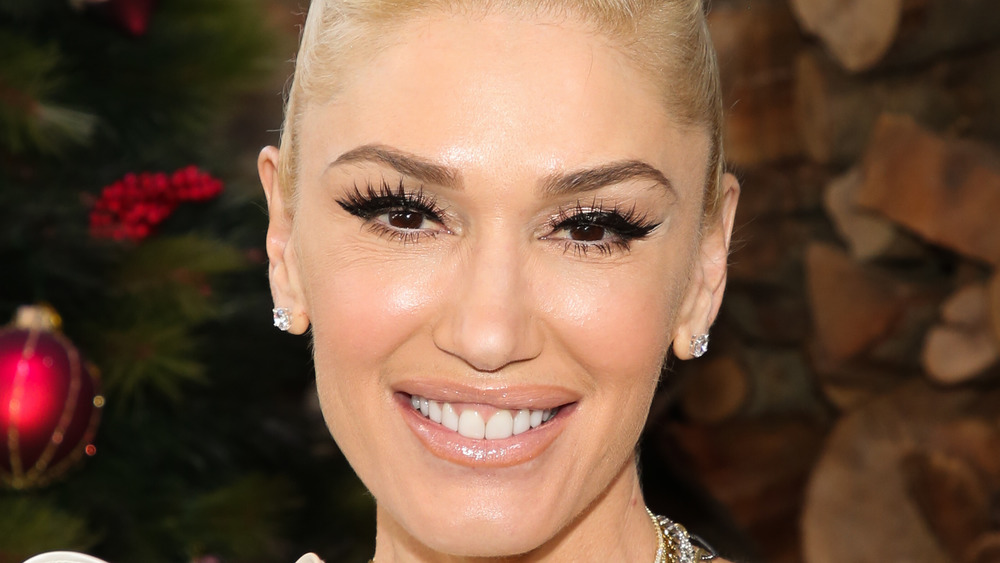 Paul Archuleta/Getty Images
Gwen Stefani took to Instagram over the weekend to share a sweet birthday message for her youngest son, Apollo. The singer simply wrote as a caption, "happy b day bday boy!!" She also included a selfie with the 7-year-old (via People). As fans know, Apollo has two big brothers from her marriage to Gavin Rossdale — Zuma, who is 12, and Kingston, who is 14.
In addition to wishing Apollo a happy birthday, many of the 51-year-old The Voice coach's followers also flooded the comments section of the post to share their thoughts about his hair. Um, we were thinking how much Apollo looks like his dad — although one commenter said about the pic, "He looks like a mini-you" — and how incredibly ageless Stefani is. But it seems most people were fixated on the new 7-year-old's long locks, which as Today noted, are envy-inducing given their blond streaks.
What commenters had to say about Apollo's hair
"Hair looks great like that," one commenter to Stefani's sweet birthday post for her son noted. Another complimented the mom of three, "love his hair just like my little boys."
Other fans of the former No Doubt singer had nice things to say about not just Apollo's tresses, with one commenting, "He is so darn handsome. That face."
Many fans noticed that Stefani was not wearing her trademark red lip, with one saying, "Gwen !! The natural look is GORGEOUS." Many other commenters agreed that less was more with the star's appearance. Another follower seconded that notion, writing, "You look SO STUNNINGLY GORGEOUS not all made up!!!! Natural hair, natural beauty. So pretty."
It's worth noting that Apollo has worn a long style for a while, with Stefani sharing a photo with him, and her soon-to-be husband Blake Shelton, for his sixth birthday, in which he also rocked shoulder-length hair.