Are Taye Diggs And Daveed Diggs Related?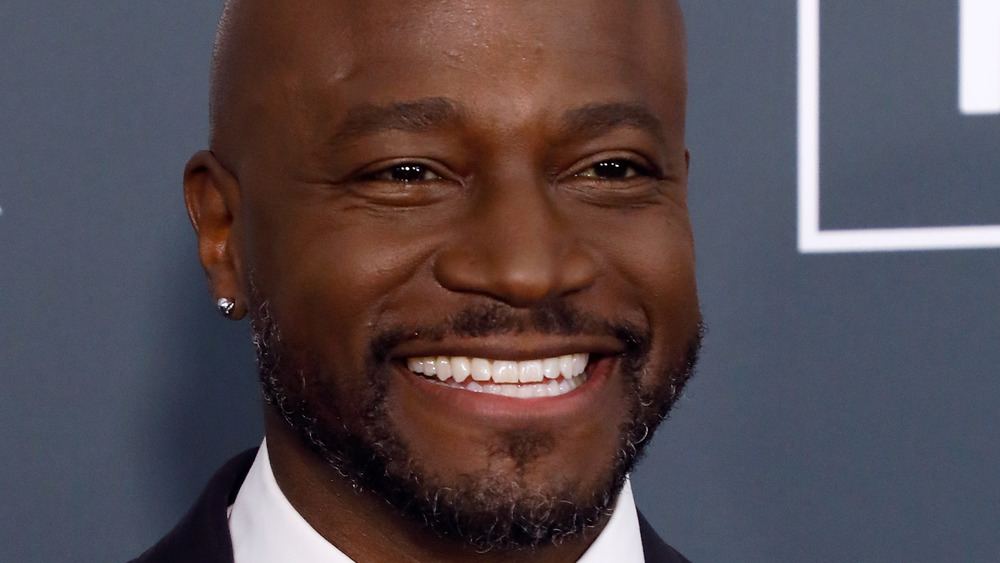 Taylor Hill/Getty Images
Both Taye Diggs and Daveed Diggs have impressive careers in the performing arts, and, with a surname in common, it's only natural for fans to wonder if, perhaps, like other famous siblings including the Baldwin brothers or the Olsen sisters, the two might hail from the same family. As much as we'd love to imagine what singing holiday songs around a family dining room table with both of these immensely talented actors would be like, we're afraid these performers are not, in fact, related (via Celebs In-Depth).
Daveed Diggs was born in California to his Jewish mother, Barbara Diggs, and his African-American father, Dountes Diggs, on January 24th, 1982. His mom worked as a social worker and his father as a bus driver. While Taye is not his sibling, Daveed does have a brother named Malcolm. His first name, Daveed, is the English phonetic spelling of the Hebrew name David, which is pronounced "Daveed," and means "beloved." Meanwhile, Taye Diggs was born Januray 2, 1971, in Newark, New Jersey (via The Famous People). His full name is Scott Leo "Taye" Diggs, his parents are Andre and Marcia Young, and Taye is the oldest of the couple's five children. Taye chose his surname because it is the surname of his stepfather, Jeffries Diggs, who his mother married many years after Taye's birth. 
While not related, the two have much in common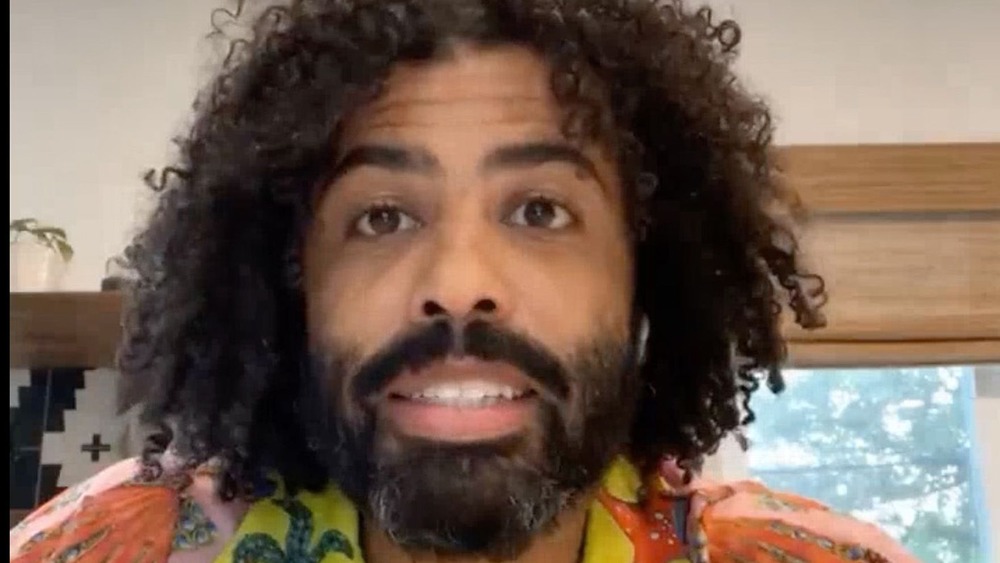 Handout/Getty Images
While Daveed and Taye don't share a family tree or a bloodline, they do have several things in common. They've both had successful entertainment careers that span everything from Broadway musicals to mainstream Hollywood movies. While you may immediately think "Hamilton" upon hearing Daveed Diggs' name, as he played Marquis de Lafayette/Thomas Jefferson in the ultra-famous musical and won a Tony for that performance (via IMDb), Taye Diggs also appeared in a very famous stage production when he played the cruel landlord in the 1996 production of Rent (via The Famous People). Interestingly, Taye starred in Rent again when it became a major motion picture in 2005, and he was even nominated for a Broadcast Film Critics Association Award for Best Ensemble Cast. 
In addition to their film and stage roles, both performers have also appeared in major television shows. Daveed had a recurring role on comedy Blackish from 2016 to 2018 (via IMDb), and Taye was on shows like long-running soap opera Guiding Light and in episodes of popular series like Law and Order and The West Wing (via The Famous People). 
So, while these two phenomenal performers aren't likely to ever appear around that family dinner table together, we think it's safe to say they will continue to appear on screens and stages, much to the joy of their fans.