How Andra Day Transformed To Portray Billie Holiday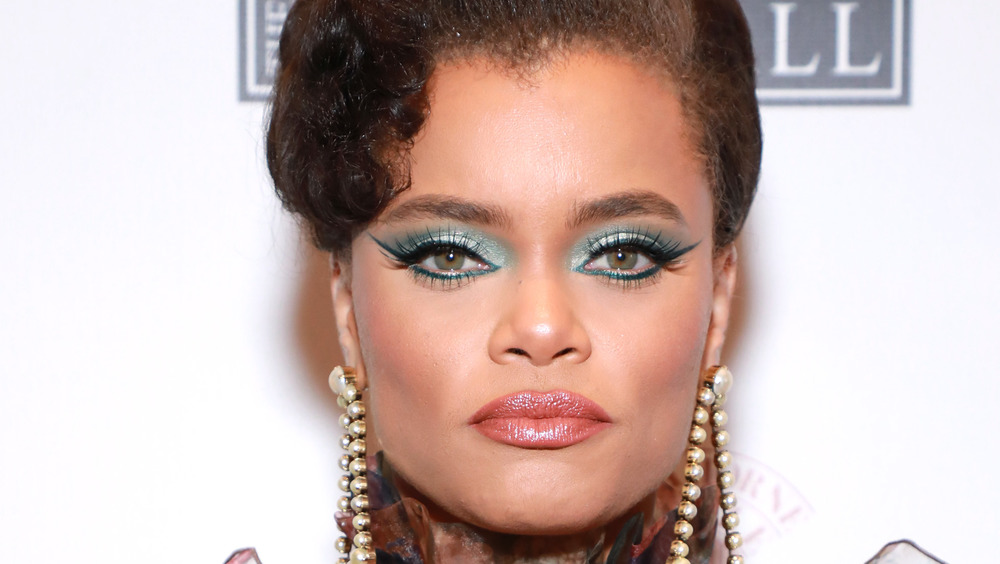 Jason Mendez/Getty Images
Andra Day's captivating performance as Billie Holiday in The United States vs. Billie Holiday earned her a 2021 Golden Globe. Day dedicated her win to a number of people in her acceptance speech, including her parents and "the amazing transformative, dynamic, Billie Holiday, who just transformed me with this role, her spirit."
Before her historic win — Day is the first Black actress to be awarded the best actress Golden Globe in 35 years, and only the second in the history of the award noted The Hollywood Reporter — Day opened up about all the work she put into portraying the legendary singer.
"Obviously I was a fan of hers long, long before this, since I was 11 years old," the actress and singer told E! News. "But I still read Lady Sings the Blues a few times. I read every book I could get my hands on, read every magazine article. Disparaging articles, positive ones, ones about her fashion. Studying the FBI even... There was a lot, a lot of work, a lot of research, a lot of transformation, but it was definitely worth it."
Playing Billie Holiday required Andra Day to tap into 'heartache'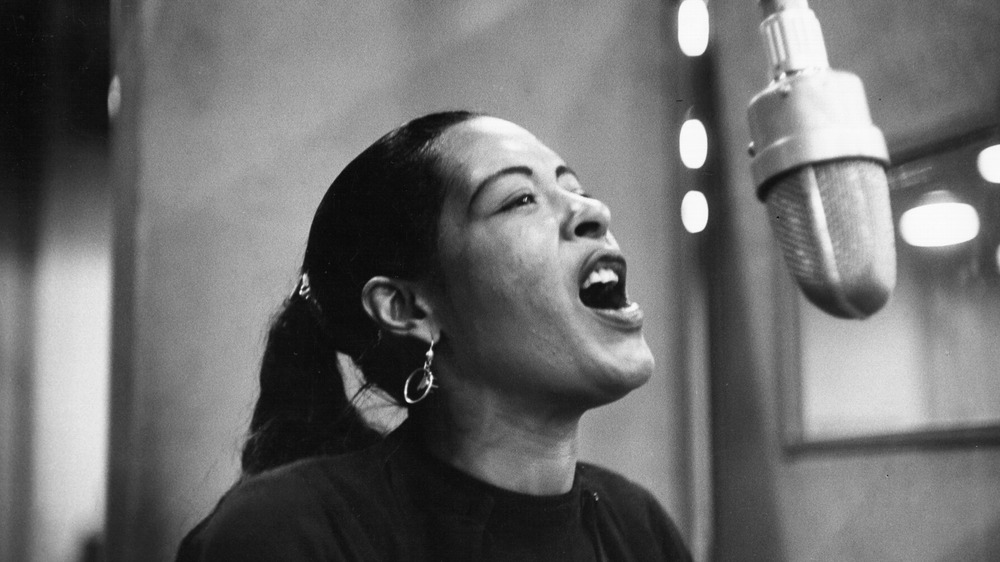 Michael Ochs Archives/Getty Images
Day said that taking on the role was "really challenging," and not only because of all the research that went into playing the character. "There was a lot of sort of trauma built up just from playing her, her life and the heartache from that," she said. "Heartache from my own life and my own trauma. Heartache from being a Black woman living in America, just living in the world."
The United States vs. Billie Holiday explores Holiday's life beyond her music, exploring her work as an activist. One of her most enduring songs, "Strange Fruit," is about racism in America and led to a lot of controversy and censorship during her lifetime. "From 1939 to her death in 1959 the government went after her because she was Black, she was wealthy and she dared to sing 'Strange Fruit'," Michele Smith, the manager of Holiday's estate told The Guardian.
Day expressed her excitement about portraying this multi-faceted view of Holiday to E! News. "People can expect a hero, they can expect the godmother of civil rights and someone they can pay homage to and say thank you to," she said. "And inspiration for moving forward in the future because if she could fight, one singular, solo Black woman, and shoulder this burden on her own in the '40s, we definitely can and have to do it now."