Here's Who Fans Think Is Sophie's Real Dad In Mamma Mia!
While it's a nearly universal truism in movies that the sequel is never quite as good as the first one, there are some notable exceptions to that rule. Perhaps the best-known example is Godfather II, with others including The Road Warrior, Spider-Man 2, and The Empire Strikes Back. Arguably also amongst that elite group is Mamma Mia! Here We Go Again, a movie that serves as both prequel and sequel to the original Mamma Mia! While the movie is mostly lacking in Meryl Streep as Donna, except for one tear-jerking duet with daughter Sophie (as played by Amanda Seyfried) from beyond the veil, it makes up for that lack with a short but oh-so-memorable appearance by the OG diva Cher as Sophie's grandma, Ruby.
A writer with The Cut set herself the task of watching Mamma Mia! Here We Go Again every day for a whole week, and found herself speculating about the fan theory that Ruby's old flame Don Raphael Cienfuegos was Donna's real dad. She also came up with what she thought was the most likely answer to the main question underlying the first film (and never conclusive answered): which one of the three most likely suspects is Sophie's real dad?
A case can be made for any of the 3 candidates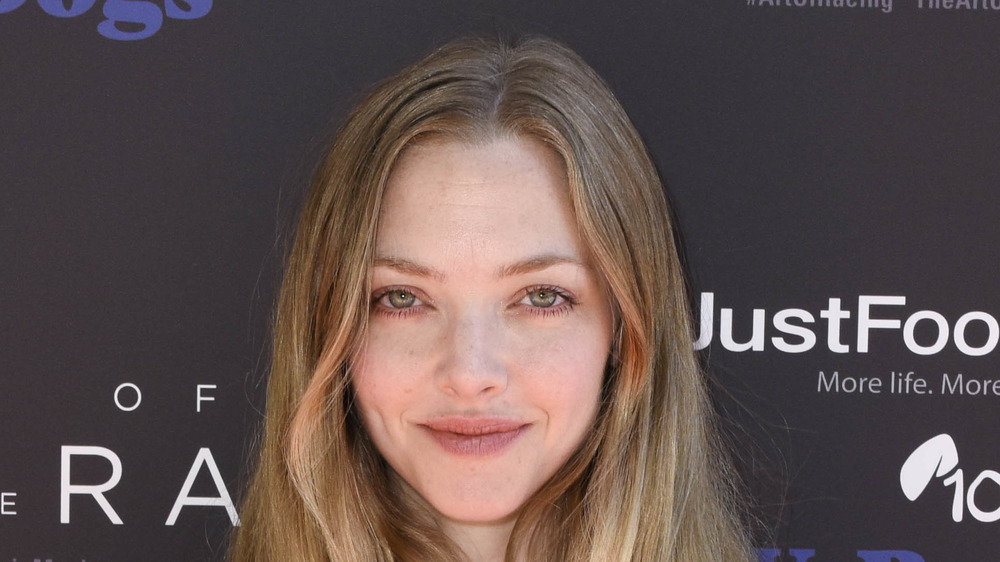 Vivien Killilea/Getty Images
The Cut's writer proposed the idea that blonde Sophie (played by Amanda Seyfried, pictured) would have needed two blond parents: Streep and, well, Bill, as played by Stellan Skarsgård. At no point does she address the contradiction, though, of holding to this belief while still believing that a blonde Donna could have been the product of a Cherilyn Sarkisian/Andy Garcia collaboration.
Several of the commenters on the article weren't sold on the Bill-as-Sophie's-dad theory. One movie buff, using the Punnet square, pointed out that a blond person and a brunette can produce a blond child if the brunette had one blond parent. Another said that Sam (Pierce Brosnan) was the likely candidate due to the fact that he spent more time with Donna, thereby increasing his chances. 
Another fan, noticed during the scene where Donna gives birth to Sophie, a small ornament of the Eiffel Tower appears, thereby hinting that the conception took place in Paris, making Harry (Colin Firth) the dad. Team Harry fans also noted that there's some discussion when Sophie's son is born as to whether he's inherited Harry's ears.
So how will we ever know, in the cinematographic universe of Kalokairi, which man really did provide half of Sophie's DNA? The best we can do is to hope for another sequel, one in which Maury Povich shows up and administers a paternity test. Mamma Mia! One of Us? Or, Mamma Mia! Does Your Mother Know?