If You Love House Hunting And The Wilderness, This Discovery+ Show Is For You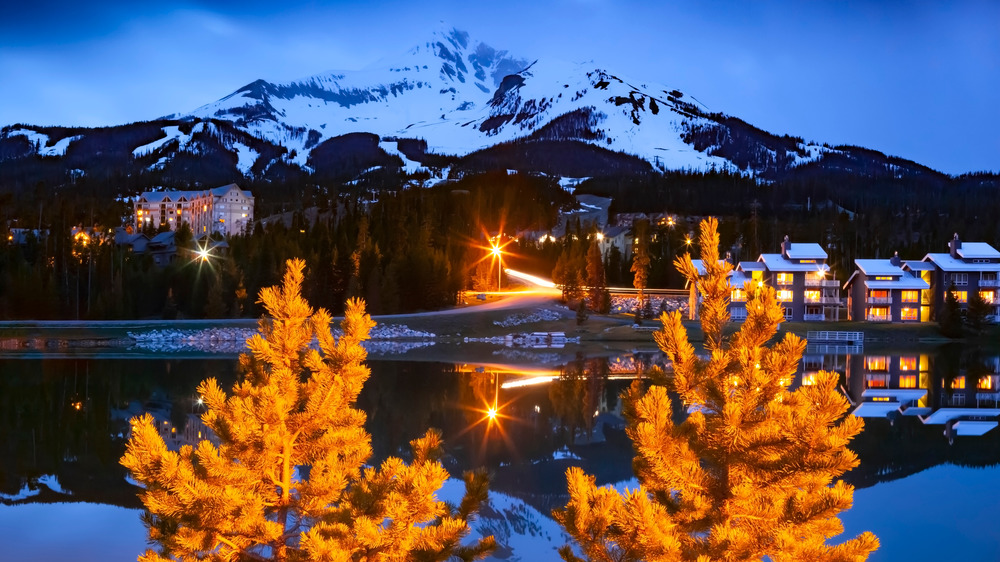 Shutterstock
As more of us have gotten closely acquainted with the world of streaming services, we've flown through shows in shorter amounts of time than ever. From dramas to reality TV, there seems to be no stone left unturned when it comes to entertainment. But, if you're looking for some real estate escapism, discovery+ certainly delivers. In addition to its other location-specific programming like Giada and Bobby in Italy, the newest streamer has another show that has caught people's attention.
Living Big Sky follows various families and couples as they move out west to Montana. Filmed over two years, the dual seasons of the show offer a look into country life with flair. MarketWatch reports that Big Sky, Montana, has recently become even more popular of a destination following the dawn of the COVID-19 pandemic. Bayard Dominick, vice president at Lone Mountain Land Company, ventured a guess as to the reason for the migration, telling the outlet that, "The quarantine lifestyle in Montana is pretty good because you can get outside and really enjoy it, hiking and biking and getting out on the trails and rivers and have plenty of social distance. People are just getting to know it because they are here."
In the HGTV show, viewers get to see the western lifestyle for themselves and take a look at the gorgeous homes with sweeping views in the process. A soothing escape for many who are looking to forget about the stresses of their daily lives, Living Big Sky has captivated audiences on the network.
The pandemic has spurred more interest in moving to Montana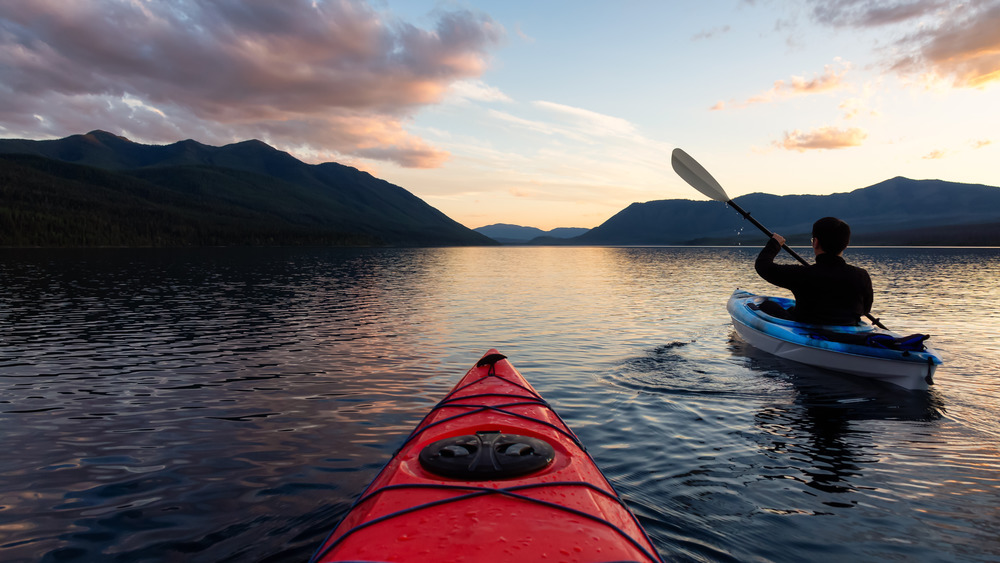 Shutterstock
A show that may have aired ahead of its time, Living Big Sky's resurgence might come from the increased demand for housing out West. U.S. News & World Report explains that people living all over the United States have started looking for homes in the Big Sky state. Apparently, 57 percent of realtors noted seeing an uptick in out-of-state buyers, with the majority of these callers centering in California. Some have even started buying homes sight unseen — all cash.
If packing your bags and heading West is a fantasy of yours, Living Big Sky may give you some insights into life on the range. Many of the people featured on the show are looking for a slower pace, more elbow room, and plenty of outdoor activities to partake in. Between the four-wheelers, horses, and wildlife outside the window, new Montana residents are often excited to have the feeling of freedom they've always wanted. Plus, many of the homes in the state are rather historic, with old-school stoves and layouts that give off the rustic feel.
We've all watched the same house-hunting shows before, opting for a Western vibe may be an exciting new option for you and your family to sit down and discuss. You'll definitely get some ideas of what you do not want your decor to look like, but you may walk away with a new found love of the outdoors.