Prince Harry's Reaction To The Crown Has Its Stars Talking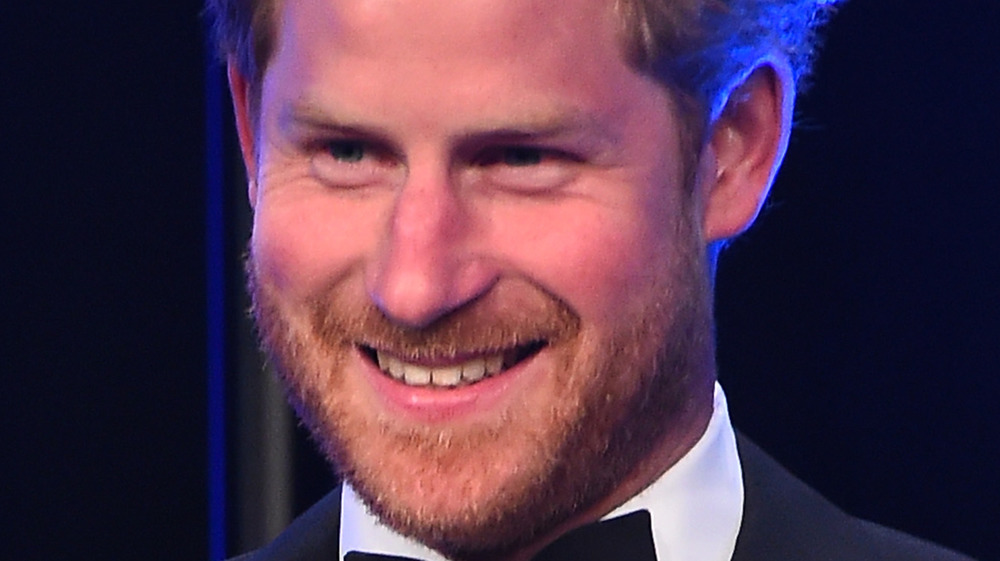 Eamonn M. Mccormack/Getty Images
Between the Megxit drama, The Crown and Meghan Markle's second pregnancy, Prince Harry has certainly been in the spotlight over the last few years. His recent appearance on the Late Late Show With James Corden made audiences laugh during parts, but it also touched on a few more serious notes, including his thoughts on the hit Netflix series, The Crown.
"They don't pretend to be news. It's fictional, but it's loosely based on the truth," Prince Harry explained. "Of course it's not strictly accurate, but it gives you a rough idea about what that lifestyle—the pressures of putting duty and service above family and everything else—what can come from that," Glamour reports.
The Duke of Sussex continued with, "I'm way more comfortable with The Crown than I am seeing the stories written about my family or my wife or myself. Because it's the difference between fiction, take it how you will, but this is being reported on as fact because you're supposedly news. I have a real issue with that" (via Glamour).
Following the interview's debut, fans of the show rejoiced over the royal's approval. The cast behind Peter Morgan's brainchild also shared their thoughts following The Crown's sweep of the 2021 Golden Globes. Emma Corrin, Gillian Anderson, and Josh O'Connor all won their respective individual categories for their performances in the show. Corrin and Anderson both thanked their inspiration for their characters as well as the show's writer, Peter Morgan, People notes. CNET reports that the series took home a total of four awards, including the Best Television Series — Drama.
Emma Corrin and Gillian Anderson commented on Prince Harry's revelations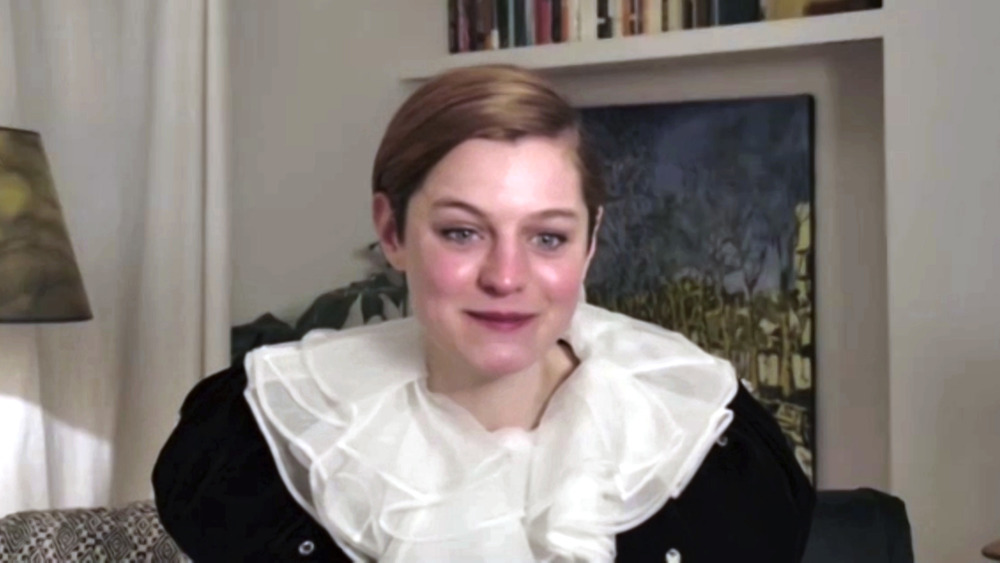 Handout/Getty Images
Following their big wins, The Crown's actresses shared their thoughts on Prince Harry's interview with the late night host. People reports that Corrin responded to a reporter when asked about her opinion, saying, "I saw the interview that he did with James Corden and it was, I felt incredibly grateful to him. I actually am incredibly moved by what he said. The way he spoke about it and the fact that he's watched it, and the fact that obviously, I think his mother and that would have been such a sensitive thing. And I was very amused by the fact that he acknowledged it."
Corrin continues to maintain an admiration of her subject, Princess Diana, even thanking her in her speech. "Thank you so much to Diana, you have taught me compassion and empathy far more than I could ever imagine," she gushed as she received the award (via People).
Anderson weighed in on Prince Harry's comments as well. "I would say that, you know, Harry is fairly well qualified to judge what is fact or fiction," she explained. "And that it was pleasing to hear that he understood what Peter was trying to do on the ground that you know he's telling a nuanced story of the challenges of putting duty and service before love and family and that he has certainly many many many years of experience with that" (via People).
After the show drew heat from higher ups in the British government, with some politicians even advocating for a disclaimer to be placed on the show, Prince Harry's comments seem to show support for their depictions.