Kacey Musgraves' Net Worth: The Country Star Makes More Than You Think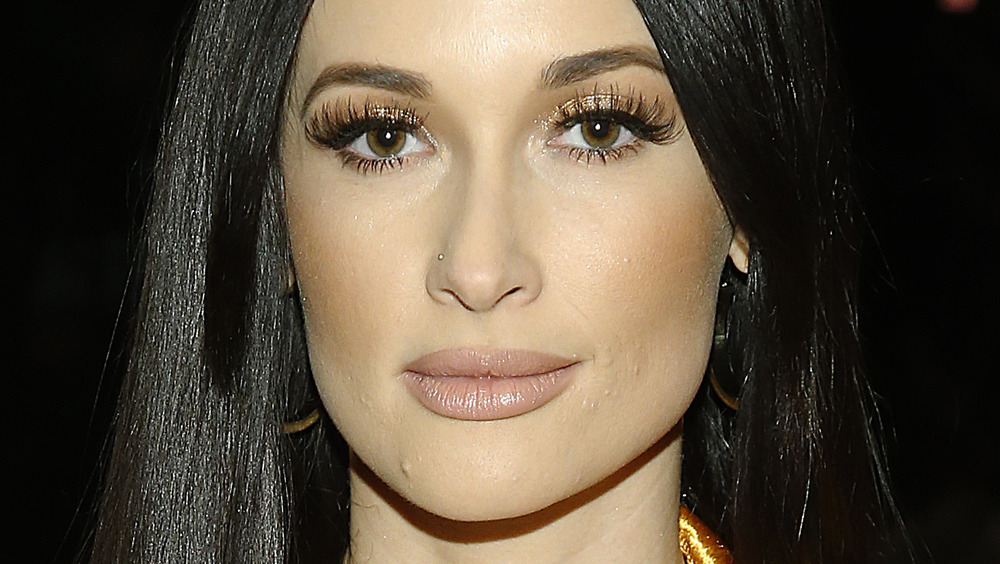 John Lamparski/Getty Images
Grammy Award-winning singer-songwriter, Kacey Musgraves stole our hearts years ago — particularly after the release of her best-selling album, Golden Hour. According to Celebrity Net Worth, Musgraves released her first record in 2002, with two more following in 2003 and 2007. The songstress then competed on the talent show Nashville Star and came in seventh place. The show gave Musgraves' career the boost it needed before she appeared as an opening act for Lady Antebellum in 2012.
The outlet reports that she signed with a record label that year and released Same Trailer, Different Park in 2013. Selling almost half a million copies, the album paved the way for the success of Golden Hour as well as two other records. With years of touring and successful albums under her belt, the singer has raked in a cool $10 million fortune.
Additionally, Kacey Musgraves has teamed up with various brands, including the gender-neutral candle company Boy Smells. The collaboration stemmed from a simple form of outreach many of us are familiar with: the DM. "I've been a fan of the brand for a long time, so I DM'ed them and was like, 'Hey, if you ever want to collab, I think it'd be really fun. I have a song called 'Slow Burn,' and that'd be a really obviously great name for a candle,'" she told Vogue of the partnership. The lush candle has sold out multiple times and brought in a lot of cash in the process.
Kacey Musgraves takes inspiration from various country stars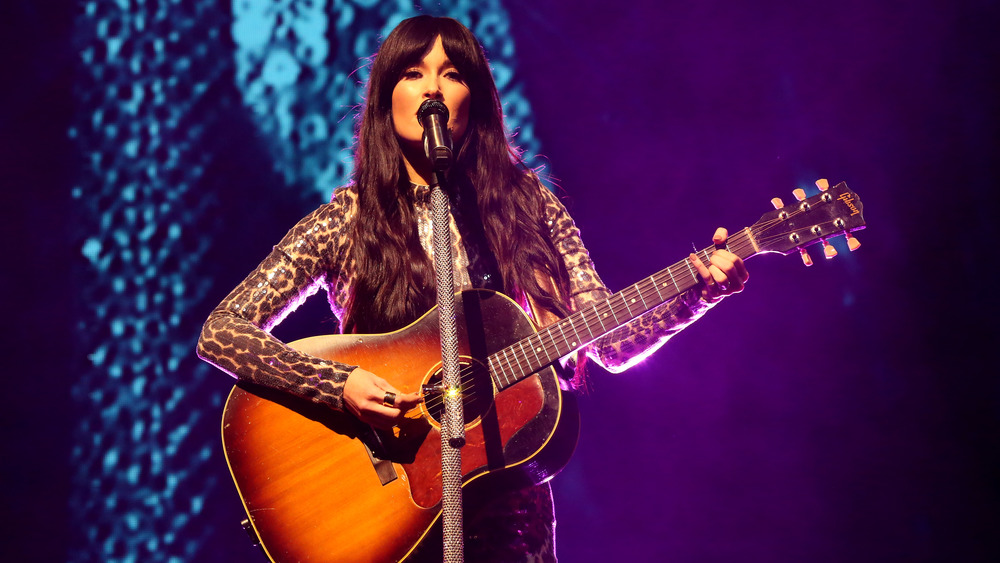 Gabe Ginsberg/Getty Images
Despite her fame and wealth, TexasMonthly reported that Kacey "Musgraves lives in a modest two-bedroom home, built in the thirties, in a gentrified Nashville neighborhood." As for the inspiration behind her songs and success, Musgraves credits various artists for helping her along the way. Of course, country maven Dolly Parton has provided a guiding light for the 32-year-old starlet. According to Rolling Stone, Musgraves even got to try on some of her idol's clothing in 2015. "I was presenting an award to her, and she was super gracious in letting me come into her closet. She has this amazing warehouse that has — not kidding — every single piece of clothing, jewelry, shoes, everything that she's ever worn since 1967." In addition to Parton, the "Slow Burn" singer credits artists such as Selena, Cher, and Sade. 
Kacey Musgraves married Ruston Kelly in 2017, and the two divorced in 2020, People reports. She recently opened up about the experience, saying, "It's two people who love each other so much, but for so many reasons, it just didn't work. I mean, seasons change. Our season changed."
Today, Musgraves continues to create and give fans the music they love.