The Truth About Mariah Huq's Exit From Married To Medicine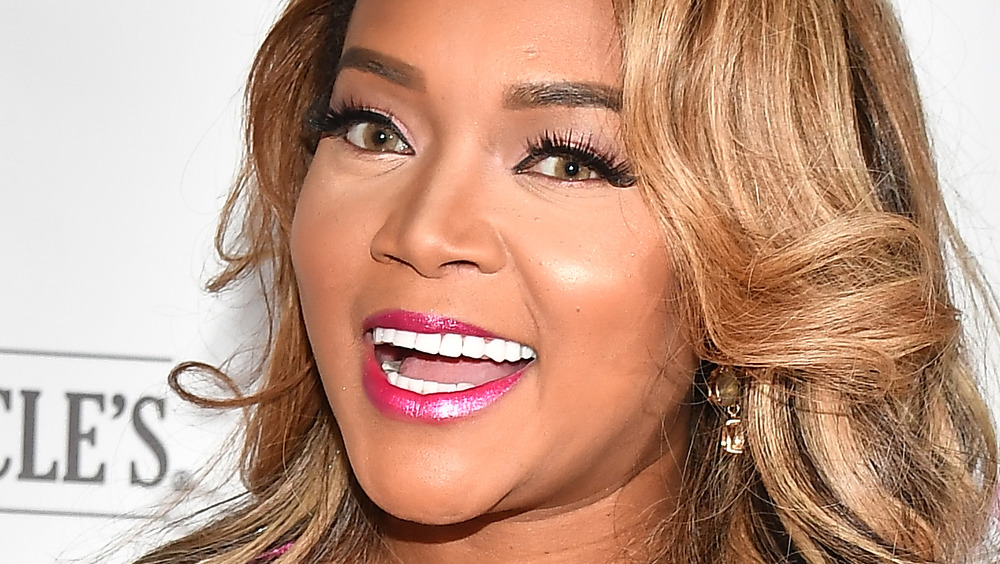 Paras Griffin/Getty Images
If you're a fan of Bravo's Married to Medicine, you might notice something different on season 8 of the reality series. Although Mariah Huq has been a part of the cast since the show's beginnings in 2013 — even creating and executive producing it (per Atlanta Black Star) — it seems that Mariah will not be joining the cast next season. As the wife of Dr. Aydin Huq, a family physician, the Bravo star is known for her caramel waves, big smile, and even bigger personality –- which sometimes rubs others the wrong way. Now, as expected, her departure is full of drama. So why is Mariah Huq leaving the show?
Married to Medicine is known to depict Mariah's squabbles with ex-friends like Quad Webb-Lunceford. Quad denied allegations that she'd had an affair with Mariah's brother-in-law, calling Mariah a liar who went to blogs to spread the rumor (via Bravo).
But the show also portrayed a more vulnerable side to Mariah, particularly her heartbreaking miscarriage after announcing she was having twins in 2014 (via inTouch Weekly). Mariah's husband shared the devastating news on his Facebook account, writing, "This is by far one of the hardest things that either of us have had to go through ... we ask that you keep our entire family lifted in prayer, and Mariah a speedy recovery."
It is clear that both Aydin and Mariah Huq have been key to Married to Medicine since day one -– making their exit even more surprising.
So why did Mariah Huq leave Married to Medicine?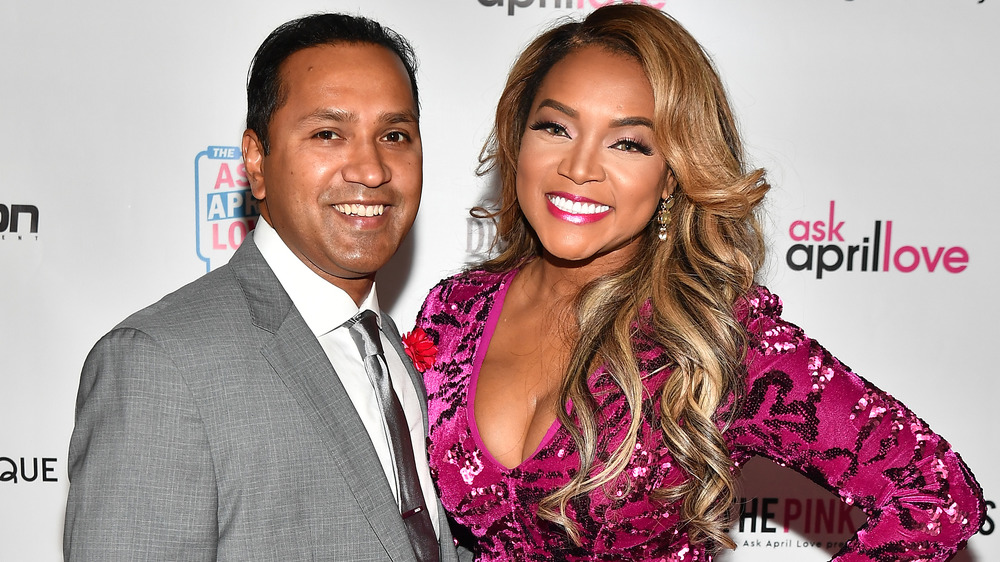 Paras Griffin/Getty Images
Even though Mariah Huq brings all sorts of addictive drama to the show, it seems that producers have decided to not bring her back. In fact, the Atlanta socialite posted a bombshell video to Instagram in April 2020, suggesting that her exit is not by choice. In the video, Mariah can be seen checking her mail for her show contract and asking fans if they've seen her contract in their mailboxes. She captioned the video, "Morting-ting-ting Where is my contract? Last time I checked I was #MarriedtoMed Now I have to worry about Covid & Contracts.. It's #teamtoomuch." We're guessing Bravo offices are shaking!
Most fans were not pleased, sounding off in the comments. One user posted, "How can that be, when you are married to medicine[?] If Quad [gets] a contract then, something is quite wrong, because she's not married to Mr. Medicine anymore." Another user remarked on the unfairness of it all. "You created the franchise. You should receive a paycheck on or off the show, Queen Bee. Where is your lawyer?"
In an interview with All About the Tea in June 2020, Mariah confirmed that producers had not asked her back to season 8, alleging both racism and unfair treatment. Now, with confirmation that Mariah Huq will indeed not be coming back to Married to Medicine (via Distractify), we'll definitely miss her tell-it-like-it-is personality!
Season 8 of Married to Medicine is set to premiere on March 7, 2021.