Meghan Markle Answers Claims She Bullied Staff At Buckingham Palace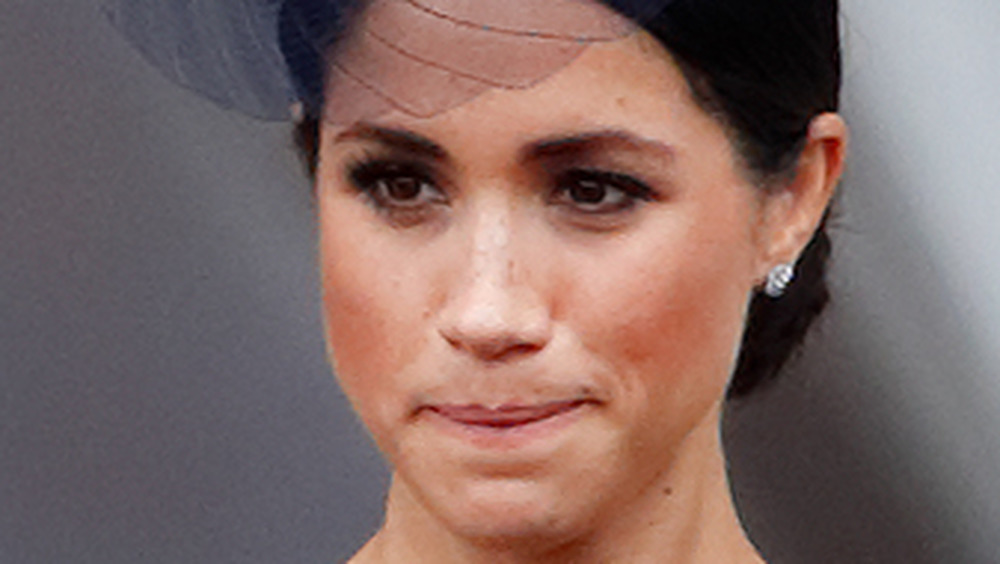 Max Mumby/indigo/Getty Images
The soon-to-be-historic Oprah interview of Prince Harry and Meghan, Duchess of Sussex, is just days away from airing, but the pre-show drama could make for a TV event in itself. Harry has already ruffled his family's feathers by making an appearance on James Corden's talk show. Seems it aired on the same night the Queen made a public service announcement, and one just doesn't upstage Her Majesty that way. Royal watchers are also calling for Harry to postpone the March 7 air date out of respect for his hospitalized grandfather, Prince Philip — a request that has yet to be addressed.
Now, in the latest chapter of the story, accusations are flying on all sides regarding reports that Meghan was far from the victimized outsider in the family. A former staffer approached The Times to allege that during her time as a working royal, she "bullied" and "humiliated" two of her other staff to the point of tears. They claim that "nothing was ever good enough" for the Duchess, whose behavior ultimately led them to leave. 
Markle was quick to respond to the allegations. 
Were the accusations a "smear campaign"?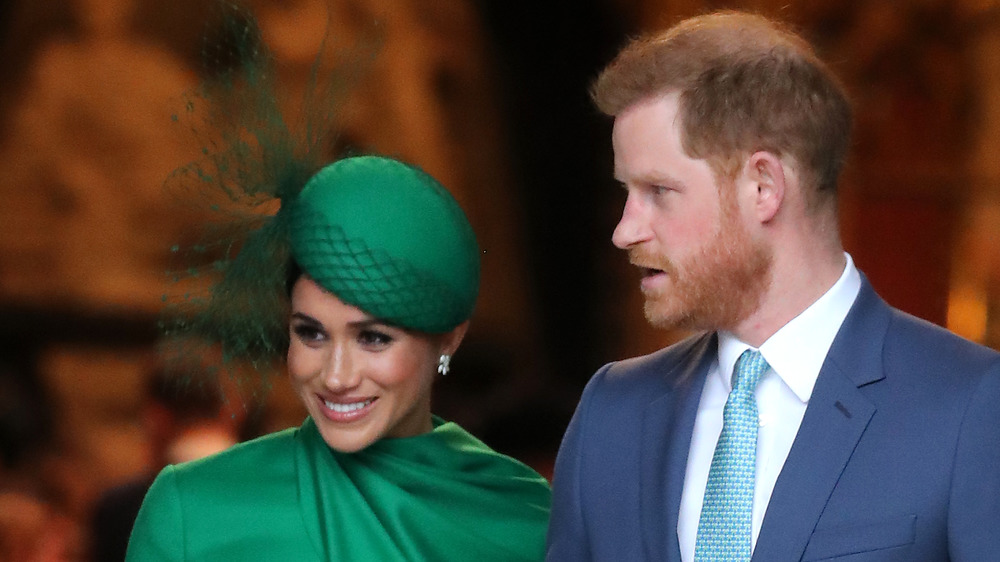 Chris Jackson/Getty Images
The Sussexes addressed the story through a spokesperson, who told The Times (via Twitter): "The Duchess is saddened by this latest attack on her character, particularly as someone who has been the target of bullying herself and is deeply committed to supporting those who have experienced pain and trauma." The communications team called the accusations "a calculated smear campaign based on misleading and harmful misinformation" (via Vanity Fair), and their lawyers suggested that Buckingham Palace encouraged the paper to print the "wholly false narrative" in an effort to discredit whatever Meghan might have to say about the royals in the Oprah interview (via Vanity Fair).
The Palace has invited the staffers to discuss their allegations, adding the Royal Household "does not and will not tolerate bullying or harassment in the workplace" (via TMZ). Royal sources told the Daily Mail that the Duke of Edinburgh's health is foremost on the palace's mind, and that no one in the royal family was involved with the explosive article. So the truth remains a mystery, but we may yet see a different side of events when the Oprah interview airs. As a teaser clip recently showed (via USA Today), Oprah is seen calling the couple's situation "almost unsurvivable" and asking Meghan whether she chose to keep quiet about her experiences, or whether she was "silenced."