The Truth About What's Next For Stacey Abrams In 2021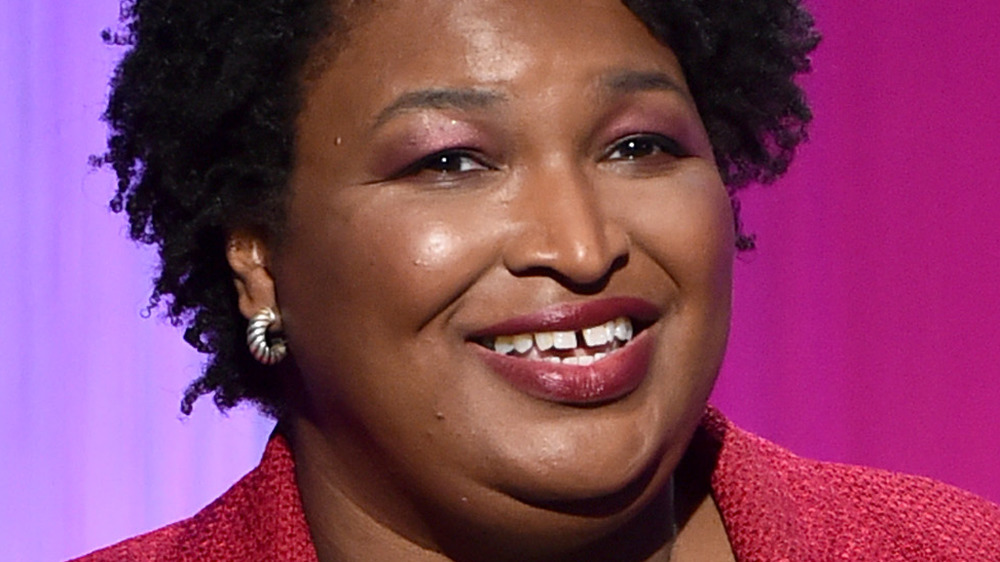 Alberto E. Rodriguez/Getty Images
The 2020 presidential election made history for a number of reasons, not least of which was the voting in swing states that helped ensure Joe Biden's victory over incumbent Donald Trump. One of the most closely watched states was Georgia, which went blue for the first time in nearly 30 years, thanks to the Herculean efforts of Stacey Abrams. The former state House member and one-time gubernatorial candidate made it her mission to fight voter suppression. Her tireless work helped bring voters from underserved areas to the polls, resulting in some 800,000 new registrations in the two years prior to the election, and a record-breaking 5 million votes in the state. For her efforts to bring about political change without violence, Abrams was nominated for the Nobel Peace Prize (via Reuters). 
After her momentous accomplishments, no one would have faulted Stacey Abrams if she'd decided to take it easy for a while. But that's not her style. The woman who credits her work ethic to her parents — both ministers — is continuing her fight to ensure that everyone gets equal voting opportunities, regardless of race, location, or type of election. 
Stacey Abrams continues to fight for voting rights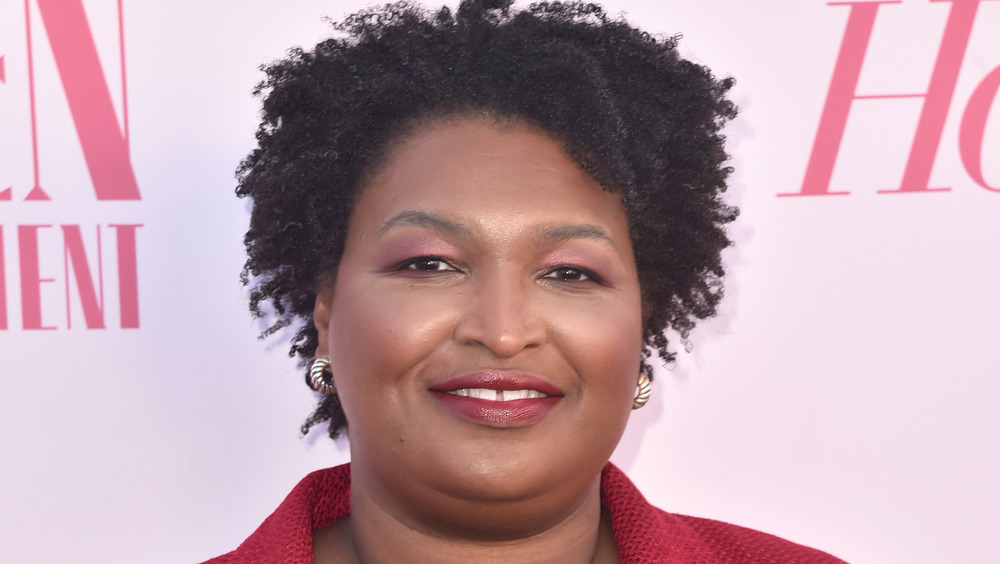 Alberto E. Rodriguez/Getty Images
Notwithstanding the success of Stacey Abrams' efforts in the 2020 elections, much still needs to be done to ensure equal voting rights for all. Abrams' advocacy group, Fair Fight, notes that Georgia Republican lawmakers are still trying to make it harder for Black residents to vote. New bills introduced by the state senate would eliminate mail-in and remote voting, along with voting on Sundays — all of which have the potential to keep ballots from arriving on time. In a recent interview with People for their Women Changing the World issue, Abrams said, "For me, the goal is to make sure that we know that [2021], it can be better and must be better than 2020 — but that the forces that are trying to deny us our democracy are still hard at work, that the scourge that is COVID is still present and that the challenge of recovery is before us."
Though Abrams was defeated in her 2018 bid for the state governorship — and was passed over on the short list for vice-president –  she's expected to run for a higher office again. Until then, she plans to continue her fight against voter suppression. In addition, Stacey Abrams is an acclaimed author whose published titles include not only nonfiction (Our Time Is Now and Lead From the Outside), but also romance novels under the pen name Selena Montgomery. She has a legal thriller coming out in May called While Justice Sleeps.