Kim And Kroy Biermann Share With Fans About Their Battle With COVID-19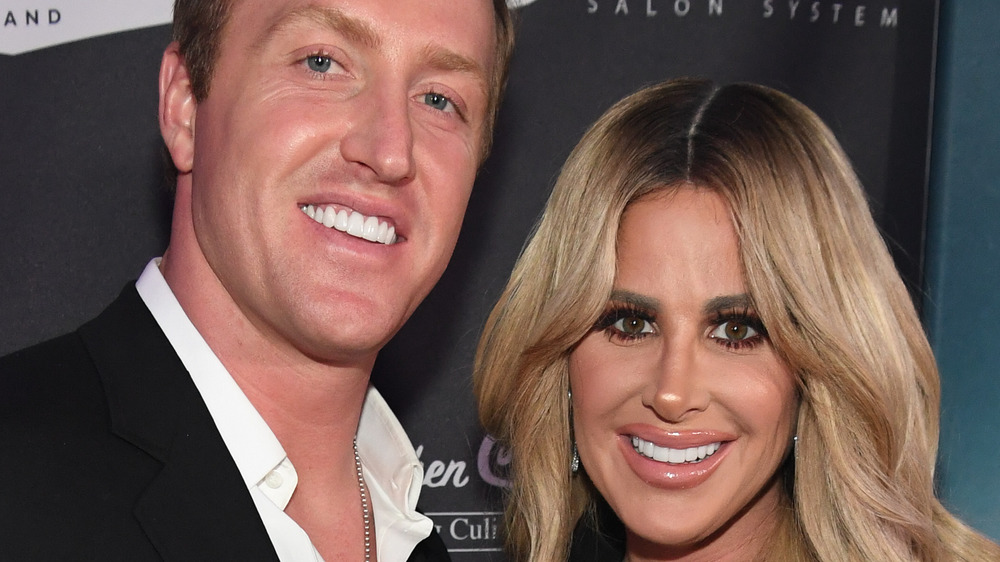 Paras Griffin/Getty Images
Kim and Kroy Biermann have recently revealed through Kim's Instagram story that both she and her husband have tested positive for COVID-19. The TV personality, socialite, and Don't Be Tardy star, 42, and former NFL player hubby, 35, seem to have a handle on their illness and look to be more grateful than anything. Kim shares, "Hubby and I tested + for Covid A few days ago! Been a hell of a ride!" she reveals alongside a photo of herself and her husband hooked up to IVs. She adds, "Very thankful for our Dr's and a HUGE thank you to [Chris Tuff] for keeping us healthy and Piedmont Infusion Center as well THANK YOU SO MUCH!!" (via People).
Kim and Kroy aren't the first in their family of eight to have tested positive for the virus. Kim's daughter, Brielle Biermann, battled COVID-19 a little less than two months ago (per Page Six).
Kim and Kroy Biermann's daughters also had COVID-19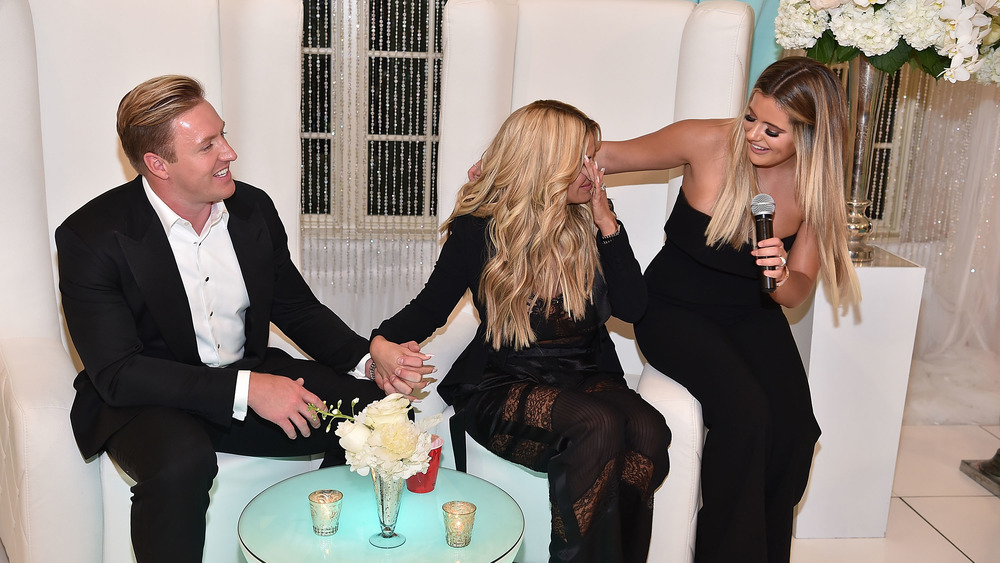 Paras Griffin/Getty Images
And while Brielle Biermann didn't end up in the hospital and admitted she was mostly "bored" waiting it out in quarantine, her family was there to support her (from a distance, of course). During the time Brielle was sick, she shares, "Shoutout to Kroy who has been delivering me my necessities at the stairs. He's been bringing me all my clothes and food. He even brought me milk and cookies the other night" (via US).
Brielle's sister, Ariana Biermann, also previously tested positive and shares warnings to her fans through her social media. "Stay safe during these tough times. And always wear your mask! I love you," she writes, adding that she was "doing ok" (via US).
Both Kim and Kroy have yet to fully recover. Luckily, they appear to be well looked after. In further showing her appreciation for the healthcare staff caring for them, Kim Biermann writes, "You guys rock! Thank you for all you do." She added, "My nurses were absolutely phenomenal."