LeAnn Rimes Has A Relatable Crush On This Hollywood Legend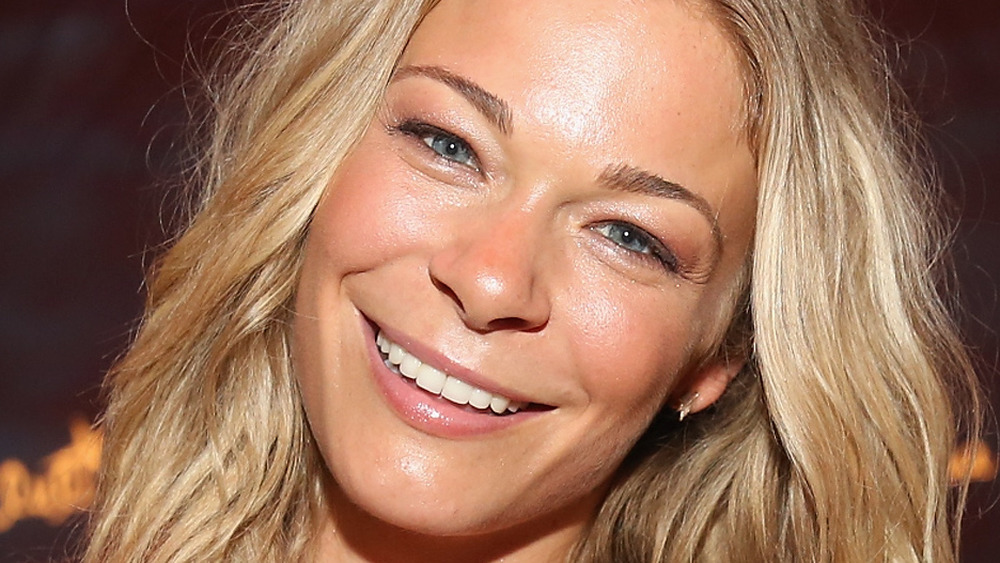 Aaron Davidson/Getty Images
Country superstar LeAnn Rimes has been luxuriating in wedded bliss for more than a decade, with hunky nineties star Eddie Cibrian — who Sabrina memorably manifested with a passion spell on Sabrina the Teenage Witch. The actor gushed to ET, "Every day you find something else that you love about each other. It's wonderful. You have a real companion and somebody who's just there and [that you] trust with everything, they know everything. It's nice to have that."
The feeling is clearly mutual, with Rimes telling People her husband was an incredible support while the singer was battling depression. She gushed, "Eddie is a rock. And we're not so enmeshed. We can build our own selves up and I think that's so important. We're stronger than ever." However, outside of her wonderful marriage, Rimes has a celebrity crush that's equal parts insanely relatable and the exact opposite man you'd expect her to go for looking at her husband. 
LeAnn Rimes is all about The Dude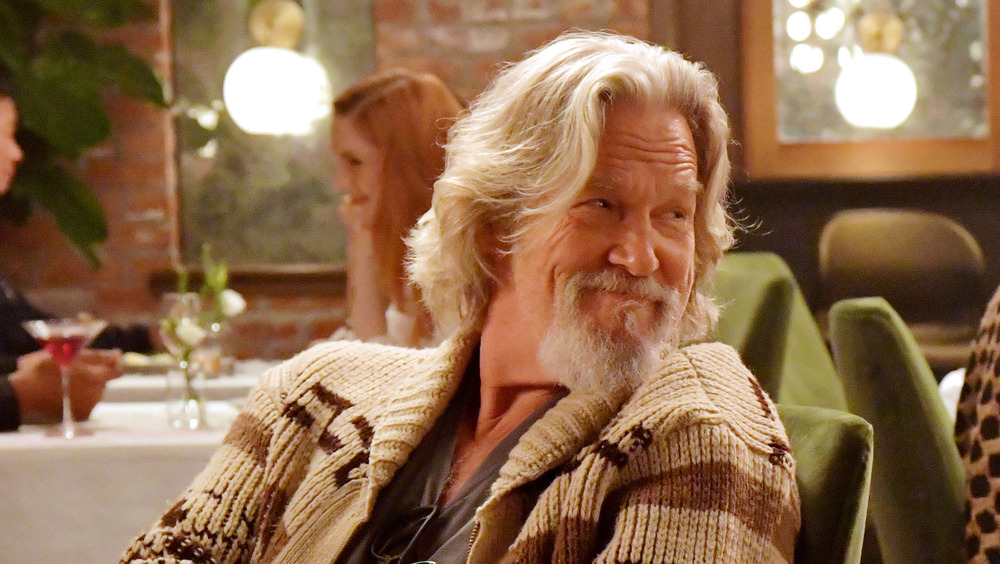 Lester Cohen/Getty Images
As Country Music Nation reports, LeAnn Rimes has a thing for the gorgeously rugged Jeff Bridges. The iconic actor, who brought The Dude to inimitable life in classic movie The Big Lebowski, actually played a country singer himself in Crazy Heart. Bridges won an Oscar for his role in the 2009 movie, which was directed by Scott Cooper and also starred Colin Farrell, Beth Grant, and Maggie Gyllenhaal. He did all his own singing and even subsequently released a self-titled album, showcasing his considerable vocal talents (via NPR). 
Rimes isn't the only one who fancies Bridges. Kate Hudson admitted in a chat with fashion designer Michael Kors, for Glamour, that the legendary actor is her celebrity crush too. "'The Dude' in The Big Lebowski. He kind of weirdly looks like he could be my dad's brother!" she trilled, before confirming, "Jeff Bridges. He's so cool." The Oscar winner is in his seventies but evidently Bridges is still catnip to ladies of all ages.