Inside The Relationship Of Temptation Island's Chelsea And Thomas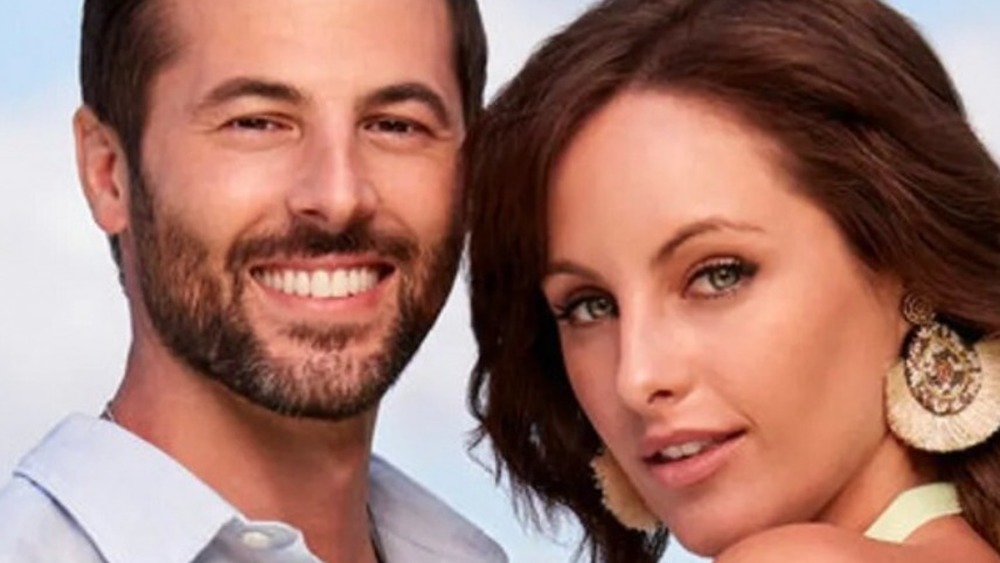 USA Network
Season 3 of Temptation Island promises to be the most wild and dramatic yet. As host Mark L. Walberg teased in an interview with Heavy, plenty of "shocking, messy stuff" happens between the various couples. However, the biggest surprise might just be how emotional the season is. Walberg noted, "What these couples who then become single go through personally, and what they start to access and talk about and realize about themselves ... becomes a really deep journey and really relatable."
The great thing about Temptation Island is that every season is completely different because, as the host explained, "There's always something interesting to watch and root for or against." The setup sees a group of couples descending on the island of Maui, where filming thankfully concluded late last year, and being given an opportunity to be single again for a short time before deciding whether or not to be together. Of the assembled cast, L.A.-based duo Chelsea and Thomas stand out.
The L.A. couple's future is up in the air
According to their official bio, the couple has been dating for a little over a year after meeting through a mutual friend. Their issues come from Thomas's "flirtatious nature," which tends to come out whenever they're in social situations, while the actor, model and former trader has also had commitment issues in the past. In fact, Chelsea is his first serious girlfriend. Likewise, she can't get past his wandering eye, which sends her "jealousy and possessiveness" spiraling. Their tenure on Temptation Island revolves around Thomas's desire to be himself and have Chelsea accept him as is, and her assertion that he should be more loyal if he truly wants to make things work with her. 
At the time of writing, the two still follow each other on social media however they don't feature in any photographs whatsoever. Chelsea's Instagram is mostly selfies, friends and work while Thomas' is pretty bare overall (though his mother does feature). A comment on Chelsea's announcement post, from January, seems to suggest all is well. "Get married love one another, have children love them, turn your back on all the social media BS," wrote a follower, to which the actress responded, "I love this." There has been speculation the duo only appeared on the show to further their careers, hence the "social media BS" reference, but it seems Chelsea and Thomas might be the real deal.